The release of the 11th-generation iPad has been surrounded by a great deal of speculation, as rumors have yet to come to fruition and Apple hasn't really provided any clarity. In this article we go over all the rumors and what we know so far about the 11th Gen iPad – which is now expected to be released some time in 2024. We expect it to be called iPad 11th Gen or iPad 2024, depending on what angle Apple decides to go with. We're anticipating a launch based around the M3 chip, which is said to offer improved performance and efficiency compared to the current M2 chip. The display is also rumored to be upgraded to an OLED panel, which would offer better contrast and brightness than the current LCD panel.
In addition to these hardware upgrades, the iPad 2024 is also expected to include a number of new software features. These features are expected to focus on improving productivity and creativity, making the iPad an even more versatile device for both personal and professional use.
What other new innovations and technologies might the iPad 11th Gen bring to the table? Let's find out.
Release Date
While Apple usually unveils new iPads at its spring event and anticipations then were high, it didn't happen this year. This leaves room for a possible announcement in October 2023 or sometime in Spring 2024.
Typically, Apple holds a September event for iPhones and Apple Watches (which did happen) and an October event for their other devices. However, iPad's launch timelines have proven unpredictable, making the Spring of 2024 date more likely.
Naming The New iPad in 2024

There are two schools of thought on what the naming convention will be for the new iPad launching in 2024. First, if Apple sticks with the existing convention it will likely be called 'iPad 11th Generation'. However, we're seeing some rumblings that it might be called The iPad 2024 Edition. That would be a very interesting pivot away from the current naming and might be easier for users and buyers to understand.
Pricing Projections
While there is no official price tag yet, predictions can be made. Considering the 10th Gen iPad started at $449 (a $120 increase over its predecessor) it's safe to assume the 11th Gen will be started there or slightly more expensive. Our expectation is that Apple will in fact raise prices for this new generation and it will land somewhere in the $499 – $599 range.
Specifications and Features
It's widely expected that updates for the upcoming iPad will be major bump up on the specs side, and not so much in the way of generational changes to the design, etc. It's likely that the upcoming iPad Pro will be released on the M3 chip (although M2 is still a possibility) and similarly the iPad 11th generation should get a processor bump to the A15, A16, or A17 Bionic chip. We can expect 8GB-16GB of RAM, 512GB entry level storage, and iPadOS 17 native support. The new iPad may potentially launch with support for third-party app stores, complying with a new European Union laws. There may also be an updated version of iPadOS 17 developed specifically for the larger iPad Pro models, potentially supporting up to two 6K displays at 60Hz.
Market Perspective
The speculations surrounding iPad 11th Gen are all over the place but we still don't know much. Apple's supremacy in the tablet market is undisputed, with their progressive innovations maintaining their lead. There are emerging competitors, like the OnePlus Pad and the forthcoming Pixel Tablet, but Apple's dominance seems unthreatened.
In the wake of increasing competition and user anticipation, the tech community is curious to see what Apple does for the 11th Gen to see whether it maintains its customary annual refresh or if they go bold and bring something new to the ever-evolving tablet landscape.
Word On The Street
iPad Lineup and User Preferences
User Dissatisfaction: Some users are unhappy with the current iPad lineup, finding the options confusing and expressing dissatisfaction with the price points and storage capacities, particularly with the base models.
iPad 9 as Entry Level: Several users appreciate the iPad 9 for its affordability and see it as a gateway to the Apple ecosystem. It is considered especially important for educational purposes, where budgets are often constrained.
Form Factor Preference: Some users express a preference for the "classic" iPad design, featuring a physical home button and headphone jack, as seen in the 9th generation model.
Desire for Streamlining: There is a desire among users for Apple to streamline its iPad lineup, possibly by making the iPad Air the entry-level model, in line with the naming convention used for MacBooks.
Speculation on iPad 11
Rumor Mill: There has been a lack of substantial rumors or leaks regarding the release of an iPad 11, leading to uncertainty and speculation among users.
Expectations: If released, users expect the iPad 11 to have modest specification upgrades compared to the iPad 10 but anticipate it to retain the overall form.
Release Timing: Due to the current models still being listed as new on Apple's homepage, some users doubt the release of a new model in October this year.
Pricing Strategy: Users are debating the potential pricing strategies Apple might adopt, such as maintaining a sub-$400 model in the lineup and whether there would be a price increase in the upcoming models.
Impact on Purchase Decisions
Deal Regret: Some users express regret over passing on deals for current models while waiting for the next generation, creating a dilemma over whether to wait or purchase available models.
Longevity and Future-Proofing: Users are considering factors such as longevity and future-proofing while making purchasing decisions, with some willing to wait for newer models to ensure they have the latest technology.
Cost of Ownership: The discussion also highlights concerns over the total cost of ownership, including peripherals, and whether the incremental benefits of newer models justify the additional expense.
Other Products and Updates
iOS and iPadOS 17: Users expect the release of iOS 17 and iPadOS 17 and speculate whether these could be the only significant updates for iPads this year.
Anticipation for M3 Macs: There's considerable anticipation and excitement for the potential release of M3 Macs, which could overshadow the release of new iPads if they were to happen around the same time.
iPhone SE and Price Increase: Reference to the iPhone SE's price increase is made in relation to potential pricing strategies for future iPads.
Conclusion
The iPad 11th Gen remains under a shroud of speculations and unconfirmed rumors, with no solid release date, pricing, or detailed specifications available yet. Potential buyers and the Apple community are eagerly awaiting official announcements or credible leaks to gain clearer insight into what the next iteration of the iPad will offer, and whether it will be worth the upgrade. The year 2023 may witness more minor upgrades, with 2024 seemingly poised for more significant enhancements and releases in the iPad lineup.
Stay tuned for more concrete news and updates about the iPad (11th Gen), as we navigate through the myriad of speculations and anticipations surrounding this highly awaited device.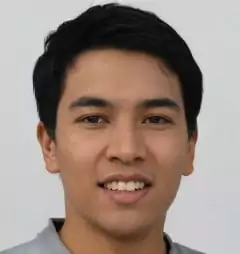 Hi! I'm Eric and I work on the knowledge base at GadgetMates.com.  You can see some of my writings about technology, cellphone repair, and computer repair here.
When I'm not writing about tech I'm playing with my dog or hanging out with my girlfriend.
Shoot me a message at ericchan@gadgetmates.com if you want to see a topic discussed or have a correction on something I've written.