Exploring HP's Diverse Range: An Overview of HP Product Lines. HP offers a vast product landscape. From everyday use to gaming extravagance, here's a comprehensive look at all the product lines HP has blessed the tech realm with.
---
A Legacy of Innovation Hewlett-Packard, popularly known as HP, has been a beacon in the tech industry, offering a plethora of devices tailored to various needs. From the casual user to the gaming enthusiast, HP has something for everyone. Let's journey through its extensive product lineup.
The Many Faces of HP: A Glimpse into Their Product Lines
HP Pavilion: One of HP's longstanding lines, the Pavilion series offers a balanced mix of performance and affordability, making it perfect for everyday tasks and entertainment.
HP TouchSmart: Revolutionizing the user experience, the TouchSmart series introduced touch-screen capabilities, bringing a more interactive dimension to personal computing.
HP Omni: Renowned for its all-in-one PCs, the Omni series combined the power of a desktop with the sleekness of a compact design, eliminating clutter and maximizing space.
HP Stream: Focusing on cloud computing, the Stream series offers lightweight laptops perfect for on-the-go users, emphasizing connectivity and portability.
HP EliteBook: Tailored for the business class, the EliteBook series boasts robust security features, powerful performance, and a premium build.
HP Envy: Merging elegant design with impressive specs, the Envy line caters to users looking for both aesthetics and performance.
HP Spectre: As HP's flagship laptop series, the Spectre line exudes luxury with its ultra-slim design, top-tier specs, and impeccable craftsmanship.
HP Omen: Designed for gamers, the Omen series packs powerful graphics, high-refresh-rate displays, and customizable features, offering a seamless gaming experience.
HP Chromebook: Running on Google's Chrome OS, HP's Chromebooks are optimized for online tasks and apps, boasting quick boot times and integrated Google services.
HP All-in-One (AIO): As the name suggests, these PCs integrate the computer within the monitor, offering a clean and modern desktop solution without the hassle of multiple cables.
HP Victus: A recent addition to HP's gaming arsenal, the Victus series offers a balance between price and performance, catering to both seasoned and budding gamers.
HP ProBook: Positioned between the EliteBook and Pavilion series, ProBooks are business-oriented laptops that offer a blend of professional features at a more affordable price point.
HP ZBook: Tailored for professionals in design, art, and other visual fields, ZBooks are powerful workstations that handle intense graphical tasks and software with ease.
HP Essential: As the name suggests, these are entry-level laptops designed for basic computing needs, making them ideal for users on a budget.
HP Mini: Compact and portable, HP Mini is a line of netbooks that were once quite popular for on-the-go computing before the rise of tablets.
HP LaserJet & OfficeJet Printers: While not a computer product line, it's worth noting HP's dominant presence in the printer market. LaserJet printers are best known for monochrome laser printing, while OfficeJet printers are versatile inkjet machines suitable for home and office use.
HP Thin Client: These are optimized for a desktop virtualization setup, offering businesses a way to save on IT management costs by running programs, apps, processes, and data from a remote server.
HP Tango: This line represents HP's venture into the world of smart printers, allowing for voice-activated printing through smart home devices.
FAQs
Which HP line is best for graphic design tasks? While many HP laptops are capable, the HP Envy and HP Spectre series, with their high-resolution displays and powerful processors, are particularly suited for graphic design.
Are HP Chromebooks suitable for gaming? HP Chromebooks are designed for web-based tasks. While they can handle browser games, they might not be optimal for heavy gaming. For that, consider the HP Omen or HP Victus series.
Which HP series offers the best portability? The HP Stream, with its lightweight design, and the ultra-slim HP Spectre are excellent choices for users always on the move.
Conclusion: HP – A Spectrum of Choices Whether you're a student, professional, gamer, or just a tech enthusiast, HP's vast product range ensures there's a device tailored just for you. Rooted in innovation and quality, HP continues its legacy of enhancing user experience across the globe.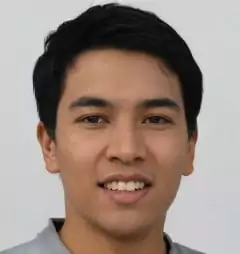 Hi! I'm Eric and I work on the knowledge base at GadgetMates.com.  You can see some of my writings about technology, cellphone repair, and computer repair here.
When I'm not writing about tech I'm playing with my dog or hanging out with my girlfriend.
Shoot me a message at ericchan@gadgetmates.com if you want to see a topic discussed or have a correction on something I've written.