The iPhone series, with its innovative features and sleek designs, has always been a topic of anticipation and speculation. Every year, tech enthusiasts and Apple fans eagerly await the announcement of the next iPhone iteration. One of the most talked-about releases in recent times was the iPhone 14. But when exactly did this iconic device make its debut? The first round which included the 14, 14 Pro, and 14 Pro max were released on 9/16/2022. The iPhone 14 plus was actually delayed until 10/7/2022 when it finally was released. Here's a brief timeline of the events surrounding iPhone 14's release:
September 7, 2022: Apple announces the iPhone 14 series at a special event
September 9, 2022: iPhone 14, ‌iPhone 14‌ Plus, ‌iPhone 14‌ Pro, and ‌iPhone 14‌ Pro Max become available for pre-orders
September 16, 2022: iPhone 14, iPhone 14 Pro, and iPhone 14 Pro Max All launch on this date
October 7, 2022: iPhone 14‌ Plus launches.
Let's take a journey back in time and explore the release date of the iPhone 14.
The Anticipation Surrounding the iPhone 14
There was so much buzz that surrounded the iPhone 14. The world had finally started putting the pandemic in the rear-view mirror and people were desperate for something new and exciting. Rumors and leaks, as always, were abundant leading up to the official announcement. From potential design changes to hardware upgrades, the tech community was abuzz with predictions and hopes for the next iPhone.
The Big Reveal
Apple released the iPhone 14 back in 2022 and a lot of people drew similarities to the iPhone 13 which had been announced and released by Apple in September 2021.
A Familiar Yet Refreshed Design
At first glance, the iPhone 14 bears a striking resemblance to its predecessor, the iPhone 13. However, Apple has introduced a 6.7-inch model, the iPhone 14 Plus, effectively replacing the mini variant. The available color palette for this model includes (PRODUCT)RED, blue, purple, midnight, and starlight, offering users a range of choices to reflect their personal style.
A Splash of Color: The Yellow Variant
In March 2023, Apple introduced a vibrant yellow color option for the iPhone 14 and iPhone 14 Plus. This addition aims to boost sales during typically quieter quarters. It's worth noting that this new color variant doesn't bring any functional changes and is priced similarly to other color options.
Under the Hood: Performance and Features
Processor and Performance: The iPhone 14 is powered by the A15 Bionic processor, specifically the version previously seen in the iPhone 13 Pro. This chip boasts a 6-core CPU and a 5-core GPU, ensuring smooth performance across various applications.
Camera Capabilities: Apple has revamped the Main Camera, now equipped with a larger 12MP sensor and a wider f/1.5 aperture. This enhancement promises a 49% improvement in low-light photography. Additionally, the selfie camera has been upgraded with an f/1.9 aperture and autofocus, ensuring clearer and more vibrant selfies.
Emergency SOS via Satellite: A standout feature of the iPhone 14 is its ability to connect to satellites for emergency SOS signals. This feature is especially useful in remote areas without cellular coverage, ensuring users can reach out for help in critical situations.
Crash Detection: In collaboration with the Apple Watch Series 8 and other newer models, the iPhone 14 can detect severe car crashes and automatically contact emergency services, adding an extra layer of safety for users.
Historical iPhone Release Patterns
Historically, Apple has followed a pattern of announcing new iPhone models in September, with the devices becoming available for purchase shortly after the announcement. Apple continued this trend with the September 2022 iPhone 14 release.
The iPhone 14 Plus: Bigger and Better
Replacing the iPhone mini, the iPhone 14 Plus offers a larger 6.7-inch display, catering to users who prefer bigger screens without the "pro" price tag. Most of its features mirror the standard iPhone 14, but its larger battery promises the highest-rated battery life in any iPhone to date.
Pricing For the iPhone 14 at Launch
Apple unveiled the iPhone 14 and iPhone 14 Plus during the "Far Out" event on September 7, 2022. The iPhone 14, starting at $799, began shipping on September 16, 2022. Meanwhile, the iPhone 14 Plus, with a starting price of $899, started shipping on October 7.
Conclusion
While the iPhone 14's release date was a huge deal back in 2022 – now that it's been out for a while people have moved on to the iPhone 15 (released in September of 2023) and speculation about the iPhone 16. It's always exciting to see what Apple has in store for its next flagship device as they always bundle in some new technology that we've never seen before. One can only imagine the innovations and features the next phone will bring to the table.
The iPhone 14, its larger counterpart, the iPhone 14 Plus, the iPhone 14 Pro, and the 14 Pro Max marked another milestone in Apple's journey of innovation. With a blend of familiar design elements and groundbreaking features, these models all catered to both loyal Apple users and newcomers. As we anticipate future releases and updates, the iPhone 14 serves as a testament to Apple's commitment to enhancing user experience and pushing technological boundaries.
FAQs
How often does Apple release new iPhone models?

Apple typically releases new iPhone models once a year, usually in September.

What were the features of the iPhone 13?

The iPhone 13 boasted features like improved camera systems, the A15 Bionic chip, ProMotion display technology (for Pro models), and better battery life, among others.

Where can I watch Apple's iPhone announcements?

Apple streams its product announcement events on its official website and YouTube channel.

How long after the announcement are iPhones typically available for purchase?

iPhones are usually available for pre-order shortly after the announcement and typically start shipping and arriving in stores about a week or two later.

Will there be an iPhone 14 Mini?

As of now, it's uncertain what models Apple will release in the future. However, given the historical patterns, it's possible they might continue with various sizes and configurations.

When was the iPhone 14 officially released?

The iPhone 14 was announced on September 7, 2022, and began shipping on September 16, 2022.

What are the color options available for the iPhone 14?

The iPhone 14 is available in (PRODUCT)RED, blue, purple, midnight, starlight, and a newly introduced yellow.

How does the iPhone 14's Crash Detection feature work?

The iPhone 14, in collaboration with certain Apple Watch models, uses sensors and algorithms to detect severe car crashes. If a crash is detected, the device can automatically contact emergency services.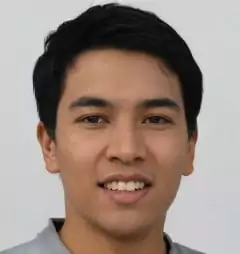 Hi! I'm Eric and I work on the knowledge base at GadgetMates.com.  You can see some of my writings about technology, cellphone repair, and computer repair here.
When I'm not writing about tech I'm playing with my dog or hanging out with my girlfriend.
Shoot me a message at ericchan@gadgetmates.com if you want to see a topic discussed or have a correction on something I've written.