Dell has been a premier computer, server, and accessories provider for decades. Their product lines are household names – like the Inspiron, Dimension, Alienware, XPS, and more. Founded in 1984, Dell has steadily become a titan in the tech industry, offering a vast array of product lines designed to cater to every tech enthusiast's desires. From everyday users to hardcore gamers and business professionals, there's a Dell for everyone. But what makes each product line unique? Let's dive right in!
Consumer-focused Laptops
Dell has always prioritized the needs of the general consumer.
Dell XPS Series Fancy a touch of luxury? The XPS series is Dell's flagship for consumer laptops, balancing power with design elegance. Known for its infinity-edge display and premium build, it's the go-to for professionals and creators alike.
Dell Inspiron Series The Inspiron series is like that comfy pair of jeans you always rely on – dependable, versatile, and always in style. They come in a variety of sizes and configurations, ensuring every user finds their perfect match.
Gaming Machines
All about those pixels and frame rates? Dell's got you covered.
Alienware Series Enter the gaming realm with Alienware! Designed for the ultimate gaming experience, these machines boast powerful graphics, high-refresh-rate screens, and a design that screams "game on!
Dell G Series For those who need a gaming laptop without breaking the bank, the G Series offers a perfect balance. Powerful enough for most games, yet subtle in design for everyday use.
Business Laptops
Because business doesn't mean boring.
Dell Latitude Series Built for the world of business, Latitude laptops offer durability, security features, and premium support. It's like having a personal assistant, but in laptop form.
Dell Precision Workstations When your tasks demand extreme power and precision, these workstations are the real MVPs. Engineered for professional creators, they handle heavy-duty tasks with ease.
Desktops and All-in-Ones
Sometimes, bigger is better.
Dell OptiPlex The OptiPlex line is synonymous with productivity. Perfect for offices, they're reliable, manageable, and secure.
Dell Inspiron Desktops Inspiron doesn't just rock the laptop world. Their desktops offer solid performance for home and small businesses, ensuring everyone stays on top of their game.
Servers and Storage Solutions
The unsung heroes behind every organization's IT infrastructure.
Dell PowerEdge Servers PowerEdge servers are the backbone of many businesses, offering scalable business architecture, intelligent automation, and integrated security.
Dell EMC Storage Data is gold in today's world. With Dell EMC Storage solutions, businesses can store, manage, and protect their digital treasures.
Networking and Data Center Solutions
In a world connected by the web, efficient networking solutions are pivotal. Dell provides robust options to ensure seamless connectivity and data center management.
Peripheral Devices
Completing the tech experience.
Monitors and Displays Whether for work or play, Dell's range of monitors offers crisp visuals, accurate colors, and sleek designs.
Keyboards and Mice Ergonomic, stylish, and responsive, Dell's range of keyboards and mice enhance every click and keystroke.
Conclusion: Dell's Commitment to Excellence
Dell's myriad of product lines showcases their commitment to delivering quality and performance. Whether you're a student, a gamer, a business mogul, or just someone looking for reliable tech, Dell's vast range promises something for everyone. With continuous innovation and a pulse on the market's needs, Dell remains a tech beacon, illuminating the path to the future.
Frequently Asked Questions
What is Dell's most popular product line?

While all product lines have their fan base, the Dell XPS series often stands out due to its premium features and design.

Is Dell's Alienware series suitable for tasks other than gaming?

Absolutely! While designed for gaming, Alienware's powerful specs make it suitable for various demanding tasks, including video editing.

How does Dell ensure the security of its business laptops?

Dell's business laptops, like the Latitude series, come with enhanced security features, including biometric logins, encryption tools, and more.

Are Dell monitors suitable for graphic design?

Yes! Many Dell monitors offer high resolution and color accuracy, making them perfect for graphic design.

Where can I purchase Dell products?

Dell products are available through their official website, authorized retailers, and various online platforms.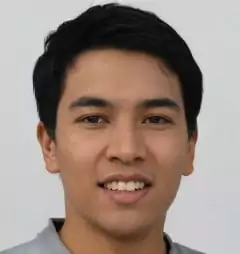 Hi! I'm Eric and I work on the knowledge base at GadgetMates.com.  You can see some of my writings about technology, cellphone repair, and computer repair here.
When I'm not writing about tech I'm playing with my dog or hanging out with my girlfriend.
Shoot me a message at ericchan@gadgetmates.com if you want to see a topic discussed or have a correction on something I've written.