Millions of people use the strong and adaptable iPad for everything from casual reading to serious design work. But, like all devices, it can occasionally start to slow down as a result of a memory shortage or the accumulation of cached data. This post will show you how to offload apps to better manage your storage space and explain how to clean the cache on your iPad to increase speed.
Cache: What It Is and Why It Matters
It's crucial to comprehend what a cache is before getting into the "how-to." The system keeps certain information locally when you use applications on your iPad in order to speed up subsequent loads of the same data. The term "cache" refers to this locally held data. Although caching is a great way to increase speed, over time this data can accumulate and take up important storage space, thereby making your iPad less responsive.
Getting Rid of Cache on an iPad
Your iPad can be cleared of the cache in a number of ways, from browser-specific techniques to system-wide cleanups. Here is a detailed instruction:
Safari Browser: From the iPad's settings, you can delete the cache for the Safari browser.
your iPad's "Settings" menu.
"Safari" can be found by scrolling down.
Clear History and Website Data" should be selected.
Your autofill information won't be impacted by clearing this data.
Other Browsers: The clear cache option can be found in the browser's options if you're using a different browser, such as Chrome or Firefox. Typically, it can be found under the "Privacy" or "History" menus.
Particular Apps: A lot of apps also keep cache information. Several apps include a built-in clear cache option, which is typically located in the settings or "About" section. The app's cache can be cleared successfully by uninstalling and reinstalling it if this option is not accessible.
Your iPad should be restarted in order to erase the system cache. To restart your device, simply hold down the power button while sliding it to the off position.
Please be aware that initial load times may be slower after deleting the cache because the system will need to rebuild the cache data. Yet, it can greatly increase storage space free up and ultimately enhance the performance and speed of your iPad.
How to Speed Up Your iPad
There are various other ways to speed up your iPad besides emptying the cache:
Upgrade your iPad: Having the most recent software, bug fixes, and improvements guarantees you always receive the best performance out of your iPad. To see whether there are any updates available, navigate to "Settings" > "General" > "Software Update."
Decrease Transparency and Motion: Flashy graphic elements can make your iPad sluggish. Consider lowering motion and transparency to increase speed.
To Move: Accessibility > Motion > Settings > Set "Reduce Motion" to "On."
To be transparent Choose "Settings" Display & Text Size > "Accessibility" Set "Reduce Transparency" to "On."
Close Unneeded Apps: Using too many apps at once can cause your smartphone to lag. To see all open apps, double-click the Home button (or slide up from the bottom on newer iPads). Swipe an app away to close it.
Reset All Settings: You can try resetting all of your iPad's settings if it's still running slowly. While no data will be erased, the system settings will be reset to their defaults, which frequently fixes performance difficulties. Reset All Settings by going to "Settings" > "General" > "Reset."
Using and Understanding App Offloading
With the help of the offloading apps function, users can delete less often used programs without losing associated data. When you need to free up some space on your iPad, especially if you think you might want to reinstall the app in the future, this function is tremendously helpful.
Use these methods to manually unload apps:
Choose "Settings" iPad Storage > "General."
To view the list of apps, scroll down.
Choose the app you want to uninstall.
Choose "Offload App" and click "OK."
Moreover, your iPad offers automatic offloading functionality that may be enabled in the "iTunes & App Store" settings. When you run out of storage after turning it on, your iPad will automatically dump unused apps.
Your iPad's performance can be greatly enhanced by knowing how to manage its cache and storage space. This will allow you to enjoy your digital experiences more smoothly. By regularly doing these maintenance procedures, you can make sure that your iPad remains quick, effective, and equipped to face any challenges you throw its way.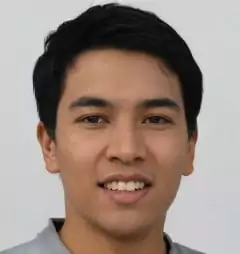 Hi! I'm Eric and I work on the knowledge base at GadgetMates.com.  You can see some of my writings about technology, cellphone repair, and computer repair here.
When I'm not writing about tech I'm playing with my dog or hanging out with my girlfriend.
Shoot me a message at ericchan@gadgetmates.com if you want to see a topic discussed or have a correction on something I've written.