Your home is a sanctuary, a personal space, and a refuge, shouldn't it be the smartest part of your life too? With Apple's HomeKit, you are just one step away from transforming your humble abode into a state-of-the-art smart home. Apples HomeKit makes it easy to get started with home automation, turning your everyday devices into an interconnected network of smart appliances.
Embarking on your journey into home automation might seem like a daunting task, but worry not, for Apple's HomeKit is here to make things easy. The core idea is simple – turn your home into an ecosystem of smart devices, all working together to make your life easier, safer, and more convenient.
How Apple's HomeKit Enhances Home Automation
HomeKit is Apple's framework for home automation. It creates a unified interface for controlling smart home devices, all from the convenience of your iPhone, iPad, or Mac. What's more, with the addition of Siri, you can use voice commands to control your devices. But what truly sets HomeKit apart is its stringent privacy and security measures, ensuring your smart home is a safe home.
The Core Concept of Apple HomeKit
At the heart of Apples HomeKit is the belief that home automation should be simple, intuitive, and user-friendly. That's why all HomeKit-compatible devices can be controlled through the Home app, available on all Apple devices. This unified approach means you can manage your smart devices with ease, all from one central hub.
The Magic of Home Automation
Home automation is all about making your home work for you. Imagine your lights turning on as you enter a room, your blinds adjusting to the time of day, or your thermostat setting itself to the perfect temperature. These are just some of the possibilities with Apple HomeKit, where your home becomes a living, breathing part of your everyday life.
Setting Up Your Home with Apple HomeKit
Getting started with Apple HomeKit is a breeze. All you need is an Apple device, a Wi-Fi or Bluetooth connection, and HomeKit-compatible devices. From there, setting up is as simple as scanning a code or entering a manual pin. Within minutes, your devices are ready to respond to your every command.
What You Need to Get Started
Before diving into the world of home automation with HomeKit, there are a few things you'll need. Firstly, you'll need an Apple device – an iPhone, iPad, iPod touch, or Mac. Secondly, you'll need a stable Wi-Fi or Bluetooth connection. Lastly, you'll need one or more HomeKit-compatible devices. With these in hand, you're ready to make the leap into smart home living.
Navigating the Home App
The Home app is your main control panel for all your HomeKit devices. It's designed to be intuitive and user-friendly, with a simple layout and easy-to-understand controls. Each device is represented by a tile, which displays its status and allows you to control it with a simple tap or click.
Configuring Your Devices with Ease
Configuring your HomeKit devices is a cinch. Once added to the Home app, you can rename devices, assign them to rooms, and even group several devices together. This not only allows you to easily keep track of all your devices but also makes it easier to control them individually or as a group.
The Power of HomeKit Compatible Devices
There's a wealth of HomeKit-compatible devices available on the market, from lights and locks to thermostats and cameras. Each of these devices brings a unique functionality to your home, transforming it into a smart home. And because they're all controlled via the Home app, you can manage them easily and seamlessly.
Finding the Right Devices for Your Needs
With so many HomeKit-compatible devices out there, choosing the right ones for your home can be a challenge. But remember, the goal is to make your life easier. So, consider your daily routines and needs, and look for devices that will help automate these tasks. Whether it's a smart lock for added security or smart lights to automate your lighting, there's a device out there to suit your needs.
Integrating Siri into Your Smart Home
Siri is your personal home assistant. With a simple voice command, you can ask Siri to turn off the lights, adjust the thermostat, or even play your favorite song. This hands-free control is not only convenient but also adds a touch of magic to your home automation experience.
How Siri Becomes Your Personal Home Assistant
Setting up Siri for home automation is simple. Once your devices are set up in the Home app, Siri can control them. You can even assign custom phrases to certain actions, so controlling your smart home is as easy as saying "Hey Siri, good night," and watching as your lights dim and your doors lock.
Privacy and Security with Apple HomeKit
Privacy and security are at the heart of Apple's design philosophy, and HomeKit is no exception. All HomeKit data is encrypted and stored locally on your device, and any communication between your device and your HomeKit accessories is secure. Furthermore, Apple requires all HomeKit accessories to adhere to strict security standards, ensuring your smart home is a safe home.
Why Apple Stands Out in Home Automation
When it comes to home automation, Apple stands out for a few key reasons. First, its unified approach to home automation makes controlling your devices simple and seamless. Second, with Siri integration, controlling your devices is as easy as saying a command. Lastly, Apple's focus on privacy and security ensures your smart home is a safe home.
The Wonders of HomeKit Automations
HomeKit automations are where your smart home truly comes to life. These are automated actions that are triggered by specific conditions, like time of day, your location, or the status of another device. With automations, your home can truly work for you, adjusting to your routines and needs.
Creating Custom Automations
Creating custom automations in HomeKit is straightforward. All you need to do is choose a trigger, such as time of day or sunrise/sunset, and select the action you want to happen. You can create complex automations involving multiple devices, or simple ones that do something as straightforward as turning off your lights when you leave home.
Making the Most of HomeKit Scenes
HomeKit scenes are a way to control multiple devices at once with a single command. For example, a "Good Morning" scene could open your blinds, turn on your coffee maker, and set your thermostat to a comfortable temperature. With scenes, you can customize your home atmosphere to suit your mood or routine.
Personalize Your Home Atmosphere
With HomeKit scenes, your home becomes an extension of your personality. Whether you want a cozy atmosphere for movie night, a vibrant setting for a party, or a calming ambiance for a quiet night in, you can create it with just a few taps in the Home app. Personalize your smart home to reflect your unique style and needs.
Utilizing HomeKit Remote Access
One of the many perks of a smart home is being able to manage it from anywhere. With HomeKit, you can control your devices remotely, view live camera feeds, and even receive notifications if something's amiss. All you need is an Apple TV, HomePod, or iPad set up as a home hub, and you can keep an eye on your home no matter where you are.
Managing Your Home from Anywhere
Whether you're on vacation or just out for the day, remote access gives you peace of mind. Forgot to lock the door? No problem, just tap a button in the Home app. Want to check in on your pets? View your home cameras live from anywhere. With HomeKit, your home is always just a tap away.
Apple HomeKit and Smart Lighting
Smart lighting is one of the easiest and most effective ways to dive into home automation. With HomeKit, you can control your lights individually, group them by room, or even create scenes for different moods or times of day. You can even automate your lights based on your location, so they'll turn on as you arrive home and off when you leave.
Illuminating Possibilities
The possibilities with HomeKit and smart lighting are virtually limitless. Want your lights to slowly brighten in the morning to help you wake up? Or maybe you'd like to set the perfect ambiance for a romantic dinner? With HomeKit, it's all possible. Transform your lighting from a mere utility into a vital part of your home's atmosphere.
HomeKit-enabled Security Systems
HomeKit brings your home security into the 21st century. From smart locks and cameras to motion sensors and smoke detectors, HomeKit-compatible devices can help you create a comprehensive security system. And with notifications sent straight to your iPhone, you can rest easy knowing your home is secure.
Ensuring Your Home's Safety
Your home is your sanctuary, and with HomeKit, you can keep it safe. Set your security system to arm when you leave, receive notifications if a door or window is opened, or check in on your home cameras from anywhere. With HomeKit, your peace of mind is just a tap away.
Apple HomeKit and Smart Thermostats
Take control of your home's climate with a HomeKit-compatible smart thermostat. Not only can you adjust the temperature from anywhere, but you can also create automations for different times of day or seasons. Plus, with Siri integration, changing the temperature is as easy as asking.
Taking Control of Your Home Climate
No more fiddling with dials or buttons – with a HomeKit smart thermostat, managing your home's climate is simple. Set your preferred temperatures for different times of day, automate your thermostat based on your location, or just ask Siri to adjust the temperature. Enjoy a comfortable home environment with minimal effort.
HomeKit-Compatible Smart Locks
Enhance your home's security with a HomeKit-compatible smart lock. With a smart lock, you can lock and unlock your door from anywhere, give keyless access to guests, and even set your doors to lock automatically when you leave. And with notifications, you'll always know when your door is locked or unlocked.
Enhancing Your Home's Security
With a HomeKit smart lock, you can take your home's security to the next level. Imagine never having to worry about losing your keys, or being able to let in a friend or service provider even when you're not home. Plus, with automations, you can have your doors lock automatically at a certain time or when you leave home.
Music and HomeKit
Transform your home into a concert hall with HomeKit and Apple Music. Whether you're using a HomePod, Apple TV, or AirPlay 2-enabled speakers, you can control your music throughout your home. And with Siri, playing your favorite tunes is as easy as asking.
Revolutionizing Home Entertainment
With HomeKit and Apple Music, you can fill your home with music. Create scenes that include your favorite playlists, ask Siri to play a particular song, or even have your music follow you from room to room with AirPlay 2. It's a whole new way to experience music at home.
HomeKit and HomePod
The HomePod is more than just a speaker – it's a hub for your smart home. Not only can it control your HomeKit devices, but it can also act as a home hub, allowing remote access to your devices. Plus, with its exceptional sound quality, the HomePod is a fantastic way to enjoy your favorite music.
How HomePod Amplifies Home Automation
With a HomePod, your voice becomes the ultimate controller for your smart home. Ask Siri to adjust your thermostat, turn off the lights, or lock the doors. You can even ask HomePod to play music to suit your mood. It's like having a personal home assistant, always ready to help.
Using Apple TV with HomeKit
Apple TV isn't just for entertainment – it can also serve as a home hub for your HomeKit devices. This means you can control your devices remotely, and even use your Apple TV to view live video feeds from your HomeKit cameras. Plus, with tvOS 14 and later, you can control your devices directly from your TV screen.
Taking Home Entertainment to the Next Level
Apple TV brings a whole new dimension to home automation. Imagine controlling your lights, blinds, and even your thermostat without ever leaving the couch. Or getting a pop-up on your TV screen when someone rings your smart doorbell. It's home automation and entertainment rolled into one.
HomeKit and the Future of Home Automation
Apple is continually developing and expanding HomeKit, with new features, capabilities, and compatible devices. With its robust security measures, user-friendly interface, and seamless integration with other Apple devices, HomeKit is set to remain at the forefront of home automation for years to come.
Embracing the Smart Home Revolution
As we move into the future, home automation will only become more integrated into our lives. And with Apple HomeKit, getting started is easier than ever. So why wait? Embrace the smart home revolution and make your home work for you.
FAQs
What devices are compatible with Apple HomeKit?
A wide range of devices are compatible with HomeKit, including lights, locks, cameras, thermostats, and even some appliances. For a complete list, check out Apple's official website.
Do I need an Apple TV, HomePod, or iPad to use HomeKit?
While you don't need any of these devices to use HomeKit in your home, you will need one of them if you want to control your devices remotely or use automations.
Can I use HomeKit with my Android phone?
No, HomeKit is exclusively for Apple devices. You'll need an iPhone, iPad, or iPod touch to use the Home app and control your HomeKit devices.
Does HomeKit work with Alexa or Google Home?
While some HomeKit-compatible devices may also work with Alexa or Google Home, HomeKit itself is designed to work with Siri, Apple's voice assistant.
How do I set up a device with HomeKit?
Setting up a device with HomeKit is simple. Just open the Home app, tap the "+" button, and follow the on-screen instructions. Make sure you have the device's HomeKit setup code handy.
Is HomeKit secure?
Yes, Apple has designed HomeKit with privacy and security in mind. All communications between your device and your HomeKit accessories are encrypted, and only your device can access your Home data.
Conclusion
Getting started with home automation might seem daunting, but Apple's HomeKit makes it easy. With its simple setup, user-friendly app, and robust security measures, HomeKit brings the future of home automation into the present. Whether you want to dip your toes in with a single smart bulb or dive in headfirst with a fully automated home, HomeKit is a fantastic way to make your home smarter, more convenient, and more personalized.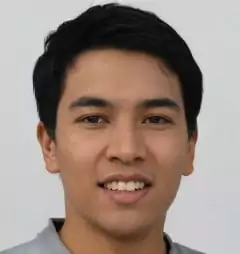 Hi! I'm Eric and I work on the knowledge base at GadgetMates.com.  You can see some of my writings about technology, cellphone repair, and computer repair here.
When I'm not writing about tech I'm playing with my dog or hanging out with my girlfriend.
Shoot me a message at ericchan@gadgetmates.com if you want to see a topic discussed or have a correction on something I've written.