So, you're vibing to your favorite track when suddenly, you notice it — one earbud seems to be playing hide and seek with the beats. Frustrating, right? Let's dive into why this happens and how to fix it.
Introduction: The Universal Earbud Conundrum
Almost every earbud user has faced it: the mysterious case of one earbud playing louder than its twin. While it's a common issue, the reasons can vary. Decoding this can lead to better audio experiences and prolonged earbud life.
Common Causes of Sound Imbalance
Hardware Malfunctions
Just like any gadget, earbuds can suffer from wear and tear. Frequent bending of wires, exposure to moisture, or dropping can lead to internal damage, causing sound discrepancies.
Earwax Accumulation
Our ears produce wax, and over time, tiny amounts can get lodged into the earbud mesh, blocking sound. It's not just you; it's biology!
Stereo Balance Settings
Sometimes, the issue isn't the earbud but the device they're connected to. Incorrect stereo balance settings can divert more sound to one side.
Audio Source Issues
That song you're playing? If it's a poorly mixed track or a corrupted file, it might inherently play louder on one side.
Troubleshooting the Imbalance
Check the Audio Source
First, ensure the audio file or streaming source isn't the culprit. Play a different track or use another platform to cross-check.
Clean Your Earbuds
Gently cleaning the mesh of your earbuds with a soft brush can dislodge earwax or dust. Remember, always be gentle to avoid damage.
Reset Stereo Balance
Dive into your device's sound settings. Ensure the stereo balance is centered, giving equal audio love to both earbuds.
Check the Wire or Bluetooth Connection
For wired earbuds, ensure the jack is fully inserted. For Bluetooth earbuds, try reconnecting or pairing with another device to see if the issue persists.
Prevention: Keeping Your Earbuds in Optimal Condition
To avoid future sound imbalances:
Store earbuds in a case to avoid physical damage.
Clean them regularly but gently.
Ensure software on wireless earbuds is updated.
Avoid exposing them to extreme temperatures or moisture.
Conclusion
While an audio imbalance can be jarring, understanding its root causes can help in swift troubleshooting. By taking preventive measures and addressing issues as they arise, you can ensure your earbuds provide a balanced, harmonious sound for years to come.
FAQs
Is it worth fixing an old pair of earbuds with sound imbalance?

If they're expensive or have sentimental value, consider professional repair. Otherwise, it might be more cost-effective to replace them.

Can software updates impact earbud sound?

Yes, especially for smart earbuds. Updates can bring sound enhancements or bug fixes.

Why do my wireless earbuds have sound lag in one ear?

This might be due to interference or a weak connection. Try moving closer to the paired device.

Are some earbuds designed to have different sound levels?

Typically, no. Most are designed for equal sound, but check product specifications to be sure.

How often should I clean my earbuds?

For optimal performance, consider a gentle cleaning once every two weeks.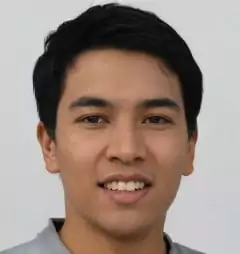 Hi! I'm Eric and I work on the knowledge base at GadgetMates.com.  You can see some of my writings about technology, cellphone repair, and computer repair here.
When I'm not writing about tech I'm playing with my dog or hanging out with my girlfriend.
Shoot me a message at ericchan@gadgetmates.com if you want to see a topic discussed or have a correction on something I've written.