Sony's PlayStation 5 (PS5) has become a hallmark of gaming innovation and sophistication, pushing the boundaries of immersive gaming experiences. Sony's PlayStation 5 (PS5) has taken a gigantic leap in the gaming console realm, showing significant improvements over the PS4 and embodying the future of gaming. It is a product of meticulous design, offering a blend of power and performance, making it one of the most anticipated and powerful consoles on the market.
Let's look into the fascinating features, performance, and overall gaming ecosystem of the PS5, exploring what makes it a formidable player in the gaming world.
Ratings
Performance: ★★★★★
Design: ★★★★★
Value for Money: ★★★★☆
Overall: ★★★★★
1. A Glimpse into the Design
Sony opted for a bold and futuristic design for the PS5, with its sleek white exterior, subtle lighting, and asymmetric silhouette. Its aesthetic appeal is matched with a thoughtful design that optimizes ventilation and reduces overheating, ensuring smooth and stable performance during extensive gaming sessions.
2. The Power under the Hood
The PS5 packs a powerful punch with its ultra-high-speed SSD and integrated I/O, which work in harmony to deliver lightning-fast loading times, allowing gamers to dive into their favorite worlds without the frustrating wait. The custom AMD processor ensures sharp graphics and seamless performance, enhancing the overall gaming experience.
Features
CPU: AMD Zen 2 8-core 3.5 GHz (variable frequency).
GPU: RDNA 2 with 10.28 TFLOPs, 36 CUs at 2.23 GHz.
RAM: 16 GB GDDR6 / 256-bit.
Storage: Proprietary 825GB SSD internal storage and an NVMe SSD slot for external storage.
Optical Drive: 4K UHD Blu-ray, capable of reading discs up to 100 GB.
Audio: Tempest 3D AudioTech technology for immersive sound experiences.
3. Game Library: A Universe to Explore
The PS5 comes with an extensive and diverse game library, including fan-favorite franchises, exciting new titles, and indie gems. The expansive collection caters to a wide range of gaming preferences, ensuring every gamer finds something that resonates with them.
The PS5 outshines its competitors, including the Xbox Series X, in terms of speed and offers a user-friendly experience, quality, and a reasonable price. Reduced game loading times and backward compatibility for PS4 games add to its appeal, along with a range of Sony-confirmed games like GTA V and Spider-Man with Miles Morales.
4. Haptic Feedback: Feel the Game
One of the standout features of the PS5 is its innovative DualSense controller, which utilizes haptic feedback and adaptive triggers to provide a more tactile and immersive gaming experience. Players can feel the tension of a bowstring or the rumble of an engine, adding a new dimension to gameplay.
The DualSense controller, with its light strip, ergonomic design, haptic feedback, and adaptive triggers, offers players more comfort and realistic sensations during gameplay, improving user interaction with the game environment.
5. Upgrading the Audio Experience
The PS5 elevates the audio experience with its Tempest 3D AudioTech, creating a spatial audio environment that allows gamers to perceive the slightest sounds from all directions, enhancing the immersive experience and providing a competitive edge in gameplay.
6. Backward Compatibility and Upgrades
Sony acknowledges the importance of backward compatibility, allowing gamers to enjoy a vast array of PS4 titles on the new console. Additionally, many games offer free upgrades to the PS5 version, enabling players to experience enhanced graphics and performance without additional costs.
For those who prefer no disc interruptions, Sony offers a PS5 Digital Edition, maintaining the same hardware configuration as the base model but lacking the 4K drive.
7. User Interface and Control
The PS5 introduces a refined and intuitive user interface, enabling quick navigation and access to essential features. The control center provides instant access to notifications, downloads, and system controls without leaving the game, optimizing the user experience.
Sony has launched a variety of accessories for the PS5, enhancing the gaming experience. These include a media remote, a charging station for the controllers, noise-canceling headphones, and an HD camera. However, the PS5 camera is not compatible with PlayStation VR.
8. Virtual Reality: Stepping into New Worlds
The PS5 continues to support and expand the PlayStation VR ecosystem, pushing the boundaries of virtual reality gaming. The advanced hardware and extensive VR game library create immersive and exhilarating experiences, transporting players to uncharted territories.
9. Expansion and Storage Solutions
The PS5 offers options for storage expansion, allowing gamers to extend their game library without the worry of running out of space. The inclusion of NVMe SSD expansion and USB storage solutions ensures gamers have the flexibility to manage their gaming collection efficiently.
10. Value and Accessibility
While the PS5's advanced features and performance come at a premium price, the value it offers in terms of gaming experiences and entertainment is unparalleled. Sony also offers a Digital Edition, providing a more accessible entry point for gamers who prefer digital game collections.
Conclusion
The PlayStation 5 stands as a beacon of innovation and refined gaming experience in the ever-evolving gaming landscape. Its combination of cutting-edge technology, extensive game library, and user-centric design make it a worthwhile investment for seasoned and new gamers alike. The PS5 doesn't just promise an enthralling gaming experience; it delivers a journey through uncharted worlds, waiting to be explored, and stories, waiting to be unfolded.
The PS5 is a worthwhile investment for those passionate about gaming, providing a cutting-edge, user-friendly experience, and a variety of accessories to enhance gaming sessions. Its versatility, power, and the range of available games make it a must-have for both current PlayStation fans and new users.
Sony's PlayStation 5 has set new standards in the gaming world, thanks to its innovative technology and advancements. The compatibility of many PS4 games with the PS5 is an added advantage for previous Sony console users, making this console a worthy purchase for gaming enthusiasts.
FAQs
Is the PS5 backward compatible with all PS4 games? The PS5 is compatible with the majority of PS4 games, allowing gamers to enjoy their favorite titles with enhanced performance and graphics on the new console.
Does the PS5 support 8K resolution? Yes, the PS5 supports 8K output, allowing games and media to be enjoyed in ultra-high resolution on compatible displays.
Can the PS5 be used vertically and horizontally? The PS5 can be positioned either vertically or horizontally, providing flexibility to accommodate different entertainment setups.
How does the PS5 Digital Edition differ from the standard PS5? The PS5 Digital Edition lacks a disc drive, meaning it can only download and play digital content, making it a more affordable option for those who prefer digital media.
Is the DualSense controller compatible with the PS4? The DualSense controller is designed primarily for the PS5 and does not support the PS4, emphasizing the advancement in controller technology and features.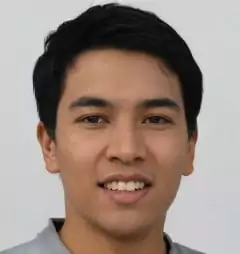 Hi! I'm Eric and I work on the knowledge base at GadgetMates.com.  You can see some of my writings about technology, cellphone repair, and computer repair here.
When I'm not writing about tech I'm playing with my dog or hanging out with my girlfriend.
Shoot me a message at ericchan@gadgetmates.com if you want to see a topic discussed or have a correction on something I've written.