Dropbox has become an integral tool for many Mac users. Whether you're looking to share files across devices or collaborate with colleagues, Dropbox offers a seamless experience. This article will guide you through the process of using Dropbox on your Mac, ensuring you make the most of this powerful tool.
Dropbox offers a seamless way to back up files, share documents, and collaborate on projects. With its integration capabilities on Mac, users can enjoy a streamlined experience, ensuring their important files are always within reach.
Setting Up Dropbox on Mac
Download and Install: Visit the official Dropbox website and download the Mac version. Once downloaded, open the installer and follow the on-screen prompts.
Sign In or Sign Up: If you already have a Dropbox account, sign in. If not, you'll need to create one.
Choose Your Plan: Dropbox offers both free and premium plans. Select the one that suits your needs.
Getting Started with Dropbox on Mac
Installing Dropbox: Begin by downloading and installing the Dropbox app. Once installed, your Dropbox will act like any other folder on your Mac, but with the added benefit of being in the cloud.
Cross-Platform Functionality: Dropbox isn't limited to Mac. It's available for Windows, Linux, and mobile platforms, including Android and iOS. This ensures you have access to your files, irrespective of the device or platform you're using.
Creating a Dropbox Account: If you're new to Dropbox, start by creating an account on the Dropbox website. There's a free account option available, which might be a bit tricky to find, but it's there!
Using Dropbox on Your Mac
Integration with Finder: Once installed, Dropbox integrates itself into the Finder. This allows you to access and manage your Dropbox files just like you would with any other folder on your Mac.
Syncing Files: Any file you place inside the Dropbox folder on your Mac is automatically copied to the cloud and synced with any other devices running Dropbox.
File Status Indicators: Inside your Dropbox folder, you'll notice icons next to each file. A green checkmark means the file has been successfully synced to the cloud, while a blue circular arrow indicates the syncing process is ongoing.
Accessing Files: Apart from accessing files directly from the Dropbox folder on your Mac, you can also access them via the Dropbox website. This is especially handy if you're using a device where Dropbox isn't installed.
Navigating the Dropbox Folder on Mac
Accessing the Folder: Once installed, Dropbox creates a dedicated folder on your Mac. You can access this folder like any other on your system.
Syncing Files: Any file or folder you drag into the Dropbox folder will automatically sync to the cloud and other linked devices.
Right-Click Options: Right-clicking on files/folders within the Dropbox folder reveals options like sharing, viewing on the web, and checking version history.
Tips for Using Dropbox on Mac Efficiently
Selective Sync: If you're running low on space, use the 'Selective Sync' feature to choose which folders to sync to your Mac.
File Sharing: Share files or folders with others by right-clicking and selecting 'Share. You can set permissions and even set expiration dates for shared links.
Integration with macOS: Dropbox seamlessly integrates with Finder, allowing for easy drag-and-drop functionality.
Why Choose Dropbox?
Dropbox stands out as one of the most popular cloud-based storage systems, and for good reasons:
Simplified File Sharing: With Dropbox, sharing files becomes a breeze. Whether it's sharing photos with family or important documents with colleagues, Dropbox eliminates the need for cumbersome email attachments or USB drives.
Integration with Third-Party Apps: Many apps integrate with cloud-based storage services to offer added features. Dropbox, being widely popular, is often the go-to choice for such integrations.
Cost-Effective Storage: Using multiple cloud-based services can help keep storage costs down. Dropbox offers a free version, which can be expanded up to 18 GB through referrals.
Pricing Plans: Dropbox offers various pricing plans based on storage needs. All paid accounts come with a 14-day free trial, ensuring users can test the service before committing.
Conclusion
Dropbox for Mac offers a seamless and efficient way to store, access, and share files across devices. Its integration with Finder, cross-platform functionality, and user-friendly features make it a top choice for Mac users. Whether you're a student, a professional, or someone looking for a reliable cloud storage solution, Dropbox has got you covered.
Dropbox is great if you're working on a collaborative project where team members are using different operating systems. Dropbox will allow for smooth file sharing and real-time updates. Its seamless integration with Mac and PC make the experience even more efficient.
FAQs
Is Dropbox safe to use on Mac?

Yes, Dropbox uses encryption to ensure the safety of your files.

Can I use Dropbox on other devices apart from Mac?

Absolutely! Dropbox is available for Windows, Linux, Android, and iOS.

How much storage does the free version of Dropbox offer?

The free version offers 2 GB of storage, which can be expanded up to 18 GB through referrals.

What happens if I delete a file from my Dropbox folder on Mac?

If you delete a file from the Dropbox folder on your Mac, it will also be removed from the cloud and all other devices where you're using that Dropbox account. However, you can recover deleted files from Dropbox.com within 30 days.

Are there any alternatives to Dropbox for Mac?

Yes, there are several alternatives like Google Drive, Microsoft's SkyDrive, Box.net, SugarSync, and Apple's iCloud.

Is Dropbox secure for storing sensitive files?
How much storage does the free Dropbox plan offer?

The free Dropbox Basic plan offers 2 GB of storage.

Can I access Dropbox files without an internet connection?

Yes, files in your Dropbox folder on your Mac are available offline. Any changes made offline will sync once you're back online.

How do I upgrade to a premium Dropbox plan on Mac?

You can upgrade via the Dropbox website or through the desktop app by clicking on your profile and selecting 'Upgrade'.

Are there any file size limits when uploading to Dropbox?

Yes, there are limits, especially for web uploads. It's best to check Dropbox's official documentation for current limits.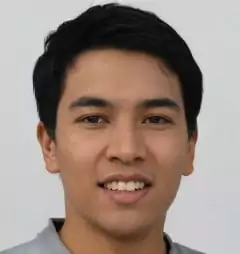 Hi! I'm Eric and I work on the knowledge base at GadgetMates.com.  You can see some of my writings about technology, cellphone repair, and computer repair here.
When I'm not writing about tech I'm playing with my dog or hanging out with my girlfriend.
Shoot me a message at ericchan@gadgetmates.com if you want to see a topic discussed or have a correction on something I've written.