The iPhone camera lens, a pinnacle of smartphone photography innovation, can sometimes face the mishap of cracking or shattering. Such damage not only affects the aesthetics of your phone but also hampers your photography prowess. Here's a thorough guide on how to approach fixing a cracked iPhone camera lens.
Why It's Crucial to Address a Cracked Lens
Image Quality: A damaged lens distorts photos, causing blurred images, flares, or unwanted artifacts.
Protection: The lens covers sensitive camera components.
Resale Value: A pristine device fetches a better resale price than a damaged one.
DIY vs. Professional Repair
DIY Repair: While a cost-effective option, repairing the lens yourself demands precision, skill, and the right tools.
Professional Repair: The complexity of modern iPhone designs makes seeking expert help often the safer bet.
Steps for DIY Lens Replacement
Always backup your data and turn off the iPhone before beginning.
Secure Necessary Tools: Get precision screwdrivers, plastic spudgers, tweezers, a suction handle, and a new camera lens.
Open the iPhone: Depending on the model, you'll likely start by removing screws next to the charging port. Then, using the suction handle and spudgers, carefully separate the screen from the body.
Access the Camera Module: Navigate through the internals until you locate the camera module. Remove it delicately.
Replace the Lens: Gently pry off the damaged lens and fit the new one in place, ensuring it sits flush with the camera module.
Reassemble: Reverse the disassembly steps, ensuring each component returns to its rightful place.
Perks of Opting for Professionals
Assured Quality: Expert technicians ensure the replacement lens matches the original's quality.
Warranty Safety: DIY can potentially void Apple's warranty, but an authorized repair center preserves it.
No Hassles: Entrusting professionals saves you from the complexities and potential pitfalls of DIY repairs.
Conclusion
While the allure of a DIY repair might seem tempting for the cracked lens, iPhones are intricate devices, making professional intervention often the best route. Whatever path you choose, act swiftly, ensuring your iPhone continues to capture moments flawlessly.
FAQs
Can a cracked lens affect other phone functionalities?

Primarily, it compromises photo quality. However, if left unaddressed, moisture and debris can infiltrate, damaging internal components.

Is it possible to fix minor lens scratches?

Minor scratches might be remedied with lens polishing solutions, but deeper scratches or cracks require lens replacement.

How long does a professional lens repair typically take?

Depending on workload, authorized service providers can often repair within a few hours to a day.

Will using a phone case prevent lens cracks?

A case with a raised lip around the camera can reduce the risk, but it's not a guaranteed prevention method.

Are third-party lenses as good as Apple's originals?

Quality varies. It's essential to source lenses from reputable suppliers if not opting for official Apple parts.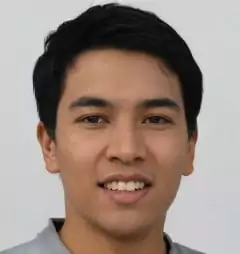 Hi! I'm Eric and I work on the knowledge base at GadgetMates.com.  You can see some of my writings about technology, cellphone repair, and computer repair here.
When I'm not writing about tech I'm playing with my dog or hanging out with my girlfriend.
Shoot me a message at ericchan@gadgetmates.com if you want to see a topic discussed or have a correction on something I've written.