The gaming landscape will be flipped on its head in 2024 with two major CPU releases – AMD's Zen 5 and Intel's Arrow Lake – expected to hit the shelves. The good news from AMD is that Zen 5 won't require a motherboard update to use. Arrow Lake, however, will be coming out on a whole new platform. With that in mind, we take a look at the best motherboards to buy in 2024 for gaming.
Choosing the right motherboard is crucial for building a high-performance gaming PC. The best motherboard for gaming not only offers compatibility with the latest processors and GPUs but also provides features that enhance the gaming experience. Let's dive into what makes a motherboard stand out in 2024 for gaming enthusiasts.
Winners Of Best Gaming Motherboard 2024
It's not really a surprise, but Gigabyte has the best offerings on BOTH the AMD and Intel sides. Gigabyte has really been dominating in the motherboard sphere the past few years with high quality and high performance releases. We've been impressed by what they've done on both the design and pricing side of things.
AMD WINNER: Gigabyte B650 AORUS ELITE AX
The motherboard that has it all, and for $220 you can't go wrong. The GIGABYTE B650 AORUS Elite AX is built on the AM5 platform (LGA 1718) and features the AMD B650 chipset. This is an ATX motherboard with DDR5 support, PCIe 5.0, USB 3.2, and built-in WiFi 6E. Features include:
AMD AM5 Socket: Supports AMD Ryzen 7000 Series Processors
DDR5 Compatible: 4*DIMMs with AMD EXPO & Intel XMP Memory Module Support
Commanding Power Design: Twin 14+2+1 Phases with 70A Power Stage Digital VRM Solution, 8-Layer 2X Copper PCB
Cutting-Edge Thermal Design: 6mm Heatpipe, Fully Covered MOSFET Heatsinks, M.2 Thermal Guard, PCIe Ultra Durable Armor
Next Gen Connectivity: PCIe 5.0, PCIe 5.0 NVMe x4 M.2, Front and rear USB-C
EZ-Latch: PCIe 5.0 & M.2 Connectors with a Quick Release & Screwless Design
Fast Networking: 2.5GbE LAN, WiFi 6E, BT5
Dynamic Audio: Hi-Fi Audio with High-End Audio Capacitors
Fine Tuning Features: RGB FUSION, Supports Addressable LED & RGB LED Strips, Smart Fan 6, Multi-key for Reset/RGB Switch/Direct to BIOS/Safe Mode, Q-Flash Plus – Update BIOS without installing CPU, Memory, and GPU
We love this motherboard for gaming because of the incredible power you're getting at such a great price. This motherboard runs stable overclocked with improved memory training times and compatibility. You get great thermal management thanks to the efficient heatsinks and thermal pads and a layout that makes a lot of sense. The "Ez latch" system for M.2 installation and the G Connector for front panel connections are designed to be user-friendly – especially for first time gaming system builders.
This board is the best option for the new AM5 CPUs for most people. Installation is easy, there's plenty of fan ports, and the rear panel connectors are more than you'll ever use. And with PCIE 5.0 even though its B650 and lots of RGB Pins for lighting up your case – you'll love it.
Intel WINNER: Gigabyte Z790 AORUS ELITE AX
On the Intel side we get an absolute Gem of a product. The GIGABYTE Z790 AORUS ELITE AX is built on the LGA 1700 platform which (until Arrow Lake is released) is the best you can get for Intel in 2024. This board uses DDR5 memory, features Quad M.2 support, PCIe 5.0, USB 3.2 Gen2X2 Type-C, and built-in Intel WiFi 6E. The 2.5GbE LAN port is blazing fast with Q-Flash Plus and the PCIe EZ-Latch that Gigabyte is famous for using.
The Z790 chipset has emerged as a popular choice among enthusiasts, especially for those on a budget. This board clocks in around $240 so you're getting just that – a great performance board for people on a mid-tier budget. If you're building on an Intel 13th or 14th gen CPU, the Z790 is the way to go. Pair it with an NVIDIA 4000 series card and you'll be gaming like there's no tomorrow.
Pros of the Gigabyte Z790 Aorus Elite AX:
Affordable Yet Feature-Rich: This motherboard offers a cost-effective solution without compromising on essential features.
Enhanced Cooling and Memory Support: With good cooling for M.2 slots and support for DDR5, you get efficient operation and future-proofing.
User-Friendly BIOS and XMP Activation: The clean and easy-to-navigate BIOS, along with straightforward XMP activation, makes setup a breeze.
Innovative M.2 EZClips: These clips simplify the installation of M.2 drives, eliminating the need for screws.
Aesthetic Appeal: This is a very attractive designed board, complete with RGB lighting, adding a visual flair to your build.
Cons to Consider:
Ethernet Port Issues: Some users have reported latency problems with the ethernet port, although solutions like uninstalling certain bloatware can mitigate this.
Packaging and Shipping Concerns: Instances of inadequate packaging leading to damaged components have been noted.
Limited USB-C Connectivity: A few models lack USB-C ports, which might be a drawback for some users.
Manual and Driver Accessibility: Physical manuals and driver discs are often absent, requiring online searches for installation and setup.
All in all, if you're building with Intel in 2024 and care about gaming, go with the Z790 AORUS ELITE AX.
Top 10 Gaming Motherboards for 2024
| | | | | |
| --- | --- | --- | --- | --- |
| Rank | Motherboard | CPU Type | Socket | Form Factor |
| 1 | Gigabyte B650 AORUS ELITE AX | AMD | AM5 | ATX |
| 2 | Gigabyte Z790 AORUS ELITE AX | Intel | LGA1700 | ATX |
| 3 | MSI MAG B650 TOMAHAWK WIFI | AMD | AM5 | ATX |
| 4 | MSI MAG Z790 TOMAHAWK WIFI | Intel | LGA1700 | ATX |
| 5 | MSI PRO B760-P WIFI DDR4 | Intel | LGA1700 | ATX |
| 6 | Gigabyte B650 GAMING X AX | AMD | AM5 | ATX |
| 7 | Asus ROG STRIX B650-A GAMING WIFI | AMD | AM5 | ATX |
| 8 | MSI B650 GAMING PLUS WIFI | AMD | AM5 | ATX |
| 9 | MSI PRO Z790-P WIFI | Intel | LGA1700 | ATX |
| 10 | MSI B760 GAMING PLUS WIFI | Intel | LGA1700 | ATX |
*NOTE: Intel Arrow Lake will be utilizing the new LGA-1851 socket. Those motherboards aren't available yet
Key Features to Look for in a Gaming Motherboard
Processor Compatibility: Ensure the motherboard supports the latest generation of processors for maximum performance.
High-Speed Memory Support: Look for motherboards that support the latest DDR standards with ample slots for future upgrades.
Robust VRM and Cooling: A good VRM (Voltage Regulator Module) ensures stable power delivery, especially important for overclocking. Effective cooling mechanisms are also crucial.
Expansion Slots: Ample PCIe slots for graphics cards and NVMe SSDs are essential for a gaming setup.
Connectivity: Look for options like USB-C, Thunderbolt, high-speed Ethernet, and Wi-Fi 6E for seamless connectivity.
Audio Quality: High-quality onboard audio with features like noise isolation and high-quality capacitors enhance the gaming experience.
RGB Lighting and Aesthetics: While not impacting performance, customizable RGB lighting and a sleek design can be appealing for a personalized gaming rig.
Considerations for Choosing a Gaming Motherboard
Budget: High-end motherboards offer more features but at a higher cost. Determine your budget and choose a motherboard that offers the best value for your needs.
Future-Proofing: Consider a motherboard that allows for future upgrades, such as additional memory or a more powerful CPU.
Form Factor: Make sure the motherboard fits your case. Common form factors include ATX, Micro-ATX, and Mini-ITX.
User Reviews and Benchmarks: Look at reviews and benchmark tests to gauge the real-world performance of the motherboard.
Conclusion
Gigabyte steals the show for the best gaming motherboards in 2024 – but we'll see what happens when Intel releases the LGA-1851 series. The biggest change in 2024 will come with Arrow Lake as Intel looks to steal back AMD's thunder.
Whether you're building a new PC or upgrading an existing one, choosing the right motherboard is a critical decision that will influence your gaming experience. Consider your specific needs, budget, and the latest trends in gaming technology to make an informed choice.
You'll be happy with any of the options in our top 10 as they are all quality boards with great features.
FAQs
How important is the motherboard in a gaming PC? The motherboard is crucial as it determines the compatibility and potential for future upgrades of your PC components.
Can I use an older generation motherboard for gaming? While possible, older motherboards may not support the latest hardware, limiting performance and future upgrade options.
Do motherboards affect gaming performance directly? While they don't directly affect FPS, motherboards impact overall system stability and performance, especially when overclocking.
Is onboard audio on gaming motherboards good enough? Modern gaming motherboards often have high-quality onboard audio, sufficient for most gamers. However, audiophiles may prefer a separate sound card.
Should I prioritize RGB lighting on a motherboard? RGB lighting is a personal preference and does not affect performance. Prioritize it if aesthetics are important to you.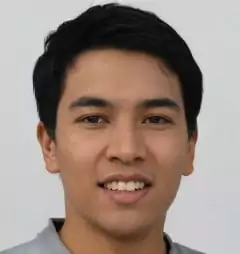 Hi! I'm Eric and I work on the knowledge base at GadgetMates.com.  You can see some of my writings about technology, cellphone repair, and computer repair here.
When I'm not writing about tech I'm playing with my dog or hanging out with my girlfriend.
Shoot me a message at ericchan@gadgetmates.com if you want to see a topic discussed or have a correction on something I've written.