The demand for reliable and effective computer systems is continually rising in an era that is becoming more and more digital. Whenever we think about buying a computer, our thoughts are often divided between Windows and macOS, with the latter capturing the distinctive charm of Apple's Mac devices. But a lot of prospective customers frequently struggle with the age-old query: "Why should I pick a Mac over other computer types?" In this article, we examine the reasons why the Mac, with its cutting-edge features and powerful performance, might be a fantastic option for many individuals.
User-Friendly & Simple
Apple's design ethos prioritizes user-friendly functionality, simplicity, and intuitiveness. Macs have a longstanding reputation for having user-friendly interfaces, both during installation and everyday use. Even for less tech-savvy consumers, the operating system, macOS, is clear, aesthetically beautiful, and simple to operate. The user-friendly environment provided by tools like Spotlight Search, Launchpad, and Mission Control makes it easy to navigate and multitask. Its simplicity extends to Apple's native programs, which are included with the computer and include Keynote, Mail, Pages, Safari, and Numbers.
superior continuity and integration
It is unmatched how well Apple's hardware and software work together. In comparison to machines where the software and hardware are designed by independent businesses, Macs and macOS are jointly developed by Apple. Performance that is smoother, more consistent, and reliable is frequently the outcome of this synergy.
When you utilize many Apple devices, this benefit becomes even more significant. You can begin a task on your iPhone and continue it on your Mac using Apple's Continuity function, or you can use your iPad to extend the display of your Mac. Directly on your Mac, you may receive and respond to messages and phone calls. With AirDrop, you can easily share files between devices without a physical connection.
Excellent Design and Construction Quality
Apple's dedication to excellent design and construction is well known. Mac laptops are not only aesthetically beautiful but also incredibly durable thanks to the svelte aluminum chassis, the state-of-the-art Retina screens, and the attention to detail in every element. Furthermore, the recently unveiled Apple Silicon M1 chip guarantees great performance while being energy efficient, thus solidifying Mac's place at the forefront of technological advancement.
Privacy and security
Macs offer advanced security capabilities in a time when data breaches and cyber dangers are pervasive. A safe enclave for encrypted keys is provided by the built-in Apple T2 Security Chip, ensuring secure boot and storage capabilities. Security flaws are also automatically updated and fixed by macOS. Apps are isolated by the Sandbox feature after being screened by Gatekeeper for potentially harmful material.
Apple has a stringent policy regarding privacy that puts the needs of the user first. Without permission, personal information is never used for advertising or given to outside parties, and Apple's differentiated privacy policy makes sure that the information collected cannot be used to identify specific users.
Effective Tools for Creativity and Productivity
The Mac excels at offering high-quality software for creative needs. Industry standards for video editing and music production for a long time have included programs like Final Cut Pro and Logic Pro. These apps enable creatives to design, edit, and produce at a high level when used in conjunction with strong technology.
Furthermore, the suite of productivity tools, which includes Pages, Numbers, and Keynote, compete with and frequently outperform those on other systems. You'll also have access to a big selection of software for every imaginable work thanks to the expanding number of apps that are offered on the Mac App Store.
Long-Term Benefit
While first appearing more expensive, Mac computers have significant long-term value. Compared to their competitors, Macs retain their worth longer. Due to their superior construction and Apple's consistent software upgrades, which frequently keep older models operating well years after their debut, they also have a tendency to last longer.
Also, you can count on Apple's famous customer service and support, which includes the Genius Bar and AppleCare+ program, to be there for you whenever you need it.
As a result,
It goes without saying that deciding which computer to buy is a very personal choice impacted by your own needs, interests, and budget. The mix of superb design, excellent performance, strong security, premium software, and easy device connectivity is what you get when you buy a Mac, though. These convincing arguments provide a solid foundation for choosing a Mac over other computer kinds.
The greatest computer is the one that meets your demands and improves your digital life, so keep that in mind. Hence, the Mac can be the ideal computer for you if you value a system that offers a straightforward, intuitive user interface, robust security and privacy protections, great build quality, innovative features, and potent programs.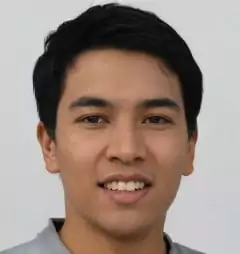 Hi! I'm Eric and I work on the knowledge base at GadgetMates.com.  You can see some of my writings about technology, cellphone repair, and computer repair here.
When I'm not writing about tech I'm playing with my dog or hanging out with my girlfriend.
Shoot me a message at ericchan@gadgetmates.com if you want to see a topic discussed or have a correction on something I've written.