Device
Released
Original iPadOS
Max iPadOS
iPad Pro (gen 7)*
2024*
17
17
iPad (gen 11)*
iPad Air (gen 6)*
iPad Pro 12.9″ (gen 6)
2022
16
iPad Pro 11″ (gen 4)
iPad (gen 10)
iPad Air (gen 5)
15
iPad (gen 9)
2021
iPad mini (gen 6)
iPad Pro 12.9″ (gen 5)
14
iPad Pro 11″ (gen 3)
iPad Air (gen 4)
2020
iPad (gen 8)
iPad Pro 12.9″ (gen 4)
13
iPad Pro 11″ (gen 2)
iPad (gen 7)
2019
iPad Air (gen 3)
12
iPad mini (gen 5)
iPad Pro 12.9″ (gen 3)
2018
iPad Pro 11″ (gen 1)
iPad (gen 6)
11
iPad Pro 12.9″ (gen 2)
2017
10
iPad Pro 10.5″
16
iPad (gen 5)
iPad Pro 9.7″
2016
9
iPad Pro 12.9″ (gen 1)
2015
iPad mini 4
15
iPad mini 3
2014
8
12
iPad Air 2
15
iPad mini 2
2013
7
12
iPad Air (gen 1)
iPad (gen 4)
2012
6
10
iPad mini (gen 1)
9
iPad (gen 3)
5
iPad 2
2011
4
iPad (gen 1)
2010
3
5
*Anticipated release dates. The iPadOS naming convention started in 2019
Apple's iPad has evolved significantly over the years, not only in terms of hardware but also software. With the introduction of iPadOS, Apple's dedicated tablet operating system, users have been keen to find out if their device is compatible. This guide aims to shed light on the intricacies of iPadOS compatibility for various iPad models.
Journey of iPad's Operating System
Before deep-diving into compatibility, it's crucial to understand the evolution of the iPad's operating system.
iPad and iOS: The Early Days
Initially, iPads ran on the same operating system as iPhones – iOS. It tailored user experience and features for mobile devices.
The Advent of iPadOS
In 2019, Apple announced iPadOS as a distinct break from iOS, focusing on enhancing user experience on larger tablet screens.
Determining iPadOS Compatibility for Your iPad
It's essential to stay updated on which iPads can operate on the latest iPadOS to maximize features and security.
iPadOS 17 Compatibility Chart
For an easier overview, here's a compatibility list:
| iPad Model | iPadOS 17 Compatibility |
| --- | --- |
| iPad (6th generation and newer) | Yes |
| iPad Mini (5th generation and newer) | Yes |
| iPad Air (3rd generation and newer) | Yes |
| iPad Pro (2nd generation and newer) | Yes |
Note: This chart represents compatibility as of the last update. Always refer to Apple's official site for the latest information.
Why Some iPads Don't Support Newer iPadOS Versions
Not all iPads can handle the requirements of the latest iPadOS. Older devices may lack the necessary hardware or performance capabilities, leading to Apple's decision to limit compatibility.
FAQs
Is iPadOS distinctly different from iOS?
Yes, while both originate from the same base, iPadOS is optimized for tablet use, introducing features like Split View, enhanced Apple Pencil support, and better multitasking.
How can I upgrade my iPad to the latest iPadOS version?
If your iPad is compatible, navigate to "Settings" > "General" > "Software Update". If an update is available, you'll have the option to download and install.
What if my iPad isn't compatible with the latest iPadOS?
Older iPads that aren't compatible with newer iPadOS versions will still function but won't receive the latest features or security updates.
Will all features of iPadOS be available on all compatible iPads?
Not necessarily. Some advanced features might be reserved for newer iPad models due to hardware requirements.
Conclusion
Understanding iPadOS compatibility is crucial for ensuring that you get the most out of your Apple tablet. By staying informed, you can plan potential upgrades and continue to enjoy a seamless, feature-rich experience on your iPad.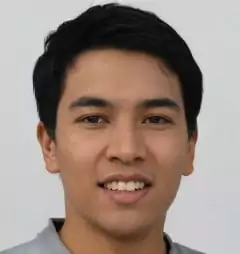 Hi! I'm Eric and I work on the knowledge base at GadgetMates.com.  You can see some of my writings about technology, cellphone repair, and computer repair here.
When I'm not writing about tech I'm playing with my dog or hanging out with my girlfriend.
Shoot me a message at ericchan@gadgetmates.com if you want to see a topic discussed or have a correction on something I've written.