Current speculation is that the GeForce RTX 50 series will launch in Fall of 2025 – but this is subject to change if Nvidia changes the roadmap. nVIDIA has been firing on all cylinders for several generations of video cards now and has a stronghold over the entire market. As the frontrunner in almost everything related to graphics processing – including AI chips, LLM, crypto, and desktop/portable gaming & video processing – they get to call the shots and do things the way they want to do them.
Their dominance looks safe for at least the next few years as competitors AMD (Radeon) and Intel (Ark) don't really have much in their pipeline to present a challenge to nVIDIA. Nobody is anywhere close on performance or technology. So what will the next generation of desktop graphics cards hold in store for us? Well, coming from a company that has continually pushed the boundaries of visual computing we expect those cards to be impressive. The 40 series wowed us when it came out in September 2022 (although that launch wasn't without some hiccups) so the tech community is looking for even more with next-gen GeForce 50 series (RTX 5000 lineup) GPUs.
In the fast-paced world of tech, one question has recently dominated discussions: "When is the RTX 5090 launching?" While the September 2024 date was initially floated around and now we're somewhat firmly expecting a 2025 release – let's look into what the tech community is saying, what we know so far, and what the company has announced.
A Look Back At The GeForce 40 Series (RTX 4000)
In September 2022, Nvidia unveiled its 4000 series GPUs, raising the bar for graphical performance. This lineup included:
GeForce RTX 4060
GeForce RTX 4060 Ti
GeForce RTX 4070
GeForce RTX 4070 Ti
GeForce RTX 4080
GeForce RTX 4090
The GeForce RTX 40 series of Graphics Cards delivers up to 4X Faster performance (vs prior generations) and is powered by 3rd Gen RTX Architecture with NVIDIA DLSS 3. These graphics cards quickly became the standard for all high-performance gaming and desktop processing giving users a huge jump forward in performance, AI-powered graphics, more immersive gaming experiences, and the fastest content creation workflows. As far as 4K gaming was concerned, the flagship model – the RTX 4090 – is everything you could want and more in a card today. The only drawbacks are that the cards in this series can be HUGE – ie- too big for your case kind of huge. They're also very heavy and many models require support brackets. And most important of all – the cards are VERY expensive. Nvidia knows that they dominate the market so they wanted to get paid for that performance with the 40 series.
GeForce Release History
| | | |
| --- | --- | --- |
| Year | Series | Development Time (Years) |
| 1999 | GeForce 256 | – |
| 2000 | GeForce 2 series | 1 |
| 2001 | GeForce 3 series | 1 |
| 2002 | GeForce 4 series | 1 |
| 2003 | GeForce FX series | 1 |
| 2004 | GeForce 6 series | 1 |
| 2005 | GeForce 7 series | 1 |
| 2006 | GeForce 8 series | 1 |
| 2008 | GeForce 9 / 200 series | 2 |
| 2009 | GeForce 100 / 300 series | 1 |
| 2010 | GeForce 400 / 500 series | 1 |
| 2012 | GeForce 600 series | 2 |
| 2013 | GeForce 700 series | 1 |
| 2014 | GeForce 800M / 900 series | 1 |
| 2016 | GeForce 10 series | 2 |
| 2018 | GeForce 20 series | 2 |
| 2019 | GeForce 16 series | 1 |
| 2020 | GeForce 30 series | 1 |
| 2022 | GeForce 40 series | 2 |
| 2025 | GeForce 50 series* | 3 |
*If the GeForce 50 series comes out in 2025 it will be the first time nVidia has taken 3 years to come out with a major release.
When Does The GeForce 50 Series Come Out?
Initial speculation was the 50 series (5000 lineup of cards) would be released in Fall of 2024. But slightly slower than expected sales out of the gate for the 40 series, tech/software development pushbacks, and a series of unexpected (unfortunate?) events surrounding mining, card prices, and inventory availability have moved this date into 2025.
The current thinking is that the GeForce 50 series will launch in Fall of 2025. This makes a lot more sense as public appetite for a new graphics card launch just won't be there by mid 2024. There really isn't a single game pushing the envelope past what the 40 series offers anyway so this makes sense for all stakeholders.
What Cards Will The GeForce RTX 50 Lineup Include?
So what cards will be coming out when Nvidia's 5000 series of GPUs launch? The expected lineup for this series includes:
GeForce RTX 5060 | Expected Release Fall 2025
GeForce RTX 5060 Ti | Expected Release Fall 2025
GeForce RTX 5070 | Expected Release Fall 2025
GeForce RTX 5070 Ti | Expected Release Fall 2025
GeForce RTX 5080 | Expected Release Fall 2025
GeForce RTX 5090 | Expected Release Fall 2025
What to Expect From The RTX 50 Lineup?
Expect a lot. If the 2025 date holds true, that will be a 3 year gap between card releases (which would be a first to Nvidia and would likely mean something historic). While specific features and specifications remain under wraps, given Nvidia's track record, the following can be anticipated:
TSMC 3nm Technology: The GeForce RTX 5000 series will harness TSMC's 3nm process, bolstering memory bandwidth and amplifying performance. Evolution in the Tensor and RT cores is also on the horizon, in line with Nvidia's consistent advancement in technology with every GPU series.
Improved AI Integrations: Advanced deep learning super sampling (DLSS) and other AI-driven features are expected to be more efficient, aiding in smoother gameplay and better image rendering.
Modified Die Configurations: The RTX 5000 series (especially the GeForce RTX 5070/5060) will see variations in die configurations, potentially reshuffling performance dynamics across the product range.
512-bit Memory and Bandwidth: Expectations point toward faster memory technologies and increased bandwidth, vital for handling high-resolution textures and data-heavy tasks. Expect a 512-bit memory interface for the GeForce RTX 5090 model, a leap from the existing 384-bit in the RTX 4090.
8K Gaming: By 2025 it's expected that standard resolutions will take another leap forward to 8K and this will become a reality in gaming and video processing.
New Size & Weight: The 4000 series was bulky and heavy (especially the 4090) and this caused a lot of users problems. We expect nVIDIA to either address this with the cooling technology they go with in the 5000 series or at worst leave things the way they are. While anything is possible, if nVIDIA goes even bigger (physically) with the 5000 series it's going to definitely cause problems.
GDDR7: 1.5TBps of bandwidth, a 40 percent increase compared to the 1.1TBps GDDR6 chips
Various leaks also suggest that the RTX 5090 might be powered by an impressive 24,576 CUDA cores. This marks a significant leap from the 4090 and its maximum CUDA cores of 16,384. More cores means more performance when done properly.
As mentioned previously the RTX 5090 will also boast a 512-bit memory bus and if the technology is on schedule, should launch with GDDR7 video memory and clock speeds close to 3GHz. Again, revolutionary expectations are put on this card because of the added year in the development cycle. If everything does hold true, the 50 series of cards could be one of the most memorable leaps in performance and adoption we've ever seen.
How Much Faster Will The 5090 Be?
The Nvidia RTX 5090 is being rumored to outpace the RTX 4090 by a staggering 70%. With such a significant performance leap, it's possible that nVIDIA labels it the new Titan RTX and pushes the price way higher. The 4090 on today's standards is already leaps and bounds ahead of almost anything you could throw at it – now imagine a 70% boost in performance! That's somewhat hard to fathom.
How will the 5090 get there? There will be a substantial increase in CUDA cores, enhanced clock speeds, and an expanded memory bandwidth. All of that coupled together in a single card will make it the fastest consumer level card ever released. With 192 streaming multiprocessors, 24,576 CUDA cores, 192 ray tracing cores, and 768 tensor cores – if these figures hold true, the RTX 5090 is set to be a game-changer.
GeForce 4090 vs. GeForce 5090 Side By Side
| Spec | RTX 4090 | RTX 5090 |
| --- | --- | --- |
| Manufacturing Process | 4nm | 3nm |
| Die | AD102 | GB202 |
| Streaming Multiprocessors | 128 | 192 |
| CUDA Cores | 16,384 | 24,576 |
| Ray Tracing Cores | 128 | 192 |
| Tensor Cores | 512 | 768 |
| Boost Clock | 2.5 GHz | 2.9 GHz |
| L2 Cache | 72MB | 128MB |
| TGP/min PSU (watts) | 450W/850W | 450W? / 850W? |
| Memory Type | GDDR6X | GDDR7 |
| Memory Bandwidth | 1,008 GB/s | 1.532 TB/s |
Performance Metrics: RTX 5090 vs. RTX 4090 The RTX 5090 is speculated to have a memory bandwidth of 1,532 GB/s, marking a 50% jump from the RTX 4090. Additionally, its L2 cache might see a boost to 128MB, a significant rise from the RTX 4090's 72MB. With a potential 15% increase in clock speeds, the RTX 5090 could reach a boost clock rate of 2.9 GHz.
Why Such a Powerhouse? The RTX 4090, despite being a top-tier GPU, caters to a niche market. Its performance exceeds the needs of the average consumer, making the RTX 5090's anticipated capabilities even more perplexing. However, it's essential to approach these speculations with caution, as the final product may differ.
Target Audience: Gamers or Professionals? The RTX 4090, while being a 4K graphics marvel, caters to a limited audience given its price point. If the RTX 5090's performance is indeed almost double, its price tag will likely be hefty. This positions the RTX 5090 as a successor to the Nvidia Titan RTX, a card designed for creative professionals rather than gamers.
How Much Will The 50 Series Cost
Assuming nVIDIA sticks to their philosophy of increasing prices generation after generation, we would expect the 5090 to launch at $1,699. The 3090 was $1,499 at launch and the 4090 launched at $1,599, so seeing the next progression on that chart puts us at around $1700! That's a lot for a graphics card so it better deliver something amazing. External cost pressures in the supply chain could actually make the price even higher than that this time around (especially from TSMC) so a leap closer to $2000 might not be out of the realm of possibility. People have been really pushing back on perceived "price gouging" with video cards and pressure from mobile phones / console gaming might dampen any increase that is too high. Maybe settling at $1,699 makes all sides happy.
At the low end of the chain expect a price for the 4060 around $299 – $399, which is much more reasonable. The 3060 launched at $329 and the 4060 was actually less expensive with an MSRP of $299. We don't think nVIDIA will cut the price any further when the 5060 comes out so $299 – $399 seems like the range they want to be in.
And as always with new graphics cards, release doesn't mean accessibility. Demand on these cards can usually be pretty intense and availability could be scarce. Even if Nvidia announces a 2025 release, the odds of having the graphics card in your rig on launch date could be low unless you have connections or are ready to shell out a premium.
Benchmark Data For The 5000 Series Cards
Most benchmark data will leak out slowly as the launch date gets closer – it's likely the final configuration of the 5000 series hasn't even been solidified just yet – but rumors say that given the 3-year development cycle and the fact that AI technology and processing has really taken off at nVIDIA we could see a 70%+ performance lift when comparing equivalent models across the 40 and 50 lines.
Beyond raw performance, Nvidia's tryst with AI could redefine gaming experiences. With innovations in Nvidia DLSS 3, Super Resolution, and Frame Generation, the RTX 5000 series might introduce exclusive features that set new industry benchmarks.
Conclusion
The release of Nvidia's 5000 series GPUs in 2025 is eagerly awaited by the global tech community. Given the advancements made with the 4000 series, expectations are high. While we await the official details, it's safe to assume that the 5000 series will once again redefine graphical computing boundaries, further cementing Nvidia's legacy in the industry.
The RTX 50 series promises groundbreaking innovations and performance metrics. While the industry remains abuzz with these speculations, it's always important to take a step back and realize that some of these things will not make it into the line. Always approach a leak with a grain of salt – especially when something is coming out way into the future. The evolving nature of technology can pivot plans and project trajectories.
People have high expectations for nVIDIA but it's easy to see how they can miss on some of them as they have put so many resources and focus on being the leader in enterprise AI processing. Maybe releasing a new line of desktop graphics cards (their old bread & butter) isn't as important to the company as it once was? It's not like the competition is putting up a great fight.
This upward trajectory in Nvidia's GPU pricing also raises a lot of questions. Who cares if the technology is great if nobody can afford it. With high-performance GPUs like the RTX 4090 pushing past $2K at launch on retailer sites, how much will the RTX 5090 go for? If the only people that will be able to afford the 5090 are the ultra-rich, what's the point of releasing a card with those specifications?
Lastly, there's the question of "how much more power do gamers truly need?" This is always one of those questions that may make an author look stupid in hindsight but when taken in the context of games that are currently released and expected to be released, we may need some revoluationary development from the gaming industry to justify what's expected from the new cards.
The Nvidia GeForce RTX 5090, with its rumored specs, promises to be a game-changer in the graphics card universe. While it may be a while before its official unveiling, the early hints suggest a GPU that's not just about meeting gaming requirements but redefining them. As always, the blend of performance and price will dictate its success in the market, and only time will reveal the full story. If it lives up to the rumors, the 5090 will redefine performance standards. However, its target audience remains a topic of debate. While it may bear the RTX 5090 name, its capabilities and potential price point align it more with the Titan RTX. Only time will reveal Nvidia's strategy and the true potential of this anticipated GPU.
While the RTX 5090's release remains a hot topic, tech enthusiasts must weigh their options. If you're content with waiting, the potential benefits of newer technology might be worth the patience. But if immediate needs dictate, there are plenty of powerful graphics cards currently available.
Frequently Asked Questions
Will the 5000 series GPUs be compatible with current motherboards?

While exact compatibility details are yet to be disclosed, Nvidia typically ensures a broad range of motherboard compatibility for its GPUs.

How will the 5000 series compare price-wise to the 4000 series at launch?

Pricing will depend on multiple factors, including technological advancements and market demand. Historical trends show a competitive pricing strategy by Nvidia, but trending up. We expect the lineup to be mostly more expensive card for card.

Should I upgrade from the 4000 series to the 5000 series immediately upon release?

The decision to upgrade depends on individual requirements. If you're seeking improved performance or specific features the 5000 series offers, an upgrade might be beneficial. If cost is a factor for you, though, that will have to be announced by nVIDIA before you can make that decisions.

Will the 5000 series support Virtual Reality (VR) and Augmented Reality (AR)?

Given Nvidia's consistent support for VR and AR in its previous GPUs, it's expected that the 5000 series will continue this trend. Apple will be making a huge push into VR and Meta might have 1 or 2 new releases by the time the 50 series comes out. This card cycle could be a very exciting time for VR gaming.

How does Nvidia's anticipated 5000 series stack up against competitors?

While comparisons will become clearer closer to the release, Nvidia, with its history of innovative launches, is expected to remain a dominant player in the GPU market.

When will the GeForce RTX 5090 come out?

The RTX 5090 is expected to be released with the rest of the 50 series lineup in Fall 2025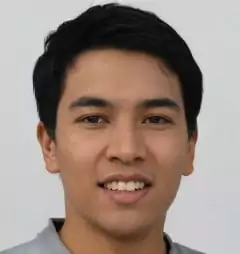 Hi! I'm Eric and I work on the knowledge base at GadgetMates.com.  You can see some of my writings about technology, cellphone repair, and computer repair here.
When I'm not writing about tech I'm playing with my dog or hanging out with my girlfriend.
Shoot me a message at ericchan@gadgetmates.com if you want to see a topic discussed or have a correction on something I've written.