Connecting your devices to your display screen is an essential part of your multimedia experience. But with several types of video ports available, it's easy to get confused. This article will explain the difference between DVI, VGA, HDMI, and DisplayPort, and help you decide which one is right for your needs.
What are Video Ports?
Video ports are connectors on your device that transmit video signals from your device to your display screen, such as a monitor or TV. They vary in shape, size, and functionality.
The Importance of Video Ports
The type of video port you use can greatly affect the quality of your video output. It determines the maximum resolution, refresh rate, and color depth your display can provide.
Types of Video Ports
Let's break down the four most common types of video ports.
Digital Visual Interface (DVI)
DVI is an older type of video port that is commonly found on desktop computers and monitors. It provides a high-quality digital signal but doesn't carry audio signals. DVI comes in various formats, such as DVI-D (digital only), DVI-A (analog only), and DVI-I (digital and analog).
Video Graphics Array (VGA)
VGA is one of the oldest types of video ports. It uses an analog signal and is often found on older PCs and monitors. VGA supports lower resolutions and does not carry audio signals.
High-Definition Multimedia Interface (HDMI)
HDMI is a popular choice for most modern devices. It supports high-resolution video and also carries audio signals. It's commonly used on TVs, laptops, and gaming consoles. There are various types of HDMI, each offering different capabilities in terms of resolution and refresh rate.
DisplayPort
DisplayPort, like HDMI, carries both video and audio signals. It supports high resolutions and refresh rates, making it a popular choice for high-end monitors and gaming setups. DisplayPort comes in standard and mini sizes.
Comparing Video Ports
Each video port has its advantages and disadvantages. Here are some key considerations:
Video Quality
HDMI and DisplayPort provide the highest video quality due to their ability to carry digital signals. DVI also carries digital signals, but it doesn't support as high a resolution as HDMI or DisplayPort. VGA provides the lowest video quality of the four.
Audio Transmission
HDMI and DisplayPort carry both video and audio signals, while DVI and VGA only carry video signals.
Compatibility
VGA and DVI are more commonly found on older devices, while HDMI and DisplayPort are found on most modern devices.
Maximum Refresh Rates and Resolution
DisplayPort generally supports the highest resolution and refresh rates, followed by HDMI, DVI, and then VGA.
Choosing the Right Video Port for Your Needs
Your choice will depend on your devices and your needs. If you need high resolution and audio transmission, HDMI or DisplayPort will be your best options. If your devices are older, DVI or VGA may be the only options available.
Future of Video Ports
As technology advances, newer versions of HDMI and DisplayPort are being developed that support even higher resolutions, refresh rates, and enhanced features.
Common Issues with Video Ports and Troubleshooting
Sometimes, you might experience problems with video ports, such as no signal, poor quality signal, or physical damage to the port. In such cases, you might need to check your cables, try a different port, or seek professional help.
Conclusion
Choosing the right video port can make a significant difference to your multimedia experience. By understanding the different types of video ports and their capabilities, you can make an informed decision and get the most out of your devices.
FAQs
What are the different types of video ports?

The most common types are DVI, VGA, HDMI, and DisplayPort.

Which video port provides the highest quality?

HDMI and DisplayPort generally provide the highest video quality.

Which video port should I use for my devices?

It depends on the ports available on your devices and your specific needs in terms of video quality, audio transmission, and compatibility.

Can I use different video ports at the same time?

Yes, if your device has multiple video ports, you can use them simultaneously. However, the quality of the output will depend on the capabilities of each port.

What should I do if my video port isn't working?

Try checking your cables, using a different port, or seeking professional help.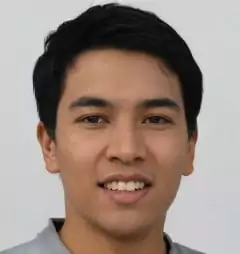 Hi! I'm Eric and I work on the knowledge base at GadgetMates.com.  You can see some of my writings about technology, cellphone repair, and computer repair here.
When I'm not writing about tech I'm playing with my dog or hanging out with my girlfriend.
Shoot me a message at ericchan@gadgetmates.com if you want to see a topic discussed or have a correction on something I've written.