Once upon a tech era, HTC introduced the ChaCha – a unique smartphone that blended contemporary design with innovative features. Aimed at the social media-savvy generation, the HTC ChaCha stood out, leaving an indelible mark on the phone industry.
HTC: A Glimpse into the Brand's Legacy
The Early Days
HTC, a Taiwanese company, embarked on its tech journey in 1997. From its initial focus on laptops, the company ventured into the mobile phone space, producing a series of groundbreaking devices.
Key Milestones
Over the years, HTC emerged as a pioneer, introducing features and designs that pushed the boundaries of what smartphones could do. The ChaCha was a testament to this legacy.
Design and Aesthetics of the HTC ChaCha
Physical Features
Compact and stylish, the HTC ChaCha was a fusion of touch and type. With a 2.6-inch touchscreen atop a full QWERTY keyboard, it struck a balance between tactile typing and touch functionalities.
Ergonomics
Built for comfort, its curved design ensured it nestled perfectly in the palm, while the strategically placed buttons ensured seamless navigation.
Key Features of the HTC ChaCha
Technical Specifications
Powered by an 800MHz processor and 512MB RAM, the ChaCha ran on Android 2.3 Gingerbread. With a 5MP rear camera, it ensured memories were captured with clarity.
Software
HTC's signature Sense UI adorned the ChaCha, providing users with an intuitive and customizable experience.
Unique Selling Points: The HTC ChaCha
The HTC ChaCha wasn't just another smartphone. Its dedicated Facebook button, aimed at enhancing social media interactions, set it apart, making sharing and posting a breezy affair.
The HTC ChaCha and Social Media Integration
The Facebook Button
This was the ChaCha's crown jewel. A press allowed instant sharing, while a long press checked one into locations. It illuminated every time there was content worth sharing.
Social Media Apps
Pre-installed Facebook and other social apps ensured users stayed connected, making the ChaCha a social butterfly's dream phone.
User Reception and Reviews
Sales Numbers
The ChaCha enjoyed moderate success. Its unique features attracted a niche audience, especially among young adults and teens.
Customer Feedback
Many lauded its compact design and Facebook integration. However, some felt the screen size was a tad restrictive.
Competitors and Market Scenario
Rivals of the ChaCha
In a competitive market, the ChaCha squared off against phones like the BlackBerry Curve and Nokia E6, both of which offered physical keyboards.
Market Trends
At the ChaCha's peak, the market was shifting towards larger touchscreens. This posed challenges but also carved a niche for the ChaCha among physical keyboard enthusiasts.
The Legacy of HTC ChaCha
Impact on Future HTC Phones
The ChaCha influenced subsequent HTC models, which continued to prioritize user experience and innovative features.
Industry Influence
Though physical keyboards gradually faded, the ChaCha reminded the industry of the importance of catering to varied user preferences.
The Downfall and Discontinuation
As touchscreens grew in popularity, physical keyboards became rarer. The ChaCha, while iconic, eventually faced the sunset as HTC's focus shifted to all-touch models.
Nostalgia: The HTC ChaCha Today
Today, the ChaCha occupies a special place in tech history. For many, it's a reminder of simpler times, when typing was tactile, and phones fit snugly in pockets.
---
FAQs
What made the HTC ChaCha unique?
Its blend of touchscreen and QWERTY keyboard, paired with a dedicated Facebook button, made it stand out.
Was the HTC ChaCha's Facebook button customizable?
Initially, it was solely for Facebook. However, subsequent updates allowed some level of customization.
Which operating system did the ChaCha run on?
It ran on Android 2.3 Gingerbread, adorned by HTC's Sense UI.
Why was the HTC ChaCha discontinued?
With the market shifting towards larger touchscreens and phablets, demand for compact QWERTY phones like the ChaCha waned.
How did the HTC ChaCha influence subsequent smartphones?
Its emphasis on social media integration and user-centric design influenced many subsequent models, both within and outside HTC.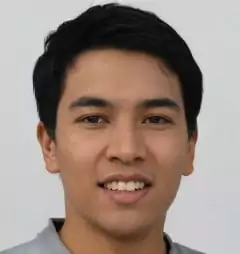 Hi! I'm Eric and I work on the knowledge base at GadgetMates.com.  You can see some of my writings about technology, cellphone repair, and computer repair here.
When I'm not writing about tech I'm playing with my dog or hanging out with my girlfriend.
Shoot me a message at ericchan@gadgetmates.com if you want to see a topic discussed or have a correction on something I've written.