In the gaming universe, the visual experience is crucial. The best gaming monitors of 2024 promise breathtaking displays, unparalleled clarity, and responsive experiences, enhancing every gaming session. Below, we explore the leading models that stand out in the gaming monitor market, catering to diverse gaming needs and preferences.
Thinking of buying a gaming monitor? There is a significant difference between gaming monitors and regular PC monitors, with numerous brands, models, sizes, and types of resolutions available specifically for gaming. Here's a roundup of the best gaming monitors available in 2024 according to customer evaluations and sales.
Top 10 List Of Gaming Monitors For 2024
| | | | | | | | |
| --- | --- | --- | --- | --- | --- | --- | --- |
| Rank | Name | Screen Size | Resolution | Refresh Rate | Response Time (G2G) | Panel Type | Aspect Ratio |
| 1 | Samsung Odyssey G7 | 27.0″ | 2560 x 1440 | 240 Hz | 1 ms | VA | 16:09 |
| 2 | Samsung Odyssey G9 Neo S49AG952N | 49.0″ | 5120 x 1440 | 240 Hz | 1 ms | VA | 32:09 |
| 3 | LG 27GR95QE-B | 26.5″ | 2560 x 1440 | 240 Hz | 0.03 ms | OLED | 16:09 |
| 4 | Alienware AW2524H | 24.5″ | 1920 x 1080 | 500 Hz | 0.5 ms | IPS | 16:09 |
| 5 | Samsung Odyssey Neo G8 LS32BG852NNXGO | 32.0″ | 3840 x 2160 | 240 Hz | 1 ms | VA | 16:09 |
| 6 | Asus ROG Swift 360Hz PG27AQN | 27.0″ | 2560 x 1440 | 360 Hz | 1 ms | IPS | 16:09 |
| 7 | Asus TUF Gaming VG279QM | 27.0″ | 1920 x 1080 | 280 Hz | 1 ms | IPS | 16:09 |
| 8 | Corsair XENEON FLEX 45WQHD240 | 45.0″ | 3440 x 1440 | 240 Hz | 0.03 ms | OLED | 21:09 |
| 9 | Samsung Odyssey G9 | 49.0″ | 5120 x 1440 | 240 Hz | 1 ms | VA | 32:09 |
| 10 | LG 45GR95QE-B | 44.5″ | 3440 x 1440 | 240 Hz | 0.03 ms | OLED | 21:09 |
The Winner: Samsung Odyssey G7
SAMSUNG Odyssey G7 Series 27-Inch WQHD (2560×1440) Gaming Monitor, 240Hz, Curved, 1ms, HDMI, G-Sync, FreeSync Premium Pro. The ultimate 1440p monitor for high-fps gaming. Built solid, vibrant colors, and performs flawlessly. How could it be better? Maybe the only thing that can improve it (for the price) would be if it was larger (some people think the 27″ screen isn't quite big enough). If your priority is high-fps gaming at 1440p, then it's a definitive YES. This monitor will deliver an amazing gaming experience that won't skip a beat after years and years of rigorous use. If your focus is primarily gaming, there are very few options that would be better.
UNMATCHED IMMERSION: Get your head in the game with Odyssey's 1000R panel, which matches the curvature of the human eye for maximum immersion and minimal eye strain
WQHD RESOLUTION: Make your gaming world, more lifelike than ever before. Packing in 1. 7 times the pixel density of Full HD, WQHD resolution boasts incredibly detailed, pin-sharp images. Experience a fuller view with more space to take in all the action
NVIDIA G-SYNC & FREESYNC: Dropping frames means dropping chances to put your enemy in the dirt. With G-SYNC and FreeSync Premium Pro support, Odyssey matches every frame from your graphics card, so you're never caught short from moment to moment
RAPID 240hz REFRESH RATE: Topping leaderboards never looked or felt so smooth. With Odyssey's rapid 240hz refresh rate, you have up to four times as many frames displayed on screen every second compared to a traditional screen
RAPID 240hz REFRESH RATE: Topping leaderboards never looked or felt so smooth. With Odyssey's rapid 240hz refresh rate, you have up to four times as many frames displayed on screen every second compared to a traditional screen
Highlights:
High FPS Gaming: The 240Hz refresh rate is a gamer's delight, especially for titles like Valorant, CS, and Fortnite. I've not encountered issues like ghosting, screen tearing, or motion blur.
Stunning Colors: The vibrant colors are perfect for the occasional creative work I do. The plethora of customization options means you can tweak the display to your exact liking.
Robust Build: It's built like a tank, both the monitor and its stand. Plus, the integrated cable management system is neat and handy. And I was fortunate to get a flawless piece without defects like scanlines or dead pixels.
Rating: ⭐⭐⭐⭐⭐ 5/5 Stars
Runner Up: Samsung Odyssey G9 Neo S49AG952N
For the gamer that has it all – how does a $1300-$1500+ monitor sound? The SAMSUNG 49″ Odyssey Neo G9 G95NA Gaming Monitor, 4K UHD Mini LED Display, Curved Screen, 240Hz, 1ms, G-Sync and FreeSync Premium Pro is the Mona Lisa of monitors. Customize it in every way with the height adjustment, pivot adjustment, swivel adjustment, tilt Adjustment, and curved bezel conforming to your exact needs. This monitor is a true technical marvel, with a few quirks that you'll have to consider. First of all it's 49 inches so make sure you have the space for such a large screen. You're getting a 240Hz refresh rate across an impressive display creating an immersive gaming experience, particularly for simulation games. When you pair this monitor with a high-end graphics card it will be pure bliss – but you're going to need a high end card. This screen is not only popular with gaming buffs but also ideally suited for multitasking, consolidating your workflow into a singular, efficient space.
Get Your Head in the Game: The Samsung 49 inch Odyssey Neo G9 gaming computer monitor matches the curve of the human eye for maximum immersion and minimal eye strain; With the screen space of dual 27" panels, gamers can take command on the battlefield..USB Ports : 2. HDMI Version : 2.1. Operation Temperature : 10 ~ 40 ℃.
NVIDIA G-Sync and AMD FreeSync Premium Pro Support: Dropping frames means dropping chances to top the leaderboards; Match every frame from your graphics card, so you're never caught short
Next-Level Performance: With its rapid 240hz refresh rate, you have up to 4x as many frames displayed on screen every second compared to a traditional screen; 1ms response time assures that you're receiving info as fast as technologically possible
Pixel Perfect Visuals: Samsung Mini LED Quantum Matrix technology provides a huge increase in screen dimming zones, from 10 to 2,048, and up to 4x the luminance compared to a traditional panel, giving you deeper blacks, brighter whites, and a pixel perfect visual experience
Adjustable Positioning: Customize your Odyssey monitor's position with Swivel, Tilt and Height Adjustment, or mount it with industry standard VESA mounting capabilities
Highlights:
Perfect For Simulation Games: The wide and vivid display breathes life into games, creating an environment that is enveloping and intense.
FPS/Open World Games: The visual components in games like Cyberpunk and Borderlands 3 are vibrant, with clear contrasts and crisp detail, echoing the exhilaration of first-time VR experiences without the associated discomforts.
Productivity: With this screen you eliminate the need for a dual or triple monitor setup – and all the issues associated with that. Optimization is key though so use Windows Power Tools for efficient window management and a tailored workspace.
Rating: ⭐⭐⭐⭐⭐ 5/5 Stars
What To Look For In Gaming Monitors
1. Pursuit of Clarity: Resolution and Detail
The 2024 gaming monitors break boundaries with resolutions reaching 4K and beyond, delivering crystal clear images and intricate details, immersing gamers into the virtual worlds they explore.
2. Revolutionary Refresh Rates
High refresh rates are a common denominator among the best gaming monitors, ensuring smooth transitions and reducing motion blur. The 2024 models push these rates even further, optimizing gameplay for fast-paced genres.
3. Adaptive Sync Technology
The integration of advanced adaptive sync technology in the leading monitors prevents screen tearing and stuttering, providing a seamless and fluid gaming experience regardless of the game's demands.
4. Diverse Panel Technologies
Whether it's IPS, TN, or OLED, the 2024 gaming monitors offer varied panel technologies to suit different gaming and aesthetic preferences, balancing color accuracy, response times, and viewing angles.
5. RGB Lighting and Aesthetics
Beyond performance, the top gaming monitors flaunt striking designs and customizable RGB lighting, allowing gamers to personalize their setups and create ambient gaming environments.
6. Versatile Connectivity Options
Equipped with multiple ports and connectivity options, the best gaming monitors ensure compatibility with a range of devices and peripherals, offering flexibility to gamers in configuring their gaming stations.
7. Expansive and UltraWide Displays
The elite gaming monitors of 2024 offer expansive and ultrawide displays, providing ample screen real estate for immersive gameplay and multitasking, elevating the gaming experience to new heights.
8. Immersive Curvature and Viewing Experience
Curved monitors dominate the market, enveloping gamers in their favorite worlds and enhancing spatial perception and immersion, making every gaming session a memorable adventure.
9. Eye Comfort and Reduced Strain
Prioritizing gamers' health, the leading monitors feature technologies reducing eye strain and fatigue, such as low blue light and flicker-free technologies, allowing for extended gaming marathons.
10. User-Friendly Interfaces and Customization
The gaming monitors of 2024 boast intuitive interfaces and offer extensive customization options, empowering gamers to tweak display settings and preferences to their liking, optimizing the visual experience.
Top Brands:
Acer
Asus
Dell / Alienware
LG
Samsung
BenQ
HP
Iiyama
Gaming Monitor Benefits:
Purchasing a gaming monitor can provide a range of benefits including greater image depth, improved visual effects, high-quality resolution, and durability, all of which contribute to a more realistic and immersive gaming experience. The main advantages are:
Enhanced Gaming Experience
High Resolution and Quality
Durable
Available in Different Models, Brands, and Sizes
Affordable Prices
Curved Gaming Monitors:
Curved gaming monitors offer peripheral vision, enhancing the gaming experience by providing a more extensive screen area, allowing two users to play at the same time without needing a second monitor. They are ideal for those looking to be teleported to another world bordering on the real one.
Conclusion
The best gaming monitors of 2024 amalgamate cutting-edge technology, striking aesthetics, and user-centric features, setting new standards in visual excellence and immersive gaming experiences. Whether you are a casual gamer or a professional esports player, the diverse range of top-tier gaming monitors available in 2024 caters to all needs and preferences, promising unparalleled gameplay and breathtaking visuals, and redefining the way we experience games.
Whether you're a casual or a hardcore gamer, investing in a good gaming monitor can significantly enhance your gaming experience. When purchasing, consider factors like resolution, response time, and whether you prefer a curved monitor for a more immersive experience. Brands like Asus, Samsung, Dell, and LG offer a range of high-quality gaming monitors to suit various preferences and budgets.
FAQs
Do higher refresh rates significantly impact the gaming experience? Yes, higher refresh rates result in smoother motion and transitions, which is particularly advantageous in fast-paced games, enhancing responsiveness and gameplay experience.
Is a curved monitor better for gaming? Curved monitors can enhance immersion and reduce eye strain by conforming to human field of view, making them a popular choice among gamers, especially for single-player and immersive games.
Can gaming monitors be used for professional work and content creation? Absolutely, many gaming monitors with high resolution, color accuracy, and extensive connectivity options are suitable for professional work, including content creation and multimedia projects.
Are ultrawide monitors worth the investment for gaming? Ultrawide monitors offer extended screen space and enhanced immersion, making them a worthwhile investment for gamers looking for a more encompassing view and immersive gaming experience.
Is it essential to have adaptive sync technology in a gaming monitor? While not essential, adaptive sync technology significantly improves the gaming experience by eliminating screen tearing and stuttering, providing smooth and visually pleasing gameplay.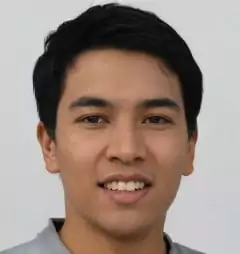 Hi! I'm Eric and I work on the knowledge base at GadgetMates.com.  You can see some of my writings about technology, cellphone repair, and computer repair here.
When I'm not writing about tech I'm playing with my dog or hanging out with my girlfriend.
Shoot me a message at ericchan@gadgetmates.com if you want to see a topic discussed or have a correction on something I've written.