iPhone users are always looking for the latest and greatest accessories to enhance their devices. In recent years, there have been a number of new and innovative trends in smartphone accessories, and iPhone users are at the forefront of this movement.
With the constant evolution of technology, iPhone users have a plethora of accessory options to enhance their experience. In 2024, the trends in iPhone accessories focus on both functionality and style, with a range of products designed to improve convenience, protection, and usage of the device.
Essential Accessories for New iPhone Models
1. USB-C Charging
With the introduction of iPhone 15, USB-C charging has become a necessity. Users should invest in quality USB-C cables to ensure compatibility and efficient charging​​.
2. MagSafe Technology
MagSafe accessories have gained popularity due to their convenience. Products like MagSafe chargers, battery packs, and car mounts provide a seamless experience​​. MagSafe is a magnetic wireless charging system that was introduced by Apple in 2020. MagSafe accessories are designed to snap onto the back of an iPhone, making it easy to charge and attach other accessories.
MagSafe accessories have become increasingly popular in recent months, and there are now a wide variety of MagSafe cases, chargers, wallets, and other accessories available. MagSafe is a convenient and versatile system that makes it easy to personalize your iPhone and get the most out of your device.
Top Picks for iPhone Accessories in 2024
3. Apple AirTag: Best Tracker
AirTags have become a must-have for iPhone users. They use ultra-precise GPS locating to track items like keys and wallets, with a battery life of about a year and IP67 resistance​​.
4. OtterBox Amplify Glass Glare Guard: Best Screen Protector
This screen protector is recommended for its resistance to fingerprints, glare, and impacts, making it a perfect shield for iPhone's display​​.
5. Apple Lightning to Digital AV Adapter: Best HDMI Adapter
Ideal for travelers, this adapter allows streaming to high-definition TVs or monitors. It's Apple MFi-certified and supports up to 1080p resolution​​.
6. Pitaka MagSafe Car Mount: Best Car Mount
This 15W wireless charging pad, compatible with iPhone models 12 to 15, offers fast charging and strong magnetic attachment​​.
7. Dango S1 STEALTH PHONE POCKET + MT03 BUNDLE: Best Multi-Tool
This unique accessory combines a phone wallet case with a multi-functional tool, offering practicality and durability​​.
8. Bellroy Mod Phone Case + Wallet: Best Wallet Case
A combination of style and functionality, this MagSafe-compatible case offers space for cards and is crafted from eco-tanned leather​​.
9. Sandmarc iPhone Tripod: Best Tripod
For photography enthusiasts, this tripod enhances the iPhone's camera capabilities with its adjustable frame and ball-head mount​​.
10. Backbone One for iPhone: Best Controller
For gamers, the Backbone One controller, compatible with almost every iPhone model, offers a smooth gaming experience with a low latency connection​​.
11. Pivo Pod: Best Video Recorder
This motorized 360-degree tripod is perfect for 3D tours, presentations, and live streaming, featuring auto-tracking and various presentation modes​​.
12. GroveMade Wood MagSafe Stand: Best Stand
Designed for the MagSafe system, this stand is made from hand-sanded walnut and is ideal for both charging and display purposes​​.
13. Courant Catch:3 Classic: Best Valet Tray
An elegant accessory that doubles as a wireless charger for iPhones, Apple Watches, and AirPods, made of premium Italian leather​​.
14. Apple AirPods Pro (2nd generation): Best Earbuds
These earbuds set the standard in the premium wireless earbud market, offering features like spatial audio, active noise cancellation, and water-resistance​​.
15. Wireless Charging
Wireless charging is another popular trend in smartphone accessories. Wireless charging pads make it easy to charge your iPhone without having to plug it in. Simply place your iPhone on the pad and it will start charging automatically.
Wireless charging pads are available in a variety of styles and sizes. There are also wireless charging car mounts and other accessories that make it easy to charge your iPhone on the go.
16. Smartwatches and Fitness Trackers
Smartwatches and fitness trackers like the Apple Watch are becoming increasingly popular among iPhone users. Smartwatches can be used to make and receive calls, send and receive texts, get notifications, and track your fitness activities. Fitness trackers can be used to track your steps, calories burned, and other fitness data.
There are a number of different smartwatches and fitness trackers available, so you can find one that fits your needs and budget.
17. Noise-Cancelling Headphones
Noise-canceling headphones are a great way to block out the noise around you and focus on your music or podcasts. Noise-canceling headphones are available in a variety of styles, including over-ear, on-ear, and in-ear headphones.
Noise-canceling headphones are a great way to improve your audio experience and enjoy your music or podcasts in peace.
18. Portable Power Banks
Portable power banks are a great way to keep your iPhone charged on the go. Power banks come in a variety of capacities, so you can find one that fits your needs.
Portable power banks are a great way to avoid running out of battery power when you need your iPhone the most.
What to Look for in iPhone Accessories
When selecting accessories, compatibility with your iPhone model is paramount. Additionally, as wireless charging gains popularity, choosing accessories that support this technology can enhance convenience​​.
Additional Tips
When choosing smartphone accessories, be sure to consider your needs and budget.
Read reviews of different accessories before you buy them.
Buy accessories from reputable companies.
Take care of your accessories so that they last.
Conclusion
The latest trends in iPhone accessories offer a mix of practicality and innovation, catering to diverse needs from protection to entertainment. Investing in quality accessories can significantly enhance the iPhone user experience.
These are just a few of the latest trends in smartphone accessories for iPhone users. There are many other great accessories available, so be sure to explore and find the ones that are right for you.
By following these tips, you can find the perfect smartphone accessories for your iPhone and make the most of your device.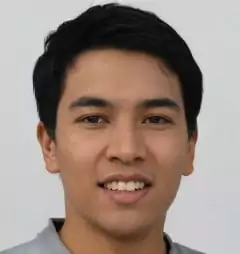 Hi! I'm Eric and I work on the knowledge base at GadgetMates.com.  You can see some of my writings about technology, cellphone repair, and computer repair here.
When I'm not writing about tech I'm playing with my dog or hanging out with my girlfriend.
Shoot me a message at ericchan@gadgetmates.com if you want to see a topic discussed or have a correction on something I've written.