Maximize Your Business Potential with Comprehensive Tech Support in Las Vegas
In the bustling Las Vegas Valley, businesses are presented with a multitude of options when it comes to their technology and infrastructure tech support. Traditionally, this process involves reaching out to multiple companies—a wiring company, a hardware provider, a software vendor, and sometimes even a system integrator. However, GadgetMates offers a one-stop solution for all your tech support requirements. As a locally owned technology repair company based in Southern Nevada, GadgetMates provides a comprehensive range of services to businesses in Las Vegas, catering to both locally owned enterprises and branches of larger organizations.
Streamlined Tech Support: Making Your Business Operations Seamless
With a single phone call to GadgetMates, you gain access to a team of expert Las Vegas tech support specialists who can swiftly diagnose your issues. They determine whether remote assistance suffices or if an on-site technician needs to be dispatched to your business premises. This streamlined approach ensures minimal downtime and maximum efficiency, allowing you to focus on your core operations.
Exploring the Scope of Business Tech Support
Business tech support encompasses a wide array of needs, and GadgetMates is fully equipped to address them all. Here are some key areas where we can assist you:
1. Network and Infrastructure Planning and Implementation
GadgetMates excels in designing and implementing robust network infrastructures tailored to your specific requirements. By leveraging our expertise, you can ensure seamless connectivity and optimized performance across your organization.
2. Voice Network Design
We specialize in crafting efficient voice networks that facilitate smooth communication within your business. Our experts understand the nuances of voice network design and can create systems that enhance collaboration and productivity.
3. Windows, Windows Server, Windows Networking
Whether you encounter issues with Windows operating systems, Windows Server configurations, or Windows networking, GadgetMates has you covered. Our skilled professionals possess in-depth knowledge of the Windows ecosystem and can swiftly resolve any technical glitches.
4. Mac Problems and PC Network Integration
For businesses utilizing Macs within a PC network environment, GadgetMates offers seamless integration solutions. We eliminate compatibility issues and ensure that your Macs integrate seamlessly, promoting efficient cross-platform functionality.
5. Printing or Scanning Issues
Printing or scanning problems can disrupt workflow and productivity. With GadgetMates, you can overcome these challenges swiftly. Our tech support specialists possess the necessary expertise to troubleshoot and resolve printing or scanning issues promptly, minimizing disruptions to your operations.
6. Anti-virus/Anti-malware and Cybersecurity
In an era of increasing cyber threats, safeguarding your business data and systems is of paramount importance. GadgetMates provides comprehensive anti-virus, anti-malware, and cybersecurity solutions to protect your valuable assets from potential breaches and attacks.
7. All Low Voltage Wiring Issues and Problems
Don't let low voltage wiring issues impede your business operations. GadgetMates is well-versed in addressing a wide range of low voltage wiring challenges. Our technicians possess the necessary skills and tools to resolve wiring issues promptly, ensuring a smooth and efficient work environment.
8. Office Moves and Expansions
Relocating your office or expanding your business? GadgetMates is here to assist you during this critical transition. Our tech support team can handle all aspects of technology setup, ensuring a seamless move or expansion with minimal disruption to your operations.
Saving Your Bottom Line: The Cost-Effective Choice
Choosing GadgetMates for your tech support needs is a cost-effective alternative to managing it all on your own. Attempting to handle your technology requirements internally involves either hiring a full-time technical team, which can be a costly endeavor, or burdening existing employees with additional responsibilities. Both approaches result in financial losses and time inefficiencies.
By outsourcing your tech support to GadgetMates, you eliminate the need for a full-time team, thereby avoiding unnecessary overhead costs. Moreover, your employees can focus on their core responsibilities, ensuring optimal productivity. GadgetMates' experienced Las Vegas tech support specialists can swiftly resolve any technical issues, saving you valuable time and money.
Don't waste your resources running to local stores for uncertain solutions or scouring the depths of the internet for elusive fixes. Trust the expertise of GadgetMates to deliver prompt and reliable tech support, allowing you to maximize your business potential while enjoying a hassle-free technology experience. Contact GadgetMates today and unlock the power of seamless technology solutions for your Las Vegas business.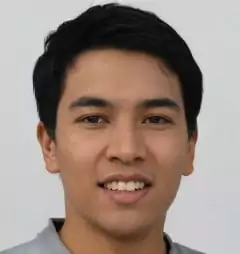 Hi! I'm Eric and I work on the knowledge base at GadgetMates.com.  You can see some of my writings about technology, cellphone repair, and computer repair here.
When I'm not writing about tech I'm playing with my dog or hanging out with my girlfriend.
Shoot me a message at ericchan@gadgetmates.com if you want to see a topic discussed or have a correction on something I've written.