In the realm of tech problems, few issues rattle users as much as a swollen battery. Not only is it alarming to see your device's battery bloated and misshapen, but concerns about its potential to explode further exacerbate the anxiety. This article sheds light on the "explosive" nature of swollen batteries and what precautions one should take.
Concerned about your device's swollen battery? Understand the risks, bust myths, and learn critical safety steps.
---
The Anatomy of Battery Swelling
At the heart of battery swelling lies a chemical reaction. Modern devices commonly use lithium-ion batteries, which can occasionally fail due to various factors, leading to a buildup of gases inside.
Will a Swollen Battery Explode? Insights and Risks
Can a swollen battery explode? Yes! Batteries are hazardous due to destructive chemical reactions within them, which can lead them to explode or catch fire. It's essential to handle them with caution and stop using them immediately to prevent potential dangers, including severe injuries.
1. The Explosive Potential
While a swollen battery indicates a malfunction, it doesn't necessarily mean it's bound to explode.
The swelling is a result of gas buildup, which acts as a safety mechanism, preventing internal short circuits.
2. Factors Elevating Risk
Overcharging: Charging a battery beyond its capacity can cause overheating and escalate risks.
Physical Damage: Any external harm can compromise a battery's integrity, making explosion a possibility.
Faulty Electronics: If internal electronics malfunction, it can prompt overcharging or short circuits.
3. Device & Design Considerations
Most modern devices are designed to contain battery failures to some extent. For example, smartphones have flame-retardant barriers.
However, larger devices with bigger batteries, like laptops, might pose a greater risk if a battery fails.
---
Frequently Asked Questions
How can I safely handle a device with a swollen battery?
Firstly, turn off the device and disconnect it from any power source. Do not puncture or apply pressure on the battery. Place it in a safe location away from flammable materials and seek professional help or proper disposal methods.
Is it safe to continue using a device with a swollen battery?
No. A swollen battery is a clear sign of a malfunction, and continued usage can elevate the risk of potential hazards. It's best to replace the battery or consult an expert.
How can I prevent my device's battery from swelling?
Use official chargers, avoid overcharging, keep the device away from extreme temperatures, and prevent physical damage. Regularly monitoring battery health can also be beneficial.
Are certain devices more prone to battery swelling than others?
Battery swelling can occur in any device using lithium-ion batteries, but factors like design, usage patterns, and quality of components can influence the risk.
---
Conclusion
While a swollen battery doesn't guarantee an impending explosion, it's a significant sign of battery distress. Proactive measures, awareness, and timely interventions can keep potential dangers at bay, ensuring both your safety and that of your device.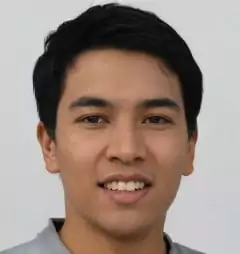 Hi! I'm Eric and I work on the knowledge base at GadgetMates.com.  You can see some of my writings about technology, cellphone repair, and computer repair here.
When I'm not writing about tech I'm playing with my dog or hanging out with my girlfriend.
Shoot me a message at ericchan@gadgetmates.com if you want to see a topic discussed or have a correction on something I've written.