Apple continues to pave the way for innovation with the introduction of iOS 17, a comprehensive upgrade that further personalizes the iPhone user experience. The new operating system is characterized by significant enhancements, from communication applications like Phone, FaceTime, and Messages to sharing capabilities via AirDrop, intelligent text input, and new additions such as Journal and StandBy.
Redefining Phone App Functionality
With iOS 17, the Phone app gets a makeover. Personalized Contact Posters offer a unique touch, allowing users to adorn incoming calls with visually stunning treatments for photos or Memoji. The Live Voicemail feature is another standout addition, which transcribes voicemails in real-time and gives users the chance to answer mid-message.
Amplifying FaceTime and Messages Interactions
FaceTime takes a leap forward with support for audio and video messages and the introduction of Reactions for a more expressive calling experience. Plus, users can now initiate video calls directly from their Apple TV. The Messages app has been revamped with new stickers, Live Stickers, and a more intuitive keyboard. New additions like the Check-In function and powerful search filters enhance the app's usability.
Innovative Sharing with AirDrop
AirDrop takes sharing to a new level with the introduction of NameDrop, a feature that allows users to share contact information just by bringing their devices close together.
Refining Autocorrect and Dictation
Autocorrect and Dictation witness significant improvements through a transformer language model for better word prediction and a more accurate speech recognition model.
Introducing StandBy and Journal
StandBy provides users with glanceable information, ideal for viewing from a distance while the iPhone is charging. The new Journal app fosters reflection and gratitude through journaling, offering personalized entry suggestions based on recent activities.
Enhancing Privacy and Other Features
iOS 17 delivers improved privacy with stronger Safari protection and secure password sharing through iCloud Keychain. It also introduces new features in the Health app, offline maps in Maps, shareable AirTag for up to five people, and Collaborative Playlists in Apple Music.
Updates to AirPods, the Home app, Siri, and content sharing via AirPlay are also notable. Other highlights include a grocery list feature in Reminders, Visual Look Up in paused video frames, and privacy updates to Communication Safety and Sensitive Content Warning.
iOS 17: The Future of Mobile Experience
Expected to be released in September, iOS 17 brings numerous updates across multiple features and applications. Noteworthy enhancements include the 30-day activity history in the Home app, multiple command reception in Siri, automatic verification code fill-in by the Mail app, and custom workout and meditation schedules in the Fitness app. Two new accessibility features, Personal Voice and Live Speech, allow users to create a personalized synthetic voice and have typed words spoken aloud, respectively.
Improved Interactivity and Machine Learning
The interactive widgets on both the Lock Screen and the Home Screen and the machine learning enhancements to autocorrect and predictive text further enhance user experience.
Improved Sharing with AirDrop and Updates to Phone and Messages App
AirDrop's NameDrop feature, Phone app's Contact Posters, and revamped Messages app further contribute to the personalization of the iOS 17 experience.
FaceTime Innovations and New Journal App
FaceTime allows users to leave audio or video messages, while the upcoming Journal app provides a platform for recording daily thoughts and activities.
Privacy Updates and Enhanced Apps Functionality
iOS 17's privacy features extend to Safari and iCloud Keychain, along with enhancements to various apps like Maps, Photos, Health, Mail, and Music. Updates to the Wallet, Find My, Home, and Reminders apps add to the extensive list of improvements.
New Features in Podcasts, Camera, App Store, and AirPlay Apps
The Podcasts, Camera, and App Store apps receive design updates, while AirPlay introduces learned preferences for an enhanced user experience.
iOS 17 and Updates to AirPods
AirPods receive features such as Adaptive Audio for a more personalized audio experience.
Enhanced Siri, CarPlay, Privacy, and Accessibility Features
Siri and CarPlay get more interactive and user-friendly, while new accessibility features and improved privacy settings ensure a safer and more inclusive user experience.
Introduction of New System Features
iOS 17 introduces multiple new system features, including faster haptic feedback, support for multiple timers, and updated Control Center animations.
In conclusion, iOS 17 promises a revolutionized mobile experience, with features that ensure a highly personalized, intuitive, and secure iPhone experience. Apple's relentless innovation continues to redefine the way we interact with our devices, making iOS 17 one of the most anticipated updates in Apple's history. And like all other major system updates, there will always be problems. But overall, the new update has been a welcome upgrade to previous versions.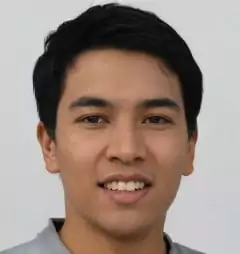 Hi! I'm Eric and I work on the knowledge base at GadgetMates.com.  You can see some of my writings about technology, cellphone repair, and computer repair here.
When I'm not writing about tech I'm playing with my dog or hanging out with my girlfriend.
Shoot me a message at ericchan@gadgetmates.com if you want to see a topic discussed or have a correction on something I've written.