Apple, known for its innovative technologies and strategic acquisitions, made headlines in December 2017 when it announced its acquisition of Shazam, the popular music identification service. The decision left many wondering about the rationale behind the move. Let's look at some of the reasons behind Apple's decision to bring Shazam into its fold. And don't get this Shazam confused with the super-hero movie starring Zachary Levi.
Acquisition Date: December 11, 2017
Acquisition Amount: $400 Million
Understanding Shazam's Prowess
Launched in 1999, Shazam quickly rose to popularity due to its unique song identification capabilities, amassing hundreds of millions of users worldwide. Shazam Entertainment Ltd., originating from the UK, and was the genius behind the Shazam app. Basically, the app allows users to identify songs, TV shows, and movies by listening to a short snippet. Shazam was also being used for tie-ins with commercials, etc. right up into the acquisition. The tech world buzzed with excitement when Apple announced its acquisition of Shazam – but there was also some confusion over why Apple felt the need to do so.
How Shazam Works
If you've never used Shazam yet, here's a quick breakdown. This app operates by capturing a sound through your device, then searching for a match within its massive song database containing over 100 million tracks. Once identified, users are given options to stream the song on platforms such as Spotify, YouTube, or Apple Music.
Apple's Purchase
Shazam started in 1999 and shot off like a rocket ship. The concept was revolutionary and people were amazed at how well the App worked. But as far as being a business that brought in revenue, Shazam may have been struggling. Despite its popularity and the TV commercial tie-in Shazam just wasn't the type of app that would make a ton of money without displaying ads – which they seemingly didn't want to run. And the TV commercial tie-in seemed so-so. During the 2014 Super Bowl broadcast 700,000 people followed the instructions to 'Shazam the commercial'.
Enter Apple. Apple claimed that "Both Apple Music and Shazam share an enthusiasm for musical exploration, aiming to provide top-tier musical experiences to our audience. We're brimming with exciting ideas and are keen on blending our strengths post this agreement's approval." At the time of the acquisition on December 11th, 2017, it was one of Apple's most substantial to date. How much? $400 Million. Interestingly, one of Apple's biggest acquisitions before this occurred in 1997, bringing Steve Jobs back to Apple, the company he co-founded, through the purchase of Next Computer Inc., costing $404 million. Even though it has been several years since the acquisition, it still remains one of Apple's biggest – which says more about Apple's strategy of building things in-house vs. acquiring them. Some of Apple's most notable include $3 billion spent to purchase Beats in 2014, $1 billion to buy Intel's smartphone modem business in 2019, $600 million to buy a portion of Dialog Semiconductor, and $500 million to buy Anobit. You can see a full list of Apple's acquisitions on Wikipedia.
Integration with Apple's Ecosystem
Enhancing Apple Music:

One of the primary motivations behind Apple's acquisition of Shazam was to bolster its music streaming service, Apple Music. Integrating Shazam's music recognition capabilities allowed Apple Music to provide a more intuitive and enriching user experience, making song discovery seamless and engaging.

Siri's Music Recognition:

Post-acquisition, Apple incorporated Shazam's technology into Siri, its virtual assistant. This meant users could ask Siri to identify songs playing in their environment, enhancing Siri's usability and competence.
The important tie-in with Siri
This was one of the more important reasons for this acquisition. You can say 'Hey Siri, what song is this' and your phone will use the technology to identify it. This feature is fairly seamless and probably worth the price tag alone.
Gaining Access to Valuable User Data
Shazam's vast user base meant a treasure trove of user data. Through Shazam, Apple gained insights into users' music preferences, trending songs, and emerging artists. This data was invaluable in curating playlists, making music recommendations, and even identifying potential artists to promote or sign.
Limiting Competitors' Reach
Before its acquisition, Shazam had integrations with multiple streaming services, including Apple's competitors like Spotify. By acquiring Shazam, Apple could prioritize its own services and potentially limit direct integrations with competitors, thereby creating a more exclusive user experience.
Exploring Augmented Reality Possibilities
Shazam was not just about music identification; it was also venturing into visual recognition and augmented reality experiences. Apple, with its interest in augmented reality demonstrated through ARKit, saw potential synergies. By merging Shazam's technologies with its own AR endeavors, Apple aimed to create richer augmented reality experiences for its users.
Economic Sense
While the exact financial details remain undisclosed, industry experts believe Apple secured the deal at a price less than Shazam's previous valuation. This, combined with the potential benefits and integrations, made it a strategic and economically viable move for Apple.
Conclusion
Apple's acquisition of Shazam was a multifaceted strategic decision. It not only aimed to enhance Apple Music and Siri but also saw the potential in user data and augmented reality capabilities. By integrating Shazam's technologies, Apple strengthened its ecosystem, creating a more cohesive and enriched user experience, ensuring it stayed ahead in the competitive tech landscape.
Frequently Asked Questions
When did Apple officially acquire Shazam?

Apple completed the acquisition of Shazam in September 2018.

Has the Shazam app remained available post-acquisition?

Yes, Apple continues to offer the Shazam app, and it remains available for both iOS and Android platforms.

Did Apple make any immediate changes to Shazam after the acquisition?

One of the notable changes Apple made was to remove all advertisements from the free version of the Shazam app, enhancing user experience.

How has Shazam's integration with Siri improved the virtual assistant's capabilities?

Siri can now directly identify songs using Shazam's technology, making it more versatile and user-friendly for music-related queries.

Are there any direct benefits to Apple Music subscribers post the Shazam acquisition?

Apple Music subscribers can now directly add identified tracks from Shazam to their Apple Music playlists, streamlining the song discovery and listening process.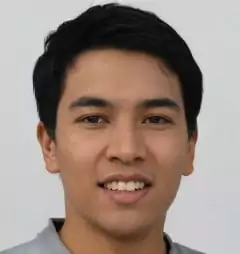 Hi! I'm Eric and I work on the knowledge base at GadgetMates.com.  You can see some of my writings about technology, cellphone repair, and computer repair here.
When I'm not writing about tech I'm playing with my dog or hanging out with my girlfriend.
Shoot me a message at ericchan@gadgetmates.com if you want to see a topic discussed or have a correction on something I've written.