Every city will have places where you can use a computer to print a document or browse the internet for Free (or at a very low cost). In most places the best place is the local library. You may need a library card to access the system (in Southern Nevada, for example, you need a City of Henderson or City of Las Vegas library card to log into the computers) but signing up isn't hard to do and it only takes a few minutes.
Many organizations, including charities, businesses, and government assistance programs will also offer free desktop or laptop computers for people who qualify. These programs primarily focus on helping students in grades K-12 and adults working from home. The main goal is to ensure households have access to computers for remote learning, job searching, or work-from-home opportunities.
Whether it's for job hunting, research, or staying connected, computers play an integral role. But what if you don't own one? Fear not! There are several places where you can use a computer for free.
Southern Nevada Resources
Clark County / Las Vegas Library District: https://thelibrarydistrict.org/reserve-computer/
Henderson Libraries: https://hendersonlibraries.com/
UPS Store Computer Access: https://www.theupsstore.com/store-services/computer-access
Fedex / Kinkos: https://www.office.fedex.com/default/computer-access
Places That Provide Public Computer Access
General places that provide computer access / printer access are usually tied to local governments or charities. Most people fully understand how essential it is to have access to computers so these institutions bridge the digital divide, ensure people have a fair shot at opportunities, and fosters a sense of community for people who may not otherwise have access to a computer.
Public Libraries
A Hub of Knowledge: Public libraries aren't just about books anymore. Most libraries have computer stations available for public use.
Additional Resources: Along with computer access, libraries often provide free Wi-Fi, printing services, and digital learning resources.
Educational Institutions
Schools and Colleges: Many educational institutions offer computer labs for students and, at times, for the general public.
Community Centers: Some community centers, especially those focused on education and skill development, provide computer facilities.
Government Offices
Public Service Centers: Many local government offices have computers set up for public use, especially for accessing government services online.
Job Centers: For those seeking employment, job centers often have computers available for job searches and resume building.
Retail and Tech Stores
Demo Units: Stores that sell computers, like Best Buy, Walmart, or Apple Stores, have demo units that customers can use. While it's not ideal for extended use, they're perfect for quick tasks.
Internet Cafes: Though not entirely free, internet cafes offer computer access at relatively low rates.
Community Initiatives
Tech Drives: Some non-profits and community groups organize tech drives, offering free computer access and training sessions.
Shared Workspaces: While many are paid, some community-driven shared workspaces or co-working spaces might offer complimentary computer stations.
Ways To Get A Computer For Free or Very Low Cost
While obtaining a brand-new computer for free might be challenging due to the associated costs, numerous options can assist those in need. It's essential to apply early and be prepared with proof of income, need, and residency.
Government Programs: Some low-income families may receive vouchers to purchase a computer. The government also provides free laptops to individuals on benefits such as SNAP food stamps, Medicaid, LIHEAP, or those with an EBT card.
Charities and Non-profits: Organizations like the Salvation Army or Goodwill offer refurbished computers for free. Community action agencies and government-funded workforce centers also distribute free laptops to adults for work purposes.
EBT and SNAP Programs: These programs provide free laptops or desktop computers to low-income individuals, seniors, or disabled adults. Local schools, in partnership with organizations like the United Way or local corporations, may also give away free laptops and tablets.
Refurbished Computers: Free or affordable refurbished computers can be found on various websites, through promotions, or at locations like furniture banks. Companies like Dell, Lenovo, and Apple might provide refurbished computers to formerly homeless individuals or single-parent households.
Churches and Faith-Based Groups: Volunteering at local churches or thrift stores might allow individuals to receive surplus or unsold computer equipment. Churches may also provide free computers or allow parish members to use one. Some churches even offer volunteers a free laptop to take home.
Government-Run Programs: Programs like the Affordable Connectivity Program (ACP) offer discounted electronic devices, including laptops, desktops, tablets, and Chromebooks. This program provides cash assistance to low to middle-income American households, sometimes covering the entire cost of the computer.
E-Waste Technology Buyback Programs: These programs, run by major corporations like Dell, Apple, or Lenovo, buy back unwanted or older electronic devices. The devices are then donated to charities or broken down for parts. The end goal is to provide used computers to various individuals, from senior citizens to students.
Online Opportunities: Some websites or apps offer rewards, surveys, and product testing events. Participants can earn not only cash but also electronics, including laptops.
Personal Experiences with Free Computer Access During my college days, I relied heavily on the campus computer lab. Not only was it a place to work on assignments, but it also became a collaborative hub where ideas were exchanged, and friendships were forged.
Conclusion
Having places that offer free computer access ensures that everyone, regardless of their economic background, can tap into the digital world's opportunities. Whether it's for learning, working, or staying connected, these hubs play a crucial role in giving people access to the information they need. That access is critical for education, work, learning, and personal growth. For those who can't afford a computer, numerous organizations, charities, and government programs step in to bridge the gap. From refurbished laptops to brand-new tablets, there are myriad ways for low-income families and individuals to obtain a computer without breaking the bank.
FAQs
Which organizations offer free computers to low-income families?

Charities like the Salvation Army, Goodwill, and local churches often provide free or refurbished computers. Government programs and initiatives like the EBT and SNAP also offer assistance.

Can students get free laptops?

Yes, many programs focus on providing students, especially those from low-income families, with free laptops or tablets for their educational needs.

Are there any online opportunities to win a free computer?

Some websites and apps offer rewards, surveys, and product testing events where participants can earn electronics, including laptops, as rewards.

Can I save personal data on these public computers?

It's advisable not to save personal data on public computers. If you must, ensure you delete it and clear the browser history after use.

How long can I use a computer in these places?

The duration varies. Libraries and educational institutions might have time limits, especially during peak hours.

Is it safe to access personal accounts on public computers?

Always exercise caution. Avoid accessing sensitive accounts, and if you do, ensure you log out and clear any login credentials.

Where can i use a computer besides a library?

If you're willing to pay, an internet cafe would be the easiest place. If you want to use a computer for free (or very low cost) try a hotel lobby, business center, or a city building where you can typically get access to the internet and/or print documents as needed. A Fedex/Kinkos store or a UPS store can assist you with printing documents off the internet for a low cost.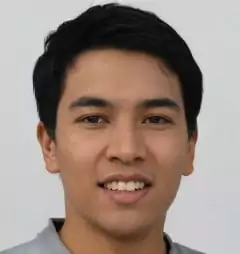 Hi! I'm Eric and I work on the knowledge base at GadgetMates.com.  You can see some of my writings about technology, cellphone repair, and computer repair here.
When I'm not writing about tech I'm playing with my dog or hanging out with my girlfriend.
Shoot me a message at ericchan@gadgetmates.com if you want to see a topic discussed or have a correction on something I've written.