The Apple Worldwide Developers Conference (WWDC) is more than just a tech event. It's a yearly gathering that brings together creative minds from around the globe to celebrate innovation and get a glimpse of the future. But what exactly is WWDC? And why does it matter to you? Let's delve into it.
Brief History of WWDC
Apple's WWDC, an event now synonymous with cutting-edge technology, started its journey back in 1987. It has been an annual fixture ever since, providing developers and enthusiasts a glimpse of Apple's newest advancements and future plans.
The Purpose of WWDC
The core purpose of WWDC is twofold: showcasing innovations and fostering networking opportunities.
Innovations and Updates
This is where Apple rolls out its latest innovations, from operating systems to new devices. Major updates for iOS, macOS, watchOS, and tvOS often make their first appearance here.
Networking Opportunities
WWDC is a great chance for developers to meet, exchange ideas, and learn from Apple engineers through a series of hands-on labs and workshops.
Key Highlights from Past WWDC Events
WWDC has been the launchpad for many revolutionary products and updates.
WWDC 2018: Introduction of iOS 12
One of the notable announcements was the introduction of iOS 12 in 2018. It brought along significant improvements in performance, enhanced FaceTime capabilities, and the Screen Time feature.
WWDC 2019: Introduction of iOS 13 + 3rd Gen Mac Pro
WWDC 2019 was held from June 3 to June 7, 2019, at the San Jose Convention Center in San Jose, California. The announcements at the event included iOS 13, macOS Catalina, watchOS 6, tvOS 13, iPadOS 13, the 3rd generation Mac Pro, and the Pro Display XDR. Weezer performed at the Bash at Discovery Meadow Park.
WWDC 2020: Announcement of Apple Silicon
In 2020, Apple made a landmark announcement about transitioning from Intel processors to its own Apple Silicon for Macs, marking a new era in Mac history.
WWDC 2021: Glow and Behold
WWDC 2021, with the tag line "Glow and behold.", was held from June 7 to June 11, 2021 as another online-only conference due to the COVID-19 pandemic. iOS 15, iPadOS 15, watchOS 8, tvOS 15, macOS Monterey, and other software updates were announced. There were no new hardware announcements at the conference. As with 2020, the event video footage was recorded at Apple Park in Cupertino, California.
WWDC 2022: Call to code
WWDC 2022, with the tagline "Call to code.", was held from June 6 to June 10, 2022, as another online-only conference due to the COVID-19 pandemic despite improvements, just like the previous two held in 2020 and 2021, although there was a special day at Apple Park on June 6, allowing developers and students to watch the online events together. Despite the COVID-19 pandemic, the event also occurred as an in-person conference for the first time since the previous one held in 2019. iOS 16, iPadOS 16, watchOS 9, tvOS 16 and macOS Ventura were announced at the conference. Stage Manager for Macs was also introduced during the initial presentation. Hardware announcements included the M2 chip and updated MacBook Air and 13-inch MacBook Pro models based on it.
WWDC 2023: Code New Worlds | Apple Vision Pro
WWDC 2023 with the tagline "Code new worlds" was held from June 5 to June 9 in an online format with an in-person experience at Apple Park on the first day of the show. Similarly to the previous years, Apple is holding the Swift Student Challenge, launched in 2020 for the first time, with applications through April 19 and results on May 9. Prizes include WWDC outerwear, AirPods Pro, a customized pin set, and a one-year membership in the Apple Developer Program. Among the winners, some will randomly be chosen to attend the Apple Park special event. For software, Apple introduced macOS 14 Sonoma, the 20th major release of macOS, as well as iOS 17, iPadOS 17, watchOS 10, tvOS 17 and firmware updates to AirPods. For hardware, they announced the Apple M2 Ultra SoC for Macs, 15-inch MacBook Air, Mac Studio with M2 Max and Ultra and Mac Pro with M2 Ultra. They also unveiled a AR/VR headset under the name of "Apple Vision Pro" which will have games and experiences developed with Unity.
What to Expect from WWDC
Every WWDC holds a promise of excitement, unveiling developer insights and anticipated tech innovations.
Developer Insights and Opportunities
Developers gain insights into creating more refined apps by taking advantage of the latest technologies presented.
Anticipated Tech Innovations
From AI to AR/VR technologies, WWDC often offers a sneak peek at the future of tech innovation.
How to Attend WWDC
Traditionally, WWDC was a physical event, but it has shifted to a virtual format due to the pandemic. Now, everyone with internet access can tune in to Apple's keynote and sessions.
Impact of WWDC on the Tech Industry
WWDC has a profound impact on the tech industry, influencing app development and signaling future tech trends.
Influence on App Development
With every new OS update or device, app developers must adapt and innovate, leading to a ripple effect of creativity and advancement throughout the industry.
Future Tech Trends
From transitioning to ARM-based chips to integrating machine learning into everyday applications, WWDC sets the stage for future tech trends.
Conclusion
Apple's WWDC is more than just an event. It is a celebration of innovation, a hub for networking, a platform for announcement, and a window to the future of technology. And whether you're a developer, tech enthusiast, or an everyday user, the announcements made at WWDC likely impact the devices and software you use daily.
FAQs
What does WWDC stand for? WWDC stands for Worldwide Developers Conference.
Who can attend WWDC? Since it has shifted to a virtual format, anyone with internet access can tune in to Apple's keynote and sessions.
What is usually announced at WWDC? Major updates for iOS, macOS, watchOS, and tvOS often make their first appearance here.
Why is WWDC important for developers? It provides developers a chance to learn about new technologies and updates that can help them create more refined and advanced applications.
What was a significant announcement from a past WWDC? In 2020, Apple announced its transition from Intel processors to its own Apple Silicon for Macs.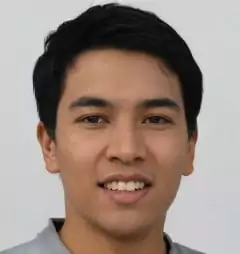 Hi! I'm Eric and I work on the knowledge base at GadgetMates.com.  You can see some of my writings about technology, cellphone repair, and computer repair here.
When I'm not writing about tech I'm playing with my dog or hanging out with my girlfriend.
Shoot me a message at ericchan@gadgetmates.com if you want to see a topic discussed or have a correction on something I've written.