While graphics cards and processors often steal the limelight, the unsung hero of our computers, the PSU, is undergoing a significant transformation with the introduction of ATX 3.0.
The ATX 3.0 power supply unit (PSU) has arrived, marking a significant leap in the evolution of PC power supplies. With a 16-pin power cable and a plethora of new features, the ATX 3.0 is set to redefine how we think about powering our PCs.
When Was ATX 3.0 Announced?
In March 2022, Intel unveiled the ATX 3.0 PSU standard, marking the first significant change in PSU specifications since the introduction of ATX 2.0 in 2003. This new standard is designed to cater to the modern era of power-intensive hardware and graphics/AI processors.
Intel's Announcement Highlights:
The ATX 3.0 specifications are the most notable update since ATX 2.0 in 2003.
The new 12VHPWR connector will power future PCIe 5.0 desktop Add-in cards, providing up to 600 watts directly.
The ATX12VO 2.0 spec aims to help the PC industry meet energy regulations, emphasizing efficiency and reduced power consumption.
Top 10 ATX 3.0 Power Supplies Available
Here's our list of the top 10 ATX 3.0 Compatible PSUs currently available on the market, starting with our favorite and pick for the best ATX 3.0 power supply you can buy, the Corsair RM850e:
| | | | | |
| --- | --- | --- | --- | --- |
| Rank | Make/Model | Form | Efficiency | Wattage |
| 1 | Corsair RM850e (2023) | ATX | 80+ Gold | 850 W |
| 2 | Corsair RM1000e (2023) | ATX | 80+ Gold | 1000 W |
| 2 | Corsair RM750e (2023) | ATX | 80+ Gold | 750 W |
| 3 | MSI A1000G PCIE5 | ATX | 80+ Gold | 1000 W |
| 4 | Corsair SF1000L | SFX | 80+ Gold | 1000 W |
| 5 | MSI MPG A850G PCIE5 | ATX | 80+ Gold | 850 W |
| 6 | Corsair HX1000i (2023) | ATX | 80+ Platinum | 1000 W |
| 7 | be quiet! Pure Power 12 M | ATX | 80+ Gold | 750 W |
| 8 | Thermaltake Toughpower GF A3 – TT Premium Edition | ATX | 80+ Gold | 750 W |
| 9 | be quiet! Dark Power 13 | ATX | 80+ Titanium | 1000 W |
| 10 | MSI MEG Ai1300P PCIE5 | ATX | 80+ Platinum | 1300 W |
As you can see, Corsair seems to be dominating the list of the top ATX 3.0 PSU options and for good reason – Corsair decided to refresh all of their previous top selling lines to incorporate support for the PCIE 12+4-PIN 12VHPWR connector and meet the rest of the standards for ATX 3.0. Going with a Corsair power supply option is always a good idea.
The Evolution of ATX
The ATX standard has come a long way since its inception. Launched by Intel in 1995, the first ATX standard introduced a unified 20-pin connector for motherboards, replacing the older AT plug system. Fast forward to 2003, and we saw the introduction of ATX 2, which was a response to the increasing power demands of CPUs, especially the Pentium 4. Now, almost two decades later, ATX 3.0 emerges in response to the ever-growing power requirements of modern hardware, especially graphics cards and CPUs.
Intel's Vision for the Future
Intel's research indicates that the upcoming generation of graphics cards will demand more power. Even as technologies like AMD's RDNA 3 focus on energy efficiency, the existing PSU systems might struggle to handle the power spikes of these advanced graphics cards. If you're contemplating investing in an RTX 4000 series or a similar high-end graphics card, it's time to reconsider your PSU choices. It's clear that when the Geforce 50 series comes out in 2025, ATX 3.0 will be the standard to power those cards as well.
What Sets ATX 3.0 Apart?
The current PSUs typically feature a 6 or 8-pin connection. ATX 3.0 introduces a game-changing PCIe 5.0 12VHPWR connector with 12 + 4 pins, capable of delivering up to 600W. Given that the RTX 3090 has recorded a power spike of 533W and the RTX 3090 Ti exceeds 650W, you're already pushing the limits of what an ATX 2.0 PSU can deliver. The RTX 4090 in the maximum power draw scenario (at OC speeds) draws peak power at around 700W, making ATX 3.0 a crucial upgrade. We can only guess what the 5090 will draw once that comes out but the trend with nVIDIA is usually one of MORE power needed, not less.
What's New with ATX 3.0?
PCIe 5-Ready: ATX 3.0 is designed to be compatible with the PCIe 5 standard. This ensures that both standards align perfectly, especially in terms of power provision.
Improved Power Efficiency: The intertwining of PCIe 5 and ATX 3.0 has led to discussions about adopting higher voltages like 24V or 48V instead of the traditional 12V. Higher voltages can offer better power efficiency.
Communication with the System: One of the standout features of ATX 3.0 is the ability of the PSU to communicate with the system. This ensures that power-hungry components, like graphics cards, don't draw more power than they should.
12VHPWR Power Cable: This new cable replaces the traditional 6 or 8-pin PCIe cable. It's designed to allow the graphics card to communicate directly with the PSU, ensuring safe power draw levels.
Power Efficiency Standards: ATX 3.0 sets new standards for power efficiency, pushing the industry towards more energy-efficient solutions.
The picture above is an expansion cable for Corsair modular PSUs but is a good illustration of the differences you'll see in ATX 3.0 / PCI-E 5.0 Gen5 power supplies. You can see the new 600W 12VHPWR connector (pictured at bottom) which would fit and draw power on the modular PSU via Dual 8-pin PCIe connectors (pictured at top).
Addressing Concerns
There have been reports of the 12VHPWR connector on certain graphics cards melting. While this is a rare occurrence, it's essential to ensure that the connector is properly plugged in and secured before powering on the PC.
The Return of Multi-Rail Designs
The increasing power demands of modern PCs have led to a resurgence in multi-rail PSU designs. These designs ensure that no single rail or cable draws too much current, which could lead to potential hazards.
Preparing for the Future
With the introduction of ATX 3.0, the nominal voltage of the 12V rail is being boosted to compensate for voltage drops during sudden power surges. This ensures that all connected components receive a steady and reliable power supply.
For those planning to upgrade their PCs with the latest components, especially graphics cards, a robust ATX power supply unit is essential to protect your investment. Nvidia suggests a minimum of 850W for an RTX 4000 card, but considering other power-intensive components, it might be wise to opt for 1000W or more. When the RTX 5000 series is released we'd expect recommended PSUs in the range of 1200W or more.
Conclusion
The ATX 3.0 PSU represents a significant step forward in the world of PC power supplies. With enhanced features, improved efficiency, and better communication capabilities, it's set to become the new standard for powering high-end PCs. Whether you're building a new rig or upgrading your current setup, it's worth considering the benefits that ATX 3.0 brings to the table.
While there's no immediate need to switch to an ATX 3.0 PSU, if you're considering an upgrade to the RTX 4000 series or building a new PC, it's worth considering this new standard to ensure optimal performance and longevity. While ATX 2.0 still remains the standard, transitioning to ATX 3.0 during your next upgrade could be a wise decision for future-proofing. With an increasing number of ATX 3.0 power supplies available, such as the CORSAIR RMx Shift Series and MSI MPG Series, the choice is becoming more accessible. ATX3 PSUs will be the only standard going forward for hardware releases so it makes sense to jump on now if you're buying a new PSU.
FAQs
What is the main difference between ATX 2 and ATX 3.0?

ATX 3.0 introduces several new features, including a 16-pin power cable, improved power efficiency, and the ability for the PSU to communicate with the system.

Is it necessary to upgrade to an ATX 3.0 PSU?

While it's not mandatory, if you're building a high-end PC from scratch, especially with next-gen GPUs like the Nvidia GeForce RTX 4090, it's worth considering ATX 3.0.

Are there any safety concerns with ATX 3.0?

There have been isolated reports of the 12VHPWR connector melting on certain graphics cards. However, ensuring proper installation can mitigate these risks.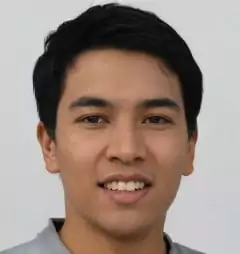 Hi! I'm Eric and I work on the knowledge base at GadgetMates.com.  You can see some of my writings about technology, cellphone repair, and computer repair here.
When I'm not writing about tech I'm playing with my dog or hanging out with my girlfriend.
Shoot me a message at ericchan@gadgetmates.com if you want to see a topic discussed or have a correction on something I've written.