Smartphones have become an integral part of our daily lives, and with the wide array of apps available on the Android platform, they can be personalized to suit any need or preference. Women, just like men, use these devices for a myriad of tasks. But are there apps specifically tailored for women? You bet! Let's uncover the top 5 apps every woman with an Android phone should consider.
Introduction to the Android Ecosystem The Android platform is known for its openness and versatility. The Google Play Store boasts millions of apps, making it a veritable gold mine for users looking to enhance their smartphone experience. From productivity to entertainment, there's something for everyone.
Why Specialized Apps for Women? One might ask, why the need for specialized apps for women? Well, ladies have unique needs, experiences, and interests. Having apps that cater to these can make life more manageable and enjoyable.
1. MyFitnessPal Health is wealth, as they say! This app is a favorite for those looking to track their fitness and dietary habits.
Health and Fitness Tracking Track your daily steps, workouts, and even water intake. Knowledge is power, and knowing where you stand can help you set and achieve your goals.
Dietary Insights Log in your daily meals and get insights into your nutrient intake. Whether you're trying to lose weight, maintain, or gain, MyFitnessPal offers guidance.
Social Community Connect with friends, share your progress, and even engage in friendly competitions. After all, a little motivation can go a long way!
2. Period Tracker, My Calendar A vital app for every woman out there. Keep track of your menstrual cycle, get predictions for your next period, and even log in symptoms.
Menstrual Cycle Monitoring From ovulation predictions to mood trackers, this app has got it all. Understanding your body better can lead to better health decisions.
Health Tips for Different Cycle Days Get personalized tips and information based on where you are in your cycle. From skincare to dietary advice, it's like having a personal health consultant.
Reminders and Notifications Never be caught off-guard again! The app sends you reminders, ensuring you're always prepared.
3. Shine: Calm Anxiety & Stress Mental well-being is just as crucial as physical health. Shine focuses on calming anxiety, managing stress, and personal growth.
Mental Wellbeing Engage in daily motivational talks and articles that help you navigate life's challenges.
Meditation and Mindfulness Take a break, breathe, and engage in guided meditations. Sometimes, all we need is a moment of calm.
4. Goodreads For the avid readers out there, Goodreads is your haven. Discover new books, track your reading, and even engage in challenges.
Book Recommendations and Reviews Find your next read based on recommendations tailored just for you. Plus, see what others are saying about that book you've had your eye on.
Social Reading Community Join book clubs, discuss your favorite reads, and even connect with authors! Reading doesn't have to be a solitary activity.
5. StyleSeat Beauty and wellness, right at your fingertips! Whether you need a haircut, massage, or manicure, StyleSeat has got you covered.
Beauty and Wellness Bookings Easily book appointments with professionals near you. Plus, view their availability in real-time.
Reviews and Ratings Make informed decisions based on reviews and ratings from other users. No more unpleasant surprises!
Conclusion Android apps have revolutionized the way women navigate their daily lives. From health and wellness to leisure and self-care, there's an app for everything. These top 5 apps for women with Android phones are just the tip of the iceberg, but they offer a fantastic starting point.
FAQs
Are these apps free? While most of these apps offer free versions, some features might require a premium subscription.
How do these apps ensure data privacy, especially health-related apps? These apps prioritize user privacy, often using encryption and adhering to strict data protection regulations.
Can I use these apps on tablets or other devices? Yes, most of these apps are compatible with other Android devices, including tablets.
How frequently are these apps updated? Developers regularly update apps to introduce new features, fix bugs, and improve overall user experience.
Are there similar apps for men? Absolutely! While these apps cater to women, there are several apps designed with men's needs in mind.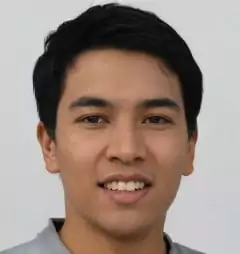 Hi! I'm Eric and I work on the knowledge base at GadgetMates.com.  You can see some of my writings about technology, cellphone repair, and computer repair here.
When I'm not writing about tech I'm playing with my dog or hanging out with my girlfriend.
Shoot me a message at ericchan@gadgetmates.com if you want to see a topic discussed or have a correction on something I've written.