As we get closer and closer to the new year there's some anticipation growing that Apple will be releasing an updated, more powerful version of AppleTV in 2024. The continual evolution of Apple TV has been a thrilling journey, transforming television experiences since its inception in 2007. With each generation, Apple TV has elevated its features, functionality, and user experience, always staying a step ahead in the competitive streaming device market. Let's look forward to the release of the 8th generation Apple TV while looking back at the history of the product as well.
The talk of the town is all about the forthcoming version of the Apple TV 4K, poised to hit the market next year. As a superior technological creation from Apple, every new release is eagerly anticipated, and this one is no different. This advanced piece of technology is bound to redefine the parameters of streaming devices, and here we delve into what could potentially be on the horizon.
Previous Generations of Apple TV
Apple TV has had a rich history, evolving through seven diverse generations:
1st generation (2007)
2nd generation (2010)
3rd generation (2012) and 3rd generation Rev A (2013)
HD (2015)
4K (1st generation, 2017)
4K (2nd generation, 2021)
4K (3rd generation, 2022)
When will AppleTV Be Updated?
The 8th generation of the AppleTV will likely be released in Spring of 2024.
What will the new AppleTV Device Be Called?
The 8th generation Apple TV is expected to be called 'AppleTV 4K (4th Gen)' as 4K TV technology is still at the forefront and this would fit the naming convention of previous models. It wouldn't be a total surprise if Apple switched naming conventions but, as of now, that doesn't seem likely.
If they do end up switching the name expect something like the name "Apple TV 2024" or something weird like "The New Apple TV" which Apple has done before.
What Performance Enhancements are Expected?
The next-generation Apple TV is likely to feature superior processing power and performance, promising smoother navigation, faster loading times, and enhanced responsiveness.
One of the primary rumored improvements is the incorporation of a chip faster than the present A15 Bionic chip. While Apple hasn't announced anything yet, speculation is that the A16 Bionic chip from the iPhone 14 Pro or the A17 Bionic chip might be used. The A17 bionic chip doesn't make much sense if Apple is looking to lower the price on the new AppleTV release so that may just be talk from people who don't know. The A17 is built on TSMC's groundbreaking 3nm process and is the same chip found in the iPhone 15 Pro and Pro Max so if Apple put that in the Apple TV that would be a huge indication that they want to dominate the media/streaming box market. Or it could be forward thinking/future-proofing from Apple if they weren't planning a refresh anytime soon.
It still seems like the A16 bionic chip makes the most sense but we'll have to wait and see about the announcement.
Will The New AppleTV Look Different?
It's not likely that Apple will be doing a major re-design on the exterior of the AppleTV 8th Gen. While the external aesthetic is a significant consideration, it's most likely that Apple will keep the same basic look and layout and instead work on internal improvements. How do internal improvements affect external design? As an example from the last release – by switching to the A15 Bionic chip Apple was able to boost power efficiency and eliminate the internal fan – so the device came in lighter and thinner. We don't expect the same sort of change from the new 8th Gen, however.
Enhanced Resolution: Elevating Visual Experience
Building on the 4K technology of previous generations, the upcoming model might offer even higher resolution, ensuring crystal-clear, vibrant, and immersive visuals.
The potential enhancements in the next-generation Apple TV are not just about processor speed and design but also about amplifying the user experience. With the incorporation of features like HDR10+ support and a revamped Siri Remote with a USB-C port, users can anticipate a richer and more interactive viewing experience.
Advancements In The Remote Control
The redesigned remote control is expected to offer more intuitive interactions, possibly enhancing on features like haptic feedback, gesture control, and enhanced voice command functionality. Apple switched over to USB-C charging with the release of the AppleTV 4K 3rd Gen remote and this is going to continue with the new generation, as Apple is committed company-wide to USB-C charging on all of their products.
Other Feature Possibilities?
It's hard to pinpoint exactly what direction Apple will go in to make the next-gen AppleTV different enough to be worth the upgrade. Some people think significant innovations will come in the way of usability, offering more personalized, user-friendly, and seamless navigation through apps and content. Others want Apple to enhance the audio processing performance and introduce features like 3D audio, etc. Maybe Apple will enhance the storage options and speed or better integrate with Apps like Netflix, Hulu, Amazon Prime, or even AppleTV+. Better integration with Youtube and Youtube TV would also be welcomed.
Another enhancement area Apple could possibly go after would be Gaming. AppleTV has been pretty awful at gaming – but who knows? Maybe this release is where they turn it around. With advancements in graphics and processing power, the next-generation Apple TV could become a choice for some basic level gamers to do some things. We'll have to see on that.
We're also waiting to find out what charging system Apple TV uses for the new release.
Will new intro skipping technology be incorporated directly into the AppleTV+ like people have been asking for?
Only time will tell.
Is Emerging Tech coming to AppleTV 8th Gen?
It's not crazy to think Apple could jump into Augmented and Virtual Reality with some sort of tie-in to the AppleTV. The integration of AR and VR technologies could open up new dimensions of entertainment and learning, transforming how users interact with content. It will be interesting to see what Apple does with the Apple Vision Pro and whether or not the AppleTV will interface with it for some immersive TV experiences.
More Competitive Pricing
While we fully expect the next generation of AppleTV to be much better than previous ones, there's no question that Apple risks losing market share if they don't cut their pricing. Roku and other streaming devices have only gotten better over the years. So the expectation is that the 8th Gen AppleTV will be priced lower than previous models at launch to capture more of the market.
Some experts are pointing out that a price around $100 (or lower) is going to be the sweet spot for Apple. Given the pricing of previous models and the competition, a sub-$100 Apple TV box will be very competitive with rival gadgets provided by other tech giants like Google, Amazon, and Roku.
To put things into perspective, the preceding models, including the second (2010) and third-generation (2012) ones, were launched at $99 in the U.S. Furthermore, Apple went on to reduce the third-generation model's price to $69, thereby reinforcing the possibility of a competitively priced future model. As a counterpoint of reference, however, the current Apple TV 4K (3rd gen) sells between $129 – $149 (Wi-Fi vs. Wi-Fi + Ethernet Models) so will Apple feel like a significant price break is in order? That all will depend on how much Apple thinks market saturation and competition will be in play. We would expect pricing between $99 – $129 for the base model.
Should I Upgrade Now Or Wait For The New Release?
If you already have a streaming player – Wait! The new release should be out in a few more months. But if you don't, then we would recommend just buying an AppleTV 4K (3rd Gen) and living with that. The upgrade cycle this time around won't be revolutionary enough to go without a device for that long.
And the existing Apple TV 4K 3rd gen is actually a very capable model. If you're interested in having something now and getting the AppleTV 2024 when it comes out, look for a used or refurbished unit on Ebay to hold you over until the new one is released. Getting a 2021 or 2022 version should be able to handle all of your streaming needs while you wait.
If all you're worried about is streaming, the existing AppleTV models will be able to handle that for years to come.
Conclusion
The 8th generation Apple TV is poised to be a revolutionary device, blending superior performance, advanced features, and innovative technologies to redefine entertainment experiences. From enhanced resolution and audio technologies to groundbreaking AR and VR integrations, the upcoming Apple TV promises to be a game-changer in the world of streaming devices. Whether you are a tech enthusiast, a gamer, or a casual user seeking top-notch entertainment, the next-generation Apple TV seems to have something in store for everyone.
The next-generation Apple TV 4K represents Apple's continuous endeavor to revolutionize the realm of streaming devices. With its superior processing capabilities, possibly more affordable pricing, and maintained sleek design, it stands as a testament to innovation and user-centric development. If you already use a lot of Apple products, getting an Apple TV will enhance your environment with a completely seamless experience.
This enhanced, futuristic, and user-friendly device, with its state-of-the-art features and potential improvements, is set to propel Apple further into the limelight, reinforcing its stance as a technological trailblazer in the streaming domain. Keep your eyes peeled for more updates and prepare to step into the future of streaming with the next-generation Apple TV!
FAQs
Will the 8th generation Apple TV support older TVs? While it is anticipated to support cutting-edge technologies, it is likely to maintain compatibility with older TV models to cater to a wider user base.
Can we expect a subscription bundle with the new Apple TV? Apple might offer attractive subscription bundles, combining Apple TV+ and other services to provide comprehensive entertainment solutions.
Is there a possibility of a built-in camera in the new Apple TV for video calls? Incorporating a built-in camera could be a possibility, allowing users to make video calls and interact in a more immersive way.
Will the new Apple TV support third-party apps and services? Yes, it is expected to continue supporting a diverse range of third-party apps and services, offering users a plethora of entertainment options.
How is Apple addressing privacy concerns with the new Apple TV? Apple has always prioritized user privacy and is likely to implement robust security features and clear privacy policies for the next-generation Apple TV.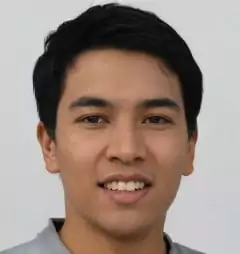 Hi! I'm Eric and I work on the knowledge base at GadgetMates.com.  You can see some of my writings about technology, cellphone repair, and computer repair here.
When I'm not writing about tech I'm playing with my dog or hanging out with my girlfriend.
Shoot me a message at ericchan@gadgetmates.com if you want to see a topic discussed or have a correction on something I've written.