Your iPad is more than just a device; it's a significant investment that deserves protection. In this detailed guide, we will explore the most popular iPad cases in the market. These are the top picks that combine functionality, aesthetics, and durability.
Why You Need an iPad Case
Your iPad is a marvel of technology, a device that brings the world to your fingertips. But it's also a delicate machine that can easily be damaged by drops, spills, or even dust. An iPad case is an essential accessory that provides protection while also enhancing your device's functionality and style.
Different Types of iPad Cases
Not all iPad cases are created equal. From sleek smart covers to rugged multi-layer cases, there's a world of options to suit various needs and preferences.
What Makes a Great iPad Case?
Protective Qualities
The primary purpose of an iPad case is protection. Whether it's shock-absorbent corners, a hard shell back cover, or a screen protector, the best iPad cases offer comprehensive protection from everyday accidents.
Design and Aesthetics
Protection doesn't mean sacrificing style. With the plethora of designs available, you can find an iPad case that not only shields your device but also reflects your personality and style.
Functionality
Beyond protection and aesthetics, great iPad cases offer added functionality. This could be a built-in stand for hands-free viewing, a stylus holder, or even a detachable keyboard.
Review of the Most Popular iPad Cases
Apple Smart Cover
A staple in the realm of iPad cases, the Apple Smart Cover offers a minimalist design with adequate protection. The cover folds back into a stand, allowing for comfortable typing or viewing. Its magnetic attachment ensures your iPad screen is protected when not in use.
OtterBox Defender Series
For those who need robust protection, the OtterBox Defender Series is a perfect match. This rugged case features a multi-layer design with a built-in screen protector, shielding your iPad from severe impacts and scratches.
Speck Products BalanceFolio
The BalanceFolio from Speck Products delivers a balance of style, protection, and functionality. Its stylish fabric cover, robust drop protection, and adjustable stand make it a versatile choice for any iPad user.
Logitech Combo Touch
The Logitech Combo Touch stands out with its integrated keyboard and trackpad, transforming your iPad into a mini laptop. Its backlit keys, precise trackpad, and adjustable kickstand provide a seamless typing and viewing experience.
ZAGG Rugged Book
The ZAGG Rugged Book offers military-grade protection with a versatile, detachable design. Its magnetic hinge allows for four different modes – case, book, keyboard, and video mode – making it a truly all-in-one case.
ProCase Leather Stand Folio Case
For a touch of luxury, consider the ProCase Leather Stand Folio Case. This sophisticated case features a premium leather exterior, multiple viewing angles, and a handy pocket for your documents.
Supcase Unicorn Beetle Pro Series
The Supcase Unicorn Beetle Pro Series provides robust protection in a slim, attractive design. Its multi-layer construction offers military-grade drop protection, and the integrated kickstand enhances viewing comfort.
ZtotopCase for iPad Pro
ZtotopCase's offering for the iPad Pro offers protection, functionality, and style. The auto sleep/wake feature, pencil holder, and multiple viewing angles make it a great companion for any iPad Pro user.
ESR Rebound Slim Smart Case
The ESR Rebound Slim Smart Case combines a slim profile with solid protection. Its flexible TPU back, robust front cover, and smart features like auto sleep/wake make it a popular choice among iPad users.
Griffin Survivor AirStrap 360
Designed with usability in mind, the Griffin Survivor AirStrap 360 features a rotatable hand strap for secure, one-handed grip. Its robust shell provides reliable drop protection.
JETech Case for iPad
The JETech Case offers a sleek design with a sturdy PC back and soft TPU edge. Its transparent back showcases the iPad's design, while the front cover folds into a stand for comfortable viewing.
Catalyst Waterproof Case
If you're an adventurer or simply clumsy, the Catalyst Waterproof Case has got your iPad covered. This case is fully waterproof, drop-proof, and features a touch screen film that allows full access to the iPad's functionality.
Guide on Choosing the Right iPad Case
Consider Your Usage
The right case depends heavily on how and where you use your iPad. Are you a student who needs a stand for note-taking? Or perhaps a designer who needs a holder for your Apple Pencil? Consider your specific needs when choosing a case.
Matching the Case to Your iPad Model
Ensure the case you choose is compatible with your iPad model. Not all cases fit all iPads, and an ill-fitting case can hinder access to buttons or ports.
Price and Quality Balance
While it's tempting to go for the cheapest case, remember that you often get what you pay for. Investing in a higher-quality case can offer better protection and longevity.
Care and Maintenance of iPad Cases
Taking care of your iPad case is just as important as choosing the right one. Regular cleaning and careful handling can extend the life of your case and keep your iPad looking great.
Frequently Asked Questions
Are expensive iPad cases worth it? Yes, often expensive iPad cases offer better protection and added features such as a stand or keyboard. However, it's essential to read reviews and ensure the case meets your specific needs.
Should I buy a case with a screen protector? It depends on your usage. If your iPad is frequently exposed to potential scratches or you're prone to dropping your device, a case with a screen protector could be a wise choice.
Are all iPad cases compatible with the Apple Pencil? Not all cases are compatible with the Apple Pencil. If you use the Pencil regularly, ensure the case you choose has a holder or allows for easy charging.
Can I use a keyboard with any iPad case? Only certain iPad cases are designed to be used with a keyboard. Some come with an integrated keyboard, while others may allow the use of a separate Bluetooth keyboard.
Does every iPad case support auto sleep/wake? Not every case supports this feature. If this functionality is important to you, make sure to check the case specifications before purchasing.
Is a waterproof iPad case necessary? Unless you plan to use your iPad around water or in harsh weather conditions, a waterproof case might not be necessary. However, it can provide peace of mind for unexpected spills.
Conclusion
Choosing the right case for your iPad can greatly enhance your device's lifespan and your user experience. With this comprehensive guide to the most popular iPad cases, we hope you've found the perfect case that blends protection, style, and functionality.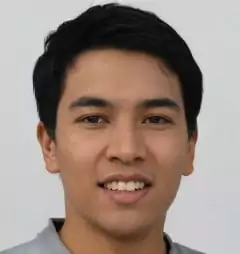 Hi! I'm Eric and I work on the knowledge base at GadgetMates.com.  You can see some of my writings about technology, cellphone repair, and computer repair here.
When I'm not writing about tech I'm playing with my dog or hanging out with my girlfriend.
Shoot me a message at ericchan@gadgetmates.com if you want to see a topic discussed or have a correction on something I've written.