Reimagining Excellence: The iPhone 15 Pro and Pro Max
Apple raises the bar again, introducing the spectacular iPhone 15 Pro and iPhone 15 Pro Max. These devices are emblematic of Apple's commitment to pushing the boundaries, as they bring together a resilient yet lightweight titanium design, a state-of-the-art A17 Pro chipset, and a camera system that redefines mobile photography.
Design That Speaks Volumes
Constructed using aerospace-quality titanium, the iPhone 15 Pro and Pro Max set new standards in robustness while maintaining a feather-light weight. This has led to them being the most lightweight Pro models Apple has ever released. The intricate detailing extends to the contoured edges, complemented by a novel Action button, allowing an enhanced, customizable user experience.
Revolutionizing Mobile Photography
The enhanced camera capabilities are bound to excite photography enthusiasts. With the potential to mimic seven professional lenses, the 48MP main camera system has raised the bar. The iPhone 15 Pro Max, in particular, boasts a unique 5x Telephoto camera. Features like enhanced Night mode, Smart HDR, and the innovative Focus and Depth Control make every snapshot a masterpiece.
Performance Beyond Imagination
Under the hood, the A17 Pro chipset propels the devices to offer gaming experiences previously unthinkable on mobile platforms. Furthermore, with the USB‑C connector now boasting USB 3 speeds, data transfers are a breeze, speeding up by 20 times compared to USB 2.
A Palette of Choices
The iPhone 15 Pro and Pro Max come in an array of captivating finishes: black titanium, white titanium, blue titanium, and the classic natural titanium. Eager customers can pre-order from September 15, with the phones hitting the shelves on September 22.
In the Words of Apple
Greg Joswiak, Apple's senior vice president of Worldwide Marketing, heralded the new series as a landmark achievement, emphasizing the unprecedented camera system, innovative design, and the groundbreaking A17 Pro chipset.
The Titanium Transformation
The premium alloy employed, frequently utilized in spacecraft, boasts one of the highest strength-to-weight metrics, hence their feather-light status. Coupled with an industry-first thermo-mechanical process, the devices offer durability like never before. The screen experience, too, is unparalleled with the Super Retina XDR display boasting Always-On and ProMotion technologies.
The Power of Choice
The revamped Action button offers users a suite of options, ranging from quick camera or flashlight access to activation of Voice Memos, Translate, Focus modes, and more. This versatility enhances the user's control over the device, ensuring a more personalized interaction.
A17 Pro: Unleashing New Possibilities
Powering the iPhone 15 Pro series, the A17 Pro chipset, an industry-first 3-nanometer chip, promises unmatched performance. Significant improvements are visible across the chip, with the GPU witnessing the most substantial redesign in Apple's history. Gamers can now experience console-quality games, including the likes of Resident Evil Village and Death Stranding, right in the palms of their hands.
Innovative Camera Capabilities: Shaping a New Photography Era
Apple is redefining smartphone photography with the iPhone 15 Pro and iPhone 15 Pro Max, both harnessing the power of the A17 Pro chipset to offer unmatched camera features. The groundbreaking 48MP main camera, exclusive to the Pro series, introduces a 24MP super-high-resolution default mode, ensuring pictures are not just detailed but also manageable in size.
Switch and Zoom with Ease
Users can effortlessly transition between three prevalent focal lengths: 24 mm, 28 mm, and 35 mm. The 48MP ProRAW format, paired with the option for 48MP HEIF, provides four times the resolution of traditional formats. While the iPhone 15 Pro showcases a vast 3x telephoto lens, the iPhone 15 Pro Max boasts the longest optical zoom ever in iPhone history, 5x at 120 mm. The latter's new telephoto lens adopts an avant-garde tetraprism design complemented by an optical image stabilization and autofocus 3D sensor-shift module—Apple's zenith in stabilization tech.
Portraits Redefined
Redefining portraiture, the iPhone 15 Pro series allows users to capture depth even outside the Portrait mode. Whether focusing on people, pets, or particular objects, the iPhone captures intricate depth details. This prowess ensures that users can convert standard photos into mesmerizing portraits post-capture, offering unparalleled creative freedom. Additionally, users can fine-tune the focus after the shot, giving an artist's touch to every click.
Enhancements Across the Camera Spectrum
Night Mode: Elevated by the Photonic Engine, Night mode now yields crisper details and richer colors, including portrait shots, thanks to the integrated LiDAR scanner.
Smart HDR: This new iteration of HDR ensures lifelike skin tones, brighter highlights, richer midtones, and profound shadows. The enhanced HDR tech is also available for third-party apps, uplifting the quality of shared pictures.
Video Capabilities: Powered by the A17 Pro, the video quality receives notable upgrades, especially in low-light environments and the new Action mode.
A Pro Touch for Creative Minds
The iPhone 15 Pro series is the go-to choice for professional photographers and filmmakers. By utilizing a USB 3 cable, users can revel in 20x faster transfer rates. With integrations like Capture One, photographers can streamline their processes—shooting on the iPhone and directly transferring 48MP ProRAW shots to a Mac. Recording ProRes video straight to external storage brings forth flexible, high-quality options. Additionally, the iPhone 15 Pro is the first smartphone to support the globally recognized ACES, the Academy Color Encoding System.
Future-Forward Video Innovations
In a forthcoming update, the iPhone 15 Pro is set to revolutionize video capture further. Users can record spatial video compatible with Apple Vision Pro, allowing them to capture and later relive moments with immersive depth.
Optimized Charging and Connectivity
The iPhone 15 Pro range seamlessly integrates with the Apple ecosystem. A universal USB-C connector streamlines the charging process across devices, making it compatible with iPhone, Mac, iPad, and even the new AirPods Pro (2nd generation). This uniformity extends to the Apple Watch and AirPods, which can be charged directly from the iPhone using the USB-C connection.
Beyond just charging, the inclusion of USB 3 ramps up data transfer speeds to 10 gigabits per second, which is a whopping 20x faster than previous versions.
Enhanced Device-to-Device Communication
The second-generation Ultra Wideband chip, found in both the iPhone 15 Pro and Pro Max, substantially increases device-to-device connectivity range. With this, the Precision Finding feature for the 'Find My friends' app becomes even more accurate, ensuring friends can easily locate each other, even in bustling areas. All of this is achieved without compromising on user privacy.
Future-Proof Wi-Fi and Network Features
Boasting Wi-Fi 6E support, the iPhone 15 Pro series ensures faster wireless performance, delivering up to twice the speed of traditional connections. Furthermore, with the introduction of Thread-enabled smartphones, these models hint at exciting potential for future Home app integrations.
For users always on the move, the devices come 5G-ready and offer support for MagSafe and future Qi2 wireless charging. Even audio during calls has been enhanced, with the Voice Isolation feature ensuring clearer conversations irrespective of background noise. The expanded eSIM support now encompasses over 295 carriers worldwide, offering both postpaid and prepaid options in over 50 countries.
Safety First: The iPhone 15 Pro's Advanced Features
Taking safety to the next level, the iPhone 15 series introduces critical features like Crash Detection and the much-lauded Emergency SOS via satellite. This lifesaving feature, which is already available across three continents, will soon launch in Spain and Switzerland.
Another innovative addition is the Roadside Assistance via satellite, first launching in the U.S. This feature enables stranded motorists to connect with AAA, the largest U.S. roadside assistance provider, even in areas without cellular or Wi-Fi coverage. Through an intuitive interface, users can communicate essential details, ensuring prompt assistance dispatched to their exact location. For two years, this service is complimentary, after which AAA membership covers it, or it can be availed separately for nonmembers.
In essence, the iPhone 15 Pro series reimagines what smartphones can offer, ensuring optimal connectivity and unmatched safety for its users.
Built for iOS 17 and Beyond
The iPhone 15 Pro and Pro Max come pre-installed with iOS 17, elevating personalization and utility:
Phone App: Enhanced with Contact Posters, it lets users customize their appearance for contacts. Additionally, Live Voicemail gives real-time transcriptions of voicemails, with an option to pick the call while the message is being recorded.
Messages: Enriched with dynamic stickers, robust search, audio message transcription, and Check In to inform contacts upon safely reaching a destination.
NameDrop: Simplifies contact sharing using AirDrop by merely bringing two iPhones closer.
StandBy Mode: Showcases glanceable info when the phone is charging on its side, especially useful on the Always-On display.
Interactive Widgets: Now available on the Home Screen, Lock Screen, and in StandBy.
Safari: Bolsters Private Browsing protection and introduces browsing profiles.
Additional iOS 17 Features: Includes Journal for reflection, enhanced autocorrect and Dictation, iCloud Keychain improvements, and more.
Prioritizing Sustainability
The iPhone 15 Pro series is a testament to Apple's commitment to the environment:
Eco-friendly Materials: Both models feature 100% recycled aluminum and cobalt, with recycled rare earth elements in all magnets and recycled gold in various components.
Packaging: Over 99% fiber-based, inching closer to Apple's goal of plastic-free packaging by 2025.
Leather-free Accessories: Apple introduces FineWoven Case and Wallet with MagSafe, made from 68% post-consumer recycled microtwill, offering lower carbon emissions compared to leather.
Availability and Pricing
Colors and Prices: iPhone 15 Pro and Pro Max are available in various titanium finishes. The Pro starts at $999 and the Pro Max at $1,199.
Trade-In Offers: Trade in an iPhone 11 or later and get up to $650 credit. Certain carriers even offer the iPhone 15 Pro for $0 after qualifying trade-ins.
Pre-Order and Release Dates: Available for pre-order from September 15 in over 40 countries, with official availability starting September 22. More countries, including Macao and Malaysia, will get them on September 29.
Accessories: FineWoven and Silicone cases are priced at $59 and $49 respectively. iOS 17 will be available as a free update from September 18.
iCloud+ Plans: Starting September 18, users can opt for 6TB at $29.99/month or 12TB at $59.99/month.
Lastly, new iPhone 15 Pro purchasers receive complimentary three-month subscriptions to both Apple Arcade and Apple Fitness+.
Experience a more personalized, sustainable, and innovative future with the iPhone 15 Pro series.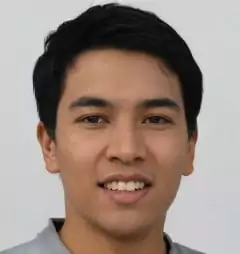 Hi! I'm Eric and I work on the knowledge base at GadgetMates.com.  You can see some of my writings about technology, cellphone repair, and computer repair here.
When I'm not writing about tech I'm playing with my dog or hanging out with my girlfriend.
Shoot me a message at ericchan@gadgetmates.com if you want to see a topic discussed or have a correction on something I've written.