In conclusion, choosing the appropriate CPU cooling fan is essential for achieving the best possible system performance, stability, and lifetime. Although there are many choices, remain quiet and use the Noctua NH-D15 and Corsair iCUE H150i Elite Capellix instead. In their respective categories, Dark Rock Pro 4 stand out as some of the greatest CPU cooling fans.
These coolers provide great performance, low noise levels, and dependable operation whether you favor the effectiveness of air cooling or the streamlined looks of liquid cooling. Think about your system's TDP, compatibility with your case and other components, and your particular cooling needs when selecting a CPU cooler.
By spending money on a good CPU cooling fan, you can enjoy smoother multitasking, longer component lifespans, and even potential performance boosts through overclocking in addition to ensuring that your CPU stays cool under demanding workloads. You can keep your computer running efficiently and cool for years to come by using any of these excellent CPU cooling fans.
The Best CPU Cooling Fans – Updated 2023
When it comes to PC performance, heat is the enemy. Keeping your CPU cool is a must to avoid performance drops and extend the component's lifespan. Thankfully, CPU cooling fans have seen substantial advancements over the years. This 2023 update brings you the best cooling fans the market has to offer.
The Critical Role of a CPU Cooling Fan
Before diving into our list, it's worth noting why a solid cooling solution is essential:
Boost Performance: An adequately cooled CPU operates at optimal clock speeds without thermal throttling.
Extend CPU Life: Excessive heat can decrease the life expectancy of your CPU. Proper cooling ensures longevity.
Silent Operations: Premium fans tend to be quieter, ensuring a silent PC operation, especially under load.
Top CPU Cooling Fans of 2023
#1 Noctua NH-D15
The Noctua NH-D15 is a well-known contender for the greatest CPU cooler currently available. This dual-tower air cooler is a favorite among enthusiasts due to its excellent cooling capabilities and low noise levels. For effective heat dissipation, it has six heat pipes, a sizable heatsink, and two 140mm fans. The NH-D15 has strong overclocking potential because it handles high TDP (thermal design power) CPUs with ease.
The cooler's layout enables ideal airflow and works with tall RAM modules. Furthermore, Noctua's SecuFirm2 mounting system guarantees simple setup and trustworthy stability. The Noctua NH-D15 is a good pick for users looking for exceptional cooling performance because of its high-end construction and lasting dependability.
#2 iCUE H150i Elite Capellix by Corsair
The Corsair iCUE H150i Elite Capellix is a great choice for individuals seeking liquid cooling. Three potent ML120 RGB magnetic levitation fans and a big 360mm radiator are highlights of this all-in-one (AIO) cooler. The H150i Elite Capellix not only controls CPU temperatures but also adds a touch of flair to your build thanks to its powerful cooling capacity and programmable RGB lighting.
Users may adjust fan speed, keep an eye on temperatures, and produce amazing lighting effects with Corsair's iCUE software. Because of the ease of installation provided by the AIO architecture, custom liquid cooling solutions pose less of a danger of leaks. The H150i Elite Capellix is a favorite pick for both gamers and content creators since it provides excellent cooling performance while keeping low noise levels.
#3 Be Quiet! Dark Rock Pro 4
Be Quiet! offers high-end air cooler Dark Rock Pro 4 offers great cooling performance and practically silent operation. Impressive overclocking capability is made possible by the dual-tower architecture, seven heat pipes, and two 120mm Silent Wings fans that operate in concert to efficiently disperse heat. Any build can benefit from the sleek, unobtrusive appearance of the Dark Rock Pro 4, and the nickel-plated heat pipes give it a high-end look. Moreover, the cooler has a RAM clearance notch to support taller memory modules. The Be Quiet! has a great build quality, incredibly quiet operation, and excellent cooling capacities.
Other Great Choices
Titan Tornado TT-9000:

Pros: Exceptional airflow, silent operations, and RGB lighting for aesthetics.
Cons: Slightly pricier than competitors.

CoolMaster HyperFlow X2:

Pros: Efficient heat dissipation, dual-fan setup, and an affordable price point.
Cons: Bulkier design may not fit in all cases.

SilentSword Pro Lite:

Pros: Near-silent operations, sleek design, and suitable for smaller cases.
Cons: Not ideal for high overclocking scenarios.

ThermalKing MaxAir 3:

Pros: Robust performance, easy installation, and durable construction.
Cons: Non-RGB for those looking for lighting effects.

NovaTech Neptune Cooler:

Pros: Excellent cooling even under heavy load, futuristic design.
Cons: Premium price tag.
Factors to Consider When Purchasing a CPU Cooler
Compatibility: Ensure the fan fits your CPU socket and inside your PC case.
Airflow: Measured in CFM (cubic feet per minute), higher CFM usually indicates better cooling.
Noise Level: If silence is golden for you, opt for fans with low dBA ratings.
Aesthetics: RGB lighting and sleek designs can be significant if you're going for a particular look.
Price: While it's essential to have a good fan, ensure it fits within your budget.
Conclusion
2023 has brought us a myriad of options when it comes to CPU cooling fans. Whether you're a gamer, a content creator, or just someone looking for a stable PC setup, there's a fan out there that's perfect for your needs. Remember, a cool CPU is a happy CPU!
FAQs
Are bigger fans always better?

Not necessarily. While they might move more air, compatibility and noise levels are also crucial considerations.

How often should I replace my CPU fan?

Many fans can last between 3-7 years, but monitor for signs of wear or reduced performance.

Is liquid cooling more effective than fans?

Liquid cooling can offer enhanced cooling in specific scenarios, but it's often more expensive and might require more maintenance.

Can I use two fans for my CPU cooler?

Many coolers support a dual-fan setup, known as a "push-pull" configuration, which can enhance cooling efficiency.

Why is my new cooling fan noisy?

It could be running at high RPMs, or it might be a bearing issue. Ensure it's installed correctly and check your system's temperature to see if the fan needs to run at high speeds.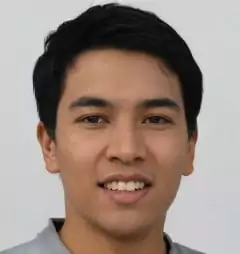 Hi! I'm Eric and I work on the knowledge base at GadgetMates.com.  You can see some of my writings about technology, cellphone repair, and computer repair here.
When I'm not writing about tech I'm playing with my dog or hanging out with my girlfriend.
Shoot me a message at ericchan@gadgetmates.com if you want to see a topic discussed or have a correction on something I've written.