Importance of Educational Apps for Kids
Balancing Fun and Learning
With schools closed and summer in full swing, it's a challenge to keep kids entertained and engaged. Educational apps can be the perfect solution to this problem. These apps cleverly combine fun with learning, keeping kids occupied and enriching their knowledge at the same time.
Encouraging Creativity and Problem Solving
A well-designed educational app can ignite a child's creativity, enhance problem-solving skills, and even boost their love for learning. And the best part? These apps can be used anytime, anywhere – making them the perfect companion for summer vacations.
Recommended Summer Apps for Kids
Toca Nature
This app lets children shape nature and watch it develop. They can create mountains, lakes, forests and watch the different animals interact with the environment. A fantastic way for kids to learn about nature while having fun!
Duolingo Kids
Duolingo Kids is a friendly language learning app designed specifically for children. It offers a fun, interactive way to learn a new language through playful, bite-sized lessons.
Prodigy Math Game
Transform math learning into a fun-filled adventure with Prodigy. It aligns with common core standards and adapts to the child's learning style. It's so enjoyable; your kids might forget they're learning math!
National Geographic Kids
A treasure trove of fun facts, cool photos, and engaging games. This app allows kids to explore topics like space, animals, and science in an exciting and interactive way.
Dr. Panda's Swimming Pool
A fun-filled interactive app that lets kids explore and create their own adventures. It's perfect for summertime as kids get to design their own pool and have a splashing good time!
Choosing Age-Appropriate Apps
Apps for Younger Kids (3-5 years)
For younger kids, simple and intuitive apps like "Peppa's Paintbox" or "PBS Kids Games" are great choices. They offer a variety of games and activities that stimulate creativity and motor skills.
Apps for Older Kids (6-12 years)
Older kids might enjoy more challenging apps that encourage strategic thinking. "Minecraft" or "Lightbot : Code Hour", for instance, help children learn about architecture and coding respectively, while providing hours of entertainment.
Monitoring Screen Time
Setting Boundaries
While these educational apps offer numerous benefits, it's essential to set limits to screen time. Try to balance their day with outdoor play, reading, and other non-screen activities.
Using Parental Controls
Most devices offer parental controls that allow you to limit screen time, block inappropriate content, and monitor your child's activity. Make sure to take advantage of these features to ensure a safe and healthy digital environment.
Engaging With Your Kids' Apps
Playing Together
Take some time to explore these apps with your children. Not only will this give you a better understanding of what they're learning, but it's also a wonderful opportunity to spend quality time together.
Discussing What They've Learned
Talk to your kids about the apps they're using. Ask them what they've learned, or have them show you their favorite part of the app. This encourages them to reflect on what they've learned and enables you to connect with their digital world.
Conclusion: Making the Most of Your Kids' Screen Time
The right educational apps can transform your kids' screen time from passive watching to active learning. By choosing the right apps, setting boundaries, and engaging with your kids' digital activities, you can ensure that their summer is both fun-filled and educational.
Frequently Asked Questions
1. How can I choose safe and appropriate apps for my children?
Look for apps with child-friendly content, positive reviews, and no in-app purchases. Also, consider the age recommendations provided by the app.
2. Can my child learn a new language using an app?
Yes, there are several apps, like Duolingo Kids, that make language learning fun and engaging for kids.
3. How can I limit my child's screen time?
Most devices have built-in parental controls that allow you to limit screen time. You can also encourage other activities like reading, outdoor play, and crafts.
4. What are some good educational apps for young children?
Apps like "Peppa's Paintbox," "PBS Kids Games," and "Toca Nature" are excellent for young kids.
5. Should I play these apps with my child?
Absolutely! Playing together can be a great way to bond, and it also gives you a better understanding of what they're learning.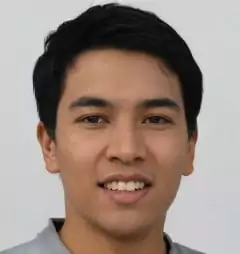 Hi! I'm Eric and I work on the knowledge base at GadgetMates.com.  You can see some of my writings about technology, cellphone repair, and computer repair here.
When I'm not writing about tech I'm playing with my dog or hanging out with my girlfriend.
Shoot me a message at ericchan@gadgetmates.com if you want to see a topic discussed or have a correction on something I've written.