We live in a digital era, a realm where we exist in two simultaneous realities – the physical and the virtual. In this virtual universe, our identities, our secrets, and our lives are locked behind an invisible door. This door is secured by what we call a 'password'. But how secure is this password? Can it withstand the test of time and the relentless pursuit of cyber adversaries? Let's traverse this maze of password security and find out.
The Cruciality of a Password
Before delving into the intricacies of password security, let's understand its significance. Your password is like a digital key. It safeguards your online accounts, personal data, financial details, and even your digital identity. In essence, it's your first line of defense in the cyber world, making its strength and secrecy paramount.
Passwords under Siege
The question that arises is – how strong is strong enough? With the rise in cybercrime, it seems that no password is foolproof. Passwords are under constant threat from numerous vectors. Brute force attacks, dictionary attacks, phishing, and keylogging are some of the many ways cybercriminals employ to crack your password.
Rising to the Password Challenge
While the password security challenge might seem daunting, it's certainly not unbeatable. Adopting a few smart practices can help fortify your password security.
1. Embrace complexity: The longer and more complex your password, the harder it is to crack. Try to create passwords with a mix of alphanumeric characters, symbols, and varying cases.
2. Keep it unique: Avoid reusing passwords across multiple accounts. It might seem convenient, but it's a high-risk practice. If one account gets compromised, all others become vulnerable.
3. Adopt Two-Factor Authentication (2FA): 2FA adds an extra layer of security, making it harder for cybercriminals to breach your account. Even if they manage to crack your password, the second layer of authentication can stop them in their tracks.
4. Be wary of phishing attempts: Always check the source of an email or message asking for your password. Legitimate companies will never ask for your password via email or phone.
5. Use a password manager: Password managers can generate complex passwords and store them securely, mitigating the need for you to remember multiple passwords.
The Future: Beyond Passwords
As technology evolves, so does the concept of password security. Biometrics, behavioral patterns, and continuous authentication are emerging as future trends in securing digital identities. However, until these become mainstream, the humble password continues to stand guard at the gates of our virtual world.
In conclusion, password security is indeed a challenging aspect of our digital lives, but it's a challenge worth rising to. In the end, staying safe in the vast expanse of the cyber universe hinges on how well we manage our passwords. So, let's invest time and thought into our passwords, just as we do in securing the keys to our homes. After all, our virtual existence is no less real or important.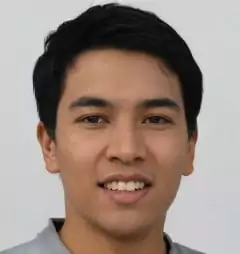 Hi! I'm Eric and I work on the knowledge base at GadgetMates.com.  You can see some of my writings about technology, cellphone repair, and computer repair here.
When I'm not writing about tech I'm playing with my dog or hanging out with my girlfriend.
Shoot me a message at ericchan@gadgetmates.com if you want to see a topic discussed or have a correction on something I've written.