With its svelte form, excellent camera, and powerful processing, the iPhone is one of the most well-known smartphones in the world. Its wide, colorful display plays a big role in its attraction. This trait, meanwhile, is also frequently one of the weakest. Several things, including unintentional drops and normal wear and tear, can harm an iPhone screen. Screen protection can help with that. The world of iPhone screen protection is explored in this article, along with the various types that are available, as well as their advantages, methods of installation, and advice on how to pick the best one for you.
The Importance of Screen Protection
Screen protection goes beyond just protecting your phone from spills and drops. It's about maintaining your device's general usability and functionality. After all, your iPhone's screen has to be crisp, clear, and responsive for practically everything you do on it, including online browsing, sending messages, viewing videos, and playing games. The value of your iPhone can be maintained by protecting the screen.
Screen protection categories
There are numerous varieties of iPhone screen protectors available, each having advantages and disadvantages. The most typical kinds are:
The strongest screen protectors are made of tempered glass. They offer exceptional protection against impacts and scratches since they are thicker and stronger than other materials. They provide a screen feel that is comparable to that of the first iPhone.
PET Plastic: These lightweight, thin shields provide rudimentary scratch prevention. They might not, however, shield against severe hits. PET protectors are reasonably priced, however over time they may become more prone to peeling or discolouration.
TPU Plastic: Compared to PET protectors, this kind provides superior protection. Because TPU protectors are flexible and better able to withstand impact than PET protectors, there is less chance that the screen will break. They are normally installed using a wet process.
Nano Liquid: A more recent entry on the market, nano liquid screen protectors are applied directly to the screen as a liquid before becoming hardened. These are not films or tempered glass. However, they could not offer as much impact protection as tempered glass or TPU protectors. They offer good resistance to scratches and smudges.
Features to Think About
Think about the following factors when selecting a screen protector for your iPhone:
Check the screen protector's compatibility with your iPhone model to ensure a good fit.
Coverage: While some screen protectors simply protect the flat portion of the screen, others also protect the curved edges.
Clarity: A decent screen protector should be nearly undetectable and shouldn't affect the screen's brightness or visibility.
That shouldn't have an impact on the touch sensitivity of the screen.
Installation: To make the process simpler, look for screen protectors that include all the required tools (such as cleaning wipes and dust removal stickers). Moreover, some manufacturers offer installation frames to properly line the protection.
How to Install a Screen Protector
A clean, dust-free environment and a steady hand are necessary for installing a screen protector. The basic steps are as follows:
Using the included damp wipe, thoroughly clean the screen.
Using a dry wipe to wipe the screen clean, then using dust removal stickers to get rid of any remaining dust.
On one side of the screen protector, remove the protective covering.
Set the screen protector in place. If one is given, a guide frame can be quite beneficial in this.
To avoid air bubbles, apply the protector starting at one edge and working your way slowly to the other.
Put pressure on the protector and expel any last-minute bubbles.
Take off any protective film that is covering the protector's top.
Conclusion
Whether you recently purchased an iPhone or have owned your gadget for a long, spending money on a screen protector is a wise move. Along with helping to prevent physical damage to your phone, it can also lessen glare, fend off hazardous microorganisms, and repel fingerprints. When choosing, keep in mind to compare the various varieties, take important characteristics into account, and make sure you're happy with the installation procedure. You may extend the life of your iPhone and take advantage of a crystal-clear, vibrant display for many years with the correct screen protector.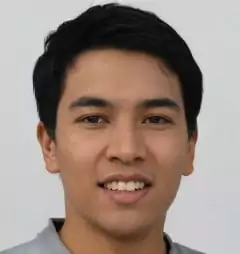 Hi! I'm Eric and I work on the knowledge base at GadgetMates.com.  You can see some of my writings about technology, cellphone repair, and computer repair here.
When I'm not writing about tech I'm playing with my dog or hanging out with my girlfriend.
Shoot me a message at ericchan@gadgetmates.com if you want to see a topic discussed or have a correction on something I've written.