A laptop with a damaged screen can be a user's worst nightmare. In the bustling city of Las Vegas, where work and entertainment are synonymous with functioning technology, having a reliable go-to place for laptop repairs is crucial. For those experiencing this inconvenience, GadgetMates stands out as a beacon of hope, providing exceptional laptop screen repair services. Call us at 702-444-0000 (7 Days a Week) to speak with a technician about your repair problem.
1. GadgetMates: Southern Nevada's Repair Expert:
GadgetMates has solidified its status as the leading laptop repair center in Southern Nevada. With its expert technicians and advanced tools, it's the optimum choice for anyone looking to restore their laptop to its former glory.
2. Two Convenient Locations:
GadgetMates operates out of two locations to serve its customers better:
These locations are strategically situated to be accessible to a wide range of customers across Las Vegas.
3. Comprehensive Screen Repair Services:
Whether it's a small crack or a completely shattered screen, GadgetMates is equipped to handle a variety of repair needs. Their meticulous approach ensures that every repair is conducted with the utmost precision and care.
4. Quick and Efficient Solutions:
Understanding the importance of time, GadgetMates prioritizes providing swift yet effective solutions, minimizing the downtime users might face due to a damaged laptop screen.
5. Customer-Centric Approach:
GadgetMates puts its customers first, focusing on transparent, friendly, and reliable services. This customer-centric approach has earned them a reputation as a trusted repair center in Las Vegas.
6. Professional Consultation:
Beyond repairs, GadgetMates offers professional advice on laptop maintenance and care, helping customers avoid future damages and extend the lifespan of their devices.
7. Competitive Pricing:
Quality services at GadgetMates don't come with exorbitant price tags. They offer competitive pricing, ensuring customers receive value-driven services without breaking the bank.
8. Warranty and Guarantee:
To instill confidence in their services, GadgetMates provides warranties on their repairs, guaranteeing the longevity and reliability of the fixed laptop screens.
Conclusion:
In the lively city of Las Vegas, a functioning laptop is almost a lifeline. GadgetMates, with its superior services and customer-first approach, emerges as the ultimate destination for laptop screen repairs. With two accessible locations and a team of seasoned professionals, GadgetMates promises to turn your laptop woes into a seamless, pleasant experience, giving you peace of mind and a laptop that's as good as new.
FAQs:
How long does a laptop screen repair typically take at GadgetMates?

GadgetMates aims to provide swift and efficient services, with most repairs being completed within the same day, depending on the extent of the damage and availability of parts.

Can GadgetMates handle repairs for different laptop brands and models?

Absolutely, GadgetMates has the expertise and resources to repair a wide range of laptop brands and models, ensuring versatility in their services.

Is it necessary to book an appointment for a screen repair at GadgetMates?

While walk-ins are welcomed, booking an appointment can ensure quicker service and minimal waiting time, optimizing the overall customer experience.

Does GadgetMates provide any after-repair support or assistance?

Yes, GadgetMates values customer satisfaction and provides after-repair support and guidance, reinforcing their commitment to service quality.

Is it possible to get a quote for a screen repair before committing to the service?

GadgetMates offers upfront and transparent pricing, allowing customers to get quotes and be informed about the cost of repairs before proceeding.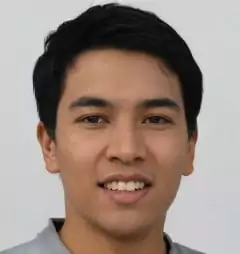 Hi! I'm Eric and I work on the knowledge base at GadgetMates.com.  You can see some of my writings about technology, cellphone repair, and computer repair here.
When I'm not writing about tech I'm playing with my dog or hanging out with my girlfriend.
Shoot me a message at ericchan@gadgetmates.com if you want to see a topic discussed or have a correction on something I've written.