What iPhone should you choose? With so many choices out there you can get a lot of different opinions on this. Usually the answer is – whatever the best one is that you can afford. But there are still some subtle differences between the different versions that you should know about. Especially if you're going to trade in for a 2nd hand or buy a used iPhone model. The iPhone has been a significant player in the worldwide smartphone market since its release in 2007. Apple has introduced technological innovations with every new model, raising the bar for the sector. It can be difficult to choose an iPhone given the wide range of models that are currently available. To assist you in making a selection, this article will present a thorough comparison of the various iPhone models.
iPhone 15 Versions
Apple's introduction of the iPhone 15 series marks a significant leap in smartphone technology. This series, announced on September 12, 2023, includes four distinct models: iPhone 15, iPhone 15 Plus, iPhone 15 Pro, and iPhone 15 Pro Max. Each model, with its unique set of features and specifications, caters to a wide array of user preferences and needs​​​​​​​​​​​​.
Apple's iPhone 15 series marks a significant advancement in the company's smartphone lineup. This series introduces four distinct models, each tailored to meet varying user preferences and requirements. The models include the standard iPhone 15, the iPhone 15 Plus, the iPhone 15 Pro, and the iPhone 15 Pro Max, showcasing Apple's continued innovation and technological prowess in the mobile phone industry​​.
iPhone 15 and iPhone 15 Plus
The base model, the iPhone 15, is the entry point into the series, with a starting price of $699. It is accompanied by the iPhone 15 Plus, a slightly larger and more feature-rich version, starting at $799. These two models share most features, offering a balanced combination of performance and value, making them suitable for a broad range of users​​​​.
iPhone 15 Pro and iPhone 15 Pro Max
The iPhone 15 Pro and iPhone 15 Pro Max represent the high-end offerings in this series. The iPhone 15 Pro introduces an array of advanced features, including a new A17 Pro chip that promises game-changing performance and efficiency. Furthermore, the iPhone 15 Pro Max stands out with the longest optical zoom ever in an iPhone, providing unparalleled photography capabilities. Both models exemplify Apple's commitment to pushing the boundaries of smartphone technology​​.
Design and Display
Each model in the iPhone 15 series boasts unique design elements and display features. The iPhone 15 Pro, for instance, offers a 6.1-inch OLED display with a resolution of 2556 x 1179 pixels, balancing size and clarity for an optimal viewing experience. The series also introduces innovative design materials, such as titanium, which enhances the durability and aesthetic appeal of the devices​​​​.
Older iPhone Versions
iPhone 14 Versions
Apple added four new iPhone 14 models to its lineup of smartphones in 2022: the standard iPhone 14, the bigger iPhone 14 Plus, the more feature-rich iPhone 14 Pro, and the larger iPhone 14 Pro Max. To satisfy varied customer preferences and budgets, these devices offer a range of features and costs. The models' significant differences include differences in size, screen quality, construction materials, and unique features like the "Dynamic Island" found in the Pro variants.
The Plus and Pro Max editions have larger displays than the iPhone 14 and iPhone 14 Pro, which are the smaller models.
The devices' screen resolutions vary, but they all have OLED displays for vibrant colors.
An always-on display function is available on the Pro and Pro Max models for easy access to widgets like time and weather.
All models have a ceramic shield front for increased durability; the Pro and Pro Max are constructed of stainless steel, while the 14 and 14 Plus are made of aluminum.
The "Dynamic Island," a new screen feature in the Pro versions, adds extra screen real estate.
iPhone 13 Versions
The iPhone 13 series, which included the iPhone 13, 13 Mini, 13 Pro, and 13 Pro Max, was introduced in 2021. It included an A15 Bionic processor, improved cameras, and different storage capacities while running Apple's most recent iOS version at the time. With the exception of the new 1TB storage option for the Pro models, the pricing of these devices roughly resembles that of the iPhone 12 series and offers a variety of features at various price points.
Price points for the four iPhone 13 models varied from $699 for the 128GB Mini to $1,599 for the 1TB Pro Max.
The basic iPhone 13 and Mini have up to 512GB of storage, while the Pro and Pro Max have up to 1TB. All models offer higher storage options.
In comparison to the iPhone 12 series, each model has a 20% smaller notch, a larger and heavier design, and a new camera module.
Screen sizes available for the iPhone 13 series models range from 5.4 inches for the Mini to 6.7 inches for the Pro Max.
A 120Hz display, like those found in other premium smartphones, is only available on the Pro and Pro Max variants.
Cinematic mode and macro photography are among the camera improvements included in the iPhone 13 series, however lidar scanning is only available on the Pro and Pro Max models.
With movie playback times ranging from 17 hours for the iPhone 13 to 28 hours for the Pro Max, Apple promises longer battery life for the iPhone 13 series.
iPhone 12 Versions
After the release of the iPhone X, the iPhone 12 series has undergone a dramatic design evolution that saw the return of flat sides from the iPhone 4 and 5 period. The iPhone 12 Mini, iPhone 12, iPhone 12 Pro, and iPhone 12 Pro Max are the four devices in the series.
The smallest and lightest model in the lineup, the iPhone 12 Mini has a 5.4-inch Super Retina XDR display. It has the same A14 Bionic chip as its competitors, so performance is comparable despite its size. It supports 5G connectivity and has a dual camera setup.
iPhone 12: The iPhone 12 boasts a larger 6.1-inch Super Retina XDR display but shares the A14 Bionic CPU, dual-camera setup, and 5G compatibility with the 12 Mini.
iPhone 12 Pro: This model has more sophisticated functions. It has a similar-sized display to the iPhone 12 but a triple camera setup with a LiDAR scanner for better augmented reality and low-light shooting. In addition, it features greater base storage than the iPhone 12 and 12 Mini and a stainless steel body.
The largest model in the line, the iPhone 12 Pro Max, has a 6.7-inch screen and a bigger battery. Although it offers many of the same capabilities as the 12 Pro, it sports a more sophisticated camera setup with sensor-shift optical image stabilization.
iPhone 11 Versions
The iPhone 11, iPhone 11 Pro, and iPhone 11 Pro Max are all part of the iPhone 11 series. The A13 Bionic chip is utilized by all three variants.
iPhone 11: The entry-level model has a dual-camera setup, a 6.1-inch Liquid Retina HD display, and is available in six distinct colors. It does not, however, have an OLED screen or a triple camera configuration like the Pro models have.
iPhone 11 Pro: The iPhone 11 Pro features a triple-camera configuration for more diverse photography, an OLED panel for improved contrast, and a smaller 5.8-inch Super Retina XDR display. Also, it comes in four distinct colors and features a stainless-steel body.
iPhone 11 Pro Max: Similar to the 11 Pro, the Pro Max has a larger 6.5-inch Super Retina XDR display and a more potent battery.
iPhone SE (2nd Generation)
The second-generation iPhone SE, which was released in 2020, is a portable and reasonably priced substitute. It has a slimmer 4.7-inch Retina HD display, a back camera with a single lens, and the potent A13 Bionic CPU. It has a Home button with Touch ID and a similar design to the earlier iPhone 8.
iPhone XS and XS Max
These 2018 models have the A12 Bionic chip as its main component. While the XS Max has a 6.5-inch display, the XS sports a 5.8-inch Super Retina HD screen. Both support Face ID and have two back cameras.
iPhone XR
The iPhone XR, which was also introduced in 2018, is a less expensive option to the XS and XS Max. It has a 6.1-inch Liquid Retina HD display and an A12 Bionic chip. It just has a single rear camera, unlike the XS versions.
Conclusion
Which iPhone should I buy? What you're looking for in your smartphone will ultimately determine the answer of that question. The iPhone SE or iPhone 12 Mini may be appropriate if small size, mobility, and price are your top requirements. If you want a larger display and better camera system then think about the iPhone 13 / 14 / 15 Pro Max series. To figure out which model is ideal for you, spend some time comparing and contrasting the various models because each one offers a distinctive combination of features and performance.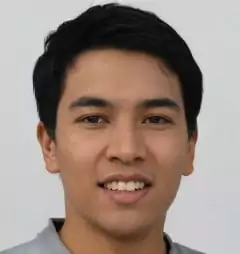 Hi! I'm Eric and I work on the knowledge base at GadgetMates.com.  You can see some of my writings about technology, cellphone repair, and computer repair here.
When I'm not writing about tech I'm playing with my dog or hanging out with my girlfriend.
Shoot me a message at ericchan@gadgetmates.com if you want to see a topic discussed or have a correction on something I've written.