Ever since the launch of the first iPhone back in 2007, each year brings with it the anticipation and excitement of a new iteration of Apple's flagship product. The upcoming iPhone 15 is no exception. With the specifications leaked ahead of its official announcement, it's time to analyze and speculate on what this device may offer.
The Anticipation Surrounding iPhone 15
The iPhone 15 is undoubtedly one of the most eagerly awaited smartphone releases in recent memory. Year after year, Apple has pushed the boundaries of smartphone innovation, so it's no surprise that tech enthusiasts are buzzing about the latest installment. Think of the anticipation as the seconds before a fireworks display – you never know what spectacular sight you're about to witness.
Leaked Specifications of iPhone 15
Design and Display
According to the leaked specifications, the iPhone 15 is set to feature a curved front glass design and come in 6.1" and 6.7" sizes (for the iPhone 15 and iPhone 15 Plus). The iPhone 15 is expected to have an OLED display with the Dynamic Island. The device will likely have an edge-to-edge screen, maximizing the user's viewing experience and a 60hz refresh rate. Imagine going from a regular television screen to a full-blown home theatre – that's the difference we're talking about!
Camera and Imaging
When it comes to photography, Apple always takes it to another level. The iPhone 15 will reportedly feature a 48MP wide camera multi-lens setup, with increased megapixel count, offering higher resolution photos and improved night mode capabilities. This camera will features new 5-6x telephoto technology. It's like having a professional DSLR right in your pocket!
Performance and Processing Power
Under the hood, the iPhone 15 is expected to be powered by the A16 Bionic chip, providing faster and more efficient performance. You will also be getting 6GB of RAM memory. It's like swapping out a conventional engine for a turbo-charged powerhouse. Gaming and multitasking would be smoother than ever!
Battery and Charging
Battery life and charging have always been critical for users. The iPhone 15 is rumored to feature a more substantial battery and faster, more efficient wireless charging. It's akin to having a power plant in your pocket, ensuring that your device is always ready to perform. The big change here is that Apple is switching to USB-C 20W charging for the port so keep an eye on that for all your chargers and accessories.
Potential Pricing and Release Date
While there is no official confirmation, experts predict that the iPhone 15 will be released in the fall of 2023 (September). As for the price, with the advanced features it offers, it might carry a hefty price tag, like buying a luxury item.
Comparison with Previous Models
Compared to its predecessors, the iPhone 15 is expected to offer a slight upgrade in terms of design, performance, and camera technology.
Customers have high expectations from the iPhone 15, given the leaked specifications and the hype. The question is, will it live up to these expectations, or will it surpass them, like a mystery novel that outdoes the suspense you anticipate?
Impact on the Market
The release of the iPhone 15 is expected to have a substantial impact on the market, setting a new benchmark for smartphones. It's the same effect a new trendsetter has on fashion – it changes the game!
Despite the excitement, there are concerns about the potential high price, battery life, and the environmental impact of manufacturing new smartphones. Remember, every coin has two sides, and so does the upcoming iPhone 15.
Conclusion
The leaked specifications suggest that the iPhone 15 could be a game-changer in the smartphone industry. As with every leak, take this information with a pinch of salt until the official announcement. Regardless, it's clear that the excitement around the iPhone 15 is reaching a fever pitch.
FAQs
When is the iPhone 15 expected to release? It's expected to be released in September of 2023.
Will the iPhone 15 have a better battery life? Leaked specifications suggest it may have a larger battery capacity.
What will be the expected price of the iPhone 15? While not officially confirmed, it's anticipated to carry a high price tag due to advanced features.
How will the iPhone 15 compare with its predecessors? It's expected to have significant upgrades in design, performance, and camera technology.
What new features will the iPhone 15 offer? The iPhone 15 may offer a curved OLED display, improved camera, A16 Bionic chip, advanced water and dust resistance, and USB-C port for charging.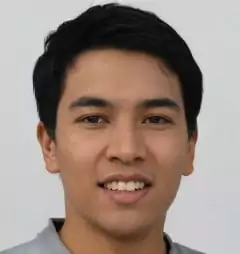 Hi! I'm Eric and I work on the knowledge base at GadgetMates.com.  You can see some of my writings about technology, cellphone repair, and computer repair here.
When I'm not writing about tech I'm playing with my dog or hanging out with my girlfriend.
Shoot me a message at ericchan@gadgetmates.com if you want to see a topic discussed or have a correction on something I've written.