The iPad, Apple's revolutionary tablet, is not just a device for browsing the web or watching videos. It's a versatile tool that has transformed how we interact with technology. From charging your Apple Pencil to serving as a digital planner, the iPad's use cases are diverse and continually expanding.
1. iPad Charge Your Apple Pencil: A Convenient Feature A standout feature of the iPad is its ability to charge the Apple Pencil. This is particularly beneficial for artists and note-takers who rely on their Apple Pencil for day-to-day tasks. The process is as simple as connecting the pencil to the iPad's magnetic connector for an effortless charge.
2. Use iPad as a Second Monitor: Expanding Your Workspace The iPad's capability to function as a second monitor is a boon for productivity. With features like Sidecar, you can extend your Mac's display, providing additional screen real estate that's perfect for multitasking, graphic design, or video editing.
3. iPad Holders for Treadmills: Combining Fitness and Entertainment Staying entertained while working out is easier with iPad holders for treadmills. These accessories allow you to securely mount your iPad, offering access to fitness apps, streaming services, or eBooks as you exercise.
4. iPad for High School Grads: The Perfect Educational Companion The iPad is an excellent gift for high school graduates embarking on their college journey. It serves as a powerful educational tool, perfect for taking notes, researching, reading digital textbooks, and even managing college life with various productivity apps.
5. iPad Digital Planning: Organizing Your Life with Ease Embrace organization with iPad digital planning. With a plethora of planning apps available, you can transform your iPad into a digital planner, creating custom schedules, to-do lists, and reminders that keep you on track and synced across all your devices.
6. Use Synology with iPad: Streamline Your Storage Integrate your Synology NAS system with your iPad for seamless file management. The Synology suite of apps allows you to effortlessly access, manage, and backup your files on the iPad, making it a central hub for all your digital storage needs.
7. The Versatility of the iPad: Beyond Conventional Use The iPad's versatility is its biggest strength, serving various roles:
As a Drawing Tablet: For digital artists, the iPad and Apple Pencil combo is a dynamic digital canvas.
For Remote Learning: It's an invaluable resource for students engaging in online classes.
As a Business Tool: Professionals can leverage the iPad for presentations, remote meetings, and managing work documents.
Conclusion: The iPad as a Gateway to Innovation and Efficiency The iPad's diverse applications demonstrate its status as a tool of innovation and convenience. Its ability to adapt to different scenarios, from educational purposes to enhancing workouts, makes it an invaluable asset for users of all ages and professions. The iPad continues to redefine the boundaries of what a tablet can do, providing solutions and opportunities for a wide array of needs and aspirations.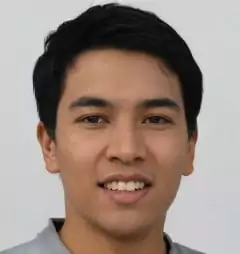 Hi! I'm Eric and I work on the knowledge base at GadgetMates.com.  You can see some of my writings about technology, cellphone repair, and computer repair here.
When I'm not writing about tech I'm playing with my dog or hanging out with my girlfriend.
Shoot me a message at ericchan@gadgetmates.com if you want to see a topic discussed or have a correction on something I've written.