The iPhone 12 has a VERY strong frame – so bending it is quite a challenge. But if that has happened to you, you might be able to do some things to bend it back. A lot of times the force required to actually bend the phone might ruin the components inside the phone so you'll want to check everything out. Additionally, the force required to bend the phone back to its original position can also cause severe damage to the parts of the phone itself so be mindful of that and always back up your data first. The following guide provides some steps for addressing this issue.
Understanding and Addressing a Bent Frame in iPhone 12
Assessing the Damage
Preparing for Repair
The Straightening Process
Post-Straightening Care
Considering Frame Replacement
Seeking Professional Help
Replacement vs. Repair
Additional Insights from User Experiences
FAQs
Conclusion
Repairing a bent iPhone 12 frame requires careful consideration of the damage's severity and the risks involved. While minor bends might be manageable at home, significant warping usually requires professional intervention or frame replacement. Always prioritize the safety of the device and its functionality over aesthetics. In cases where the damage is beyond repair, considering a replacement might be the best course of action.
Assuming the internal components of the phone are still fine (and also not bent) a new frame / housing may be the easiest way out of this. You will want to check all of the internal components you'll be transferring over (the logic board, screen, battery, etc.) for damage and test functionality. Anything that is bent beyond repair and/or not functioning would have to be replaced. One thing of note with a frame replacement is that if you try to screw in a bent OLED or logic board into a straight frame you run the risk of cracking it. If your components bent along with the frame you might be best off just keeping things the way they were.
If you're going the other route of trying to bend it back, you must realize that the frame on the iPhone 12 is really sturdy and will require a lot of pressure. Even with a lot of pressure you may still not be able to straighten it out. So first remove whatever components would be at risk with the pressure you're going to apply (definitely take off the screen, remove the logic board, battery, cameras, etc.). You'll risk breaking the back glass on any sort of attempt to bend the frame so please be aware of that.
Once you're down to basically just the frame you'll then be able to try to bend it. Some technicians recommend using the edge of the table and applying pressure to try to bend it. Others would recommend using something like a C-Clamp with wooden blocks to apply uniform pressure across the frame.
No matter what way you go about it, though, you might run into a hurdle with how strong the frame will be – it's going to require a serious amount of force. Bending it back with just your hands is going to be almost impossible under most scenarios.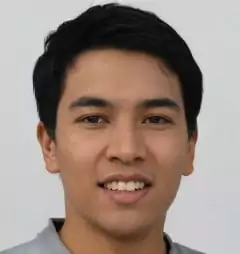 Hi! I'm Eric and I work on the knowledge base at GadgetMates.com.  You can see some of my writings about technology, cellphone repair, and computer repair here.
When I'm not writing about tech I'm playing with my dog or hanging out with my girlfriend.
Shoot me a message at ericchan@gadgetmates.com if you want to see a topic discussed or have a correction on something I've written.