It might be annoying to lose access to your Apple ID account, especially if you can't remember your password. But, don't panic! We'll walk you through each step of regaining your Apple ID account after you've forgotten the password in this extensive guide. We have you covered whether you use an iPhone, iPad, or Mac. Now let's get started and reclaim control of your priceless Apple ID account.
Your Apple ID is crucial since it opens up a number of Apple services, such as iCloud, iTunes, the App Store, Apple Music, and more. It ensures a seamless user experience and lets you sync your data across numerous devices. Hence, in order to reclaim access to these priceless services, restoring your Apple ID is essential.
Frequent Causes of Password Forgetfulness with Apple IDs You could forget your Apple ID password at any time. Some typical causes include switching devices and forgetting the new password, using numerous Apple IDs and mixing up their passwords, or simply letting a long period of inactivity go by and letting the password become forgotten.
First Steps in Recovering an Apple ID: To start the recovery procedure after realizing you've forgotten your Apple ID password, adhere to these basic instructions.
Making use of the Apple ID website
Visit the Apple ID account page by launching a web browser.
Forgotten your Apple ID or password? click here.
After entering it, click "Continue" to continue.
Choose the type of recovery that works best for you: two-factor authentication, security questions, or email.
Making use of the Apple Support App
From the App Store, download the Apple Support app.
Launch the app, then select "Get Support."
Next select "Apple ID" while selecting your device.
Click "Forgot Apple ID Password" and proceed as instructed.
Options for Regaining Access to Your Apple ID Account After Starting the Recovery Process, You Have Many Choices.
Getting Your Apple ID Back Through Email:
During recovery, select the "Email authentication" option.
Your Apple ID's primary or backup email address will get a recovery email from Apple.
For help changing your password, go to the email's instructions.
How to Respond to Security Queries
Upon recovery, choose the "Answer security questions" option.
Answer the security questions you chose to ask when you created your Apple ID.
You'll have the option to reset your password if the answers are confirmed.
Two-factor authentication is used:
During recovery, select this option if two-factor authentication is enabled.
Follow the on-screen directions to use reputable devices or phone numbers to confirm your identification.
You can reset your password and receive access to your Apple ID account when your identity has been verified.
How to reach Apple Support
Get in touch with Apple Help for additional help if none of the aforementioned solutions work or if you experience any problems.
You can receive individualized assistance from Apple's customer service representatives and get your Apple ID account back.
Additional Advice for Successful Recovery: Take into account the following advice to ensure a smooth recovery procedure and avoid future password problems:
To confirm account ownership:
Make sure the email address connected to your Apple ID is current and reachable.
Because it acts as a fallback in the event that you lose your Apple ID password, keep your rescue email address up to date.
Ways to Update Security:
Review and update your trusted devices, two-factor authentication settings, and security questions on a regular basis.
Use a strong, original password that is difficult to guess.
Safeguard Your Information:
Be on the lookout for phishing schemes and other attempts to fool you into disclosing your Apple ID and password.
Keep your Apple ID password private, and use caution while connecting to public Wi-Fi networks.
Prevention Techniques to Prevent Future Password Problems: Consider putting these preventative measures into practice to lessen the likelihood that you may forget your Apple ID password in the future:
To manage and store your passwords safely, use a password manager.
For a faster and more secure authentication, turn on Face ID or Touch ID.
Create backup email or phone numbers or other possibilities for password recovery.
Conclusion: You don't have to worry if you forget your Apple ID password. You may successfully recover your Apple ID account and get access to the useful services it offers by following the instructions provided in this tutorial. Keep in mind to safeguard your account information and take precautions to prevent password problems in the future. Experience once more the smooth Apple experience!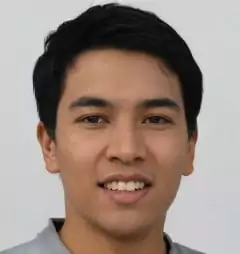 Hi! I'm Eric and I work on the knowledge base at GadgetMates.com.  You can see some of my writings about technology, cellphone repair, and computer repair here.
When I'm not writing about tech I'm playing with my dog or hanging out with my girlfriend.
Shoot me a message at ericchan@gadgetmates.com if you want to see a topic discussed or have a correction on something I've written.