Immerse yourself in a world that resonates with your passion by starting a computer repair business. As a tech enthusiast, you'll find joy in running a business that revolves around computer discussions, troubleshooting, and perhaps, most thrilling of all, repairs. But remember, it's not all fun and games, establishing and running a successful computer repair business requires meticulous planning and execution.
Top Tip Before venturing into a computer repair business, it's crucial to determine the range of services you plan to offer, and what they entail. For instance, if your services encompass computer repairs, you'll need to accumulate repair experience. Should you decide to become a Microsoft Surface reseller, it necessitates completion of Microsoft's reseller training course.
Setting Up Your Computer Repair Business The digital landscape has evolved significantly since the era of cumbersome IBM mainframes. Now, as you prepare to open your computer repair business, you'll have to pinpoint what your services or products are going to be. Will you offer computer repair services, conduct computer classes for beginners, or resell computers from giants like Microsoft or Apple?
If tinkering with computers excites you, starting a computer repair business could be an excellent choice. It's essential to evaluate your expertise level and pursue further training if your skillset seems inadequate. Gradually, you'll become proficient enough to consider specializing in areas like network connectivity or hardware issues.
Becoming a Reseller Becoming a reseller implies forging partnerships with companies like Microsoft and satisfying their reseller requirements. For instance, if you want to be a Microsoft Surface reseller, it necessitates attending the Surface Academy and achieving at least 80 percent on the seller assessment test after training.
Understanding Your Market Knowing your market is essential to keep your computer repair business up and running. You should take into account the needs of your potential customers and whether you can meet them. Are you targeting business or residential customers? Your operating hours should align with their convenience.
Next, you'll have to decide whether you'll operate from your home or set up a physical store. Remember, a brick-and-mortar store, though small, can add to your credibility. However, don't neglect the importance of a well-structured website, even though computer repairs cannot be entirely online-based.
It's also critical to gauge your competition. Understand the services they offer, the computer equipment they resell, and their hourly rates. This will give you insights into how you can outsmart them with superior skill or more affordable rates.
Acquiring Necessary Equipment Setting up a small startup like a computer repair business requires overcoming initial costs, including equipment procurement. If you plan to offer repair services, you'll need to invest in tools like a basic toolkit, thermal paste, a cable tester, routers, mice, DVD-burners, and power supplies. Your budget allocation and prioritization will determine your purchasing decisions and inventory management.
Building a Computer Repair Business Computer repair technicians solve both hardware and software issues. But before you kickstart your computer repair business, you'll need to delineate the repair services you plan to offer. This might include general hardware repair and upgrade services, virus removal, data recovery, among others. You should also consider the operating systems you'll be working with, as repairing a Windows XP computer differs greatly from repairing a computer running a Linux distribution or a version of Mac OS X.
Getting Certified Certification may not be explicitly required to start a computer repair business, but it adds credibility that is otherwise hard to achieve. Hence, you should consider taking up certification courses in areas you wish to specialize in. Examples include the CompTIA A+ certification for computer hardware, Microsoft Certified Professional certification for working with Microsoft operating systems and programs, and Certified Data Recovery Professional certification for data recovery work.
Identifying Your Target Customers You should identify whether you'd prefer to work with business clients or residential customers. Understanding your target audience will help you direct your advertising efforts effectively.
Competitor Analysis Thoroughly research your competitors to understand the rates, services, and certifications they offer. This knowledge will help you set competitive and reasonable rates for your skill level and certifications.
Business License & Insurance Before starting, apply for a business license and register your business under an appropriate name. Also, purchase a liability insurance policy to protect yourself from potential lawsuits should a customer's computer get damaged under your care.
Marketing Your Business Market your business by creating a website with information about your services, rates, and certifications. Publish ads in local newspapers and magazines, offer introductory discounts to lure customers, and always keep track of your income and expenses for tax purposes.
Becoming a Computer Retailer As computer usage becomes an integral part of our culture, computer retailers are in high demand. They sell the latest laptops, desktops, upgrades, and gadgets, often buying products at wholesale prices and selling them to consumers at a higher cost.
Preparation as a Business Owner To become a successful computer retailer, you need to understand the dynamics of a retail business, know about computer products, and have excellent customer service skills. You also need to meet all legal requirements to establish your business.
Business Development A solid business plan can help you make informed decisions about structuring your business. It's essential to choose a niche market, learn about your audience, decide on a business location, connect with suppliers and manufacturers, and create an effective marketing plan. Following these steps can set you up for success in the world of computer retail.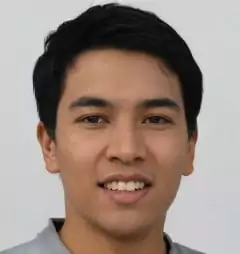 Hi! I'm Eric and I work on the knowledge base at GadgetMates.com.  You can see some of my writings about technology, cellphone repair, and computer repair here.
When I'm not writing about tech I'm playing with my dog or hanging out with my girlfriend.
Shoot me a message at ericchan@gadgetmates.com if you want to see a topic discussed or have a correction on something I've written.