Since its release in September 2023, the iPhone 15 has taken the cell phone world by storm. Everyone wants one – but the prices are pretty steep. There are some ways to get them for free or at a reduced cost, however. We'll walk you through the various deals and offers from major carriers and retailers that can help you buy your iPhone 15.
Why Is The iPhone 15 Only "Sort-Of" Free?
There are legitimate ways to get cell phones for free – government programs, low-income assistance, etc. – but for the vast majority of people looking to get an iPhone 15 for free, there will always be strings attached. Are there ways to get the iPhone 15 for "Free"? The answer is YES but with one major caveat: it's going to require a long-term commitment and, in some cases, an eligible trade-in. Most of our readers will have to go the trade-in route.
So while the carriers are pitching their deals and claiming the iPhone is FREE, you should be aware that the cost is being factored into the long-term contract they're having you sign. But if you're OK with that, then the easiest way to get your Free iPhone is by trading in an existing iPhone 11 or newer to one of the major carriers. There are very generous iPhone 15 trade-in deals going around right now. Again, the big disclaimer with this is that AT&T, T-Mobile, or Verizon will want you to sign a 24-36 month deal to use the offer.
About the iPhone 15 Lineup
The iPhone 15 and iPhone 15 Plus come with a durable aluminum and color-infused back glass design, boasting the Dynamic Island and an A16 Bionic chip. They feature a 48MP Main camera and a new 2x Telephoto option. On the other hand, the iPhone 15 Pro and iPhone 15 Pro Max are Apple's lightest Pro models ever. They come with a titanium design, a new Action button, and a camera system that includes a 48MP Main camera. The Pro models also feature the A17 Pro chip, ensuring top-notch gaming experiences.
What Are The Options For A Free iPhone 15
Carrier Promotions
Mobile carriers often have promotions where they offer free iPhones or at heavily discounted prices when customers sign up for long-term contracts or switch services. For instance, Verizon has been known to provide such deals.
Government Programs
For low-income families and those receiving public assistance, the government offers programs to provide free older generation phones – including iPhones in some cases. These programs aim to ensure everyone has access to essential communication tools.
Lifeline and Link-Up
These government initiatives provide free iPhones to those with limited financial means. The devices might not be the latest models or refurbished ones, but they serve the purpose. To qualify, households typically need to have an income below 135% of the federal poverty guidelines or be enrolled in specific government assistance programs like SNAP, Medicaid, or SSI.
Companies Offering Free iPhones
Several telecommunication companies provide free iPhones, either as part of government programs or their own initiatives. Some notable ones include:
Assurance Wireless: A subsidiary of Virgin Mobile offering free iPhones and plans in over 40 states.
enTouch Wireless: Provides free iPhones in 29 states, especially for senior citizens and those in poverty.
SafeLink Wireless: Owned by TracFone, it offers free iPhones in 40 states and the District of Columbia.
Q Link Wireless: Operates in 47 states and provides iPhones to families meeting specific income criteria.
State-Specific Programs
Each state has its own set of programs and criteria for providing free iPhones. For instance, states like Alabama, Arizona, and Arkansas have specific initiatives in place.
Understanding the Basics
Before we delve into the specifics, it's essential to understand that when carriers and retailers advertise a "free" iPhone 15, it often comes with certain conditions. Typically, these offers involve trading in an eligible device and committing to a specific plan for a set duration. The "free" aspect usually means you'll receive credits that offset the cost of the new iPhone over a period, rather than an outright zero-dollar purchase.
AT&T's Offer
Trade-In and Save: AT&T is offering a free iPhone 15 or iPhone 15 Pro for both new and existing customers. The catch? You need to trade in an eligible phone in good condition and commit to an eligible unlimited voice and data plan for 36 months.
Credit Breakdown: The trade-in value determines the credit you receive. For instance, if your trade-in device is worth at least $230, you can qualify for up to a $1,000 trade-in credit. Devices valued between $130-$229 can get you up to an $830 credit, and those worth $35-$129 can fetch up to a $350 credit.
Verizon's Deals
Trade-In and Benefit: Verizon is offering up to a $1,000 trade-in value for new customers or existing ones adding a new line. Existing customers on select unlimited plans looking to upgrade can get up to $830 in trade-in value.
How to Qualify: To get the maximum $1,000 trade-in credit, you need to add a new line to Verizon's top Unlimited Ultimate Plan and trade in any iPhone, regardless of its condition. For the $830 credit, you must be a Verizon Unlimited Plus or Unlimited Ultimate subscriber and trade in an eligible device.
T-Mobile's Promotions
T-Mobile, a leading telecommunications company, has announced its exclusive offers for the iPhone 15 lineup. With the launch of the iPhone 15 and iPhone 15 Pro, T-Mobile is ensuring its customers get the best deals and experiences on these new devices. Let's dive into the details.
Trade-In and Reap the Rewards: T-Mobile offers varying trade-in values based on your plan. Go5G Plus or Go5 Next customers can get up to a $1,000 credit, Magenta MAX customers up to $650, Go5G or Magenta customers up to $350, and all others $200.
Qualifying for the Deal: To avail of these offers, you need to trade in an eligible phone in good condition, maintain an eligible unlimited voice and data plan for 24 months, and pay a $35 activation/upgrade fee.
T-Mobile's Exclusive Deals:
With T-Mobile's latest plans, such as Go5G Next, Go5G Plus, and select Go5G Business plans, both new and existing customers can get the iPhone 15 Pro on Us, which means up to $1000 off with a trade-in. Unique to T-Mobile, customers can upgrade every year or every two years, ensuring they always get the best phone deals. Additionally, T-Mobile customers will experience faster nationwide 5G standalone speeds on Apple's latest products.
Other Apple Products:
T-Mobile is also offering the advanced new Apple Watch Series 9, which comes with systemwide improvements and new features. They will also provide the Apple Watch Ultra 2 and the AirPods Pro (2nd generation) with USB-C charging capabilities.
Other Noteworthy Deals
Best Buy: They are offering the iPhone 15 for free with activation on select carriers.
Apple's Trade-In Program: While Apple doesn't offer a "free" iPhone 15, they do provide trade-in credits. Trading in an iPhone 7 or later can get you a credit ranging from $40-$650, depending on the model and condition. Android users aren't left out either, with trade-in values ranging from $30 to $325 for select devices.
---
Beware of Scams
While many genuine opportunities exist, there are also scams. Always verify the legitimacy of offers and avoid sharing personal information unless certain of the source.
Conclusion
Scoring a free iPhone 15 might seem too good to be true, but with the right information and a bit of diligence, it's entirely possible. Remember to read the fine print, understand the terms, and ensure that the deal aligns with your needs. With these fantastic offers at your fingertips, getting your dream phone has never been more attainable!
We like T-Mobile's exclusive offers for the iPhone 15 lineup the best. They showcase their commitment to providing the best deals for their customers, and with the shortest term on the contract you are actually paying it off the fastest. With a range of plans and offers available, T-Mobile ensures that every customer can find a deal that suits their needs. Whether you're a new customer or have been with T-Mobile for years, there's never been a better time to upgrade to the latest iPhone.
FAQs:
How do I know if a free iPhone offer is genuine? Research the company or program, read reviews, and avoid sharing personal details unless sure.
Are the free iPhones always the latest models? Not necessarily. They could be older models or refurbished devices.
Do I need to sign a contract to get a free iPhone from carriers? Often, yes. Carriers usually require a commitment or service switch.
Can I trust all telecommunication companies offering free iPhones? Always research and choose reputable companies.
Are there any hidden costs with free iPhones? There might be associated costs like service plans, taxes, or activation fees.
How do government programs determine eligibility for free iPhones? They usually consider income levels or enrollment in specific assistance programs.
Can I get a free iPhone if I'm not a US resident? This article focuses on US-based programs, but other countries might have similar initiatives.
Is it better to get a new or refurbished free iPhone? Both serve the purpose, but new devices might have a longer lifespan.
Do all states offer free iPhones? Most do, but the criteria and programs might vary.
What's the catch with free iPhone offers? There's often no catch, especially with government programs, but always read terms and conditions.
What are the main features of the iPhone 15 lineup offered by T-Mobile?
The iPhone 15 lineup features a durable design, advanced camera systems, and the latest A16 and A17 Bionic chips for enhanced performance.
How can T-Mobile customers benefit from the latest offers?
T-Mobile customers can get up to $1000 off the iPhone 15 Pro with a trade-in, and they can also upgrade their phones every year or every two years.
Are there any other Apple products available with T-Mobile's latest offers?
Yes, T-Mobile is also offering deals on the Apple Watch Series 9, Apple Watch Ultra 2, and the AirPods Pro (2nd generation).
What do carriers mean when they say "free" iPhone 15?
It typically means you'll receive credits over a period (e.g., 24 or 36 months) that offset the cost of the iPhone, provided you meet certain conditions like trading in an eligible device and committing to a specific plan.
Can I get a free iPhone 15 without a trade-in?
Most offers require a trade-in to get the iPhone 15 for free. However, the trade-in value and the models accepted can vary by carrier.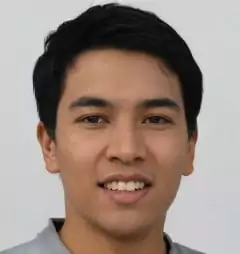 Hi! I'm Eric and I work on the knowledge base at GadgetMates.com.  You can see some of my writings about technology, cellphone repair, and computer repair here.
When I'm not writing about tech I'm playing with my dog or hanging out with my girlfriend.
Shoot me a message at ericchan@gadgetmates.com if you want to see a topic discussed or have a correction on something I've written.