Dropped your phone and shattered the screen? Or perhaps the battery isn't what it used to be? Whatever the issue, finding a reliable phone repair shop is paramount. But where to start? Well if you're in the state of Nevada be sure to check out our GadgetMates locations page for the closest outlet to you. If you're not in-state – let's start on the journey to find you a shop with great ratings!
Introduction: Importance of Trustworthy Phone Repair Shops
Before smartphones became our lifelines, a phone mishap wasn't a big deal. Now? It's like losing a limb. Hence, choosing a reputable repair shop is crucial.
Key Factors in Selecting a Repair Shop

Reliability: Do they deliver on their promises?
Skillset: Can they fix a variety of issues?
Price: Is the cost reasonable and competitive?

Potential Pitfalls of Choosing the Wrong Shop Think of a bad repair job as a poorly-done band-aid on a wound. It doesn't help and might make things worse.
Quick and Effective Methods to Locate Phone Repair Shops
Gone are the days of flipping through bulky directories. Welcome to the digital age!
Using Google Maps and Search Just type "phone repair shops near me" in Google. It's like asking a digital friend who knows every nook and cranny.
Utilizing Local Directories Websites like Yelp or the Yellow Pages often have ratings and reviews. It's like the modern-day word of mouth.
Asking for Recommendations A simple post on Facebook or a tweet asking for recommendations can work wonders. After all, why not use technology to fix technology?
Checking Out Social Media Platforms Many repair shops now showcase their work on Instagram or Facebook. It's like peeping into their workshop!
Evaluating the Quality of a Phone Repair Shop
Found a few potential places? Here's how to vet them:
Reading Customer Reviews Think of reviews as your crystal ball. They give a glimpse into past customers' experiences.
Asking about Warranty Policies A good shop will stand by its work. Ask about their warranty or guarantee policies.
Visiting the Shop in Person Sometimes, it's best to trust your gut. A visit can give you a feel for their professionalism and expertise.
Conclusion
Your smartphone is an extension of you. Treat it with the care it deserves by choosing the best repair shop. With the tips above, you're now equipped to make an informed choice. Happy repairing!
Frequently Asked Questions
Is it better to go to branded service centers or local repair shops?

Both have their merits. Branded centers might have original parts, while local shops could be more cost-effective.

How long should a typical phone repair take?

It varies but simple repairs like screen replacements often take an hour or two.

Are online reviews trustworthy?

Mostly, but always check multiple sources and look for detailed reviews. Google and Yelp are usually the best for all types of companies but you can find more niche based sites (like Tripadvisor for travel/entertainment, etc.)

Should I backup my phone before a repair?

Always a good idea to keep your data safe!

Will repairs void my phone's warranty?

It depends. Check your warranty terms or ask the service provider.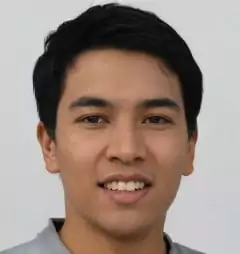 Hi! I'm Eric and I work on the knowledge base at GadgetMates.com.  You can see some of my writings about technology, cellphone repair, and computer repair here.
When I'm not writing about tech I'm playing with my dog or hanging out with my girlfriend.
Shoot me a message at ericchan@gadgetmates.com if you want to see a topic discussed or have a correction on something I've written.