Connecting an Ethernet cable to a wireless router is a fundamental task for setting up a wired network connection alongside your wireless network. This guide provides a step-by-step process to help you easily connect devices via Ethernet cable to your wireless router, enhancing your network's versatility and reliability.
Understanding Ethernet Connections
While wireless connections offer convenience and mobility, wired connections through Ethernet cables provide stability, faster speeds, and a more secure connection. This is especially beneficial for devices that require high-speed internet or are used for bandwidth-intensive activities.
Step 1: Gather Your Equipment
You will need a wireless router, an Ethernet cable, and the device you want to connect (like a computer, gaming console, or smart TV).
Step 2: Locate the Ethernet Ports
On your wireless router, you will find several Ethernet (LAN) ports. These are typically located at the back of the router and are labeled accordingly.
Step 3: Connect the Ethernet Cable
Take one end of the Ethernet cable and plug it into one of the LAN ports on your router. Ensure the connector clicks into place securely.
Step 4: Connect to Your Device
Plug the other end of the Ethernet cable into the Ethernet port of your device. As with the router, ensure the connection is secure.
Step 5: Confirm the Connection
Once connected, most devices and routers will show an indicator light signaling a successful connection. On your device, check the network settings to confirm it recognizes the wired connection.
Step 6: Test the Connection
Open a web browser on your connected device and try navigating to a website or perform an internet speed test to ensure the connection is working correctly.
Step 7: Configure Network Settings (If Necessary)
If your device does not automatically connect to the internet, you may need to configure its network settings. This typically involves setting the device to obtain an IP address automatically.
Tips for Effective Ethernet Connection
Cable Quality: Use a high-quality Ethernet cable (like Cat5e, Cat6) for better speeds and reliability.
Cable Management: Organize your cables neatly to prevent damage and maintain a tidy workspace.
Avoid Interference: Keep Ethernet cables away from large electrical appliances and devices that may cause interference.
Conclusion
Connecting an Ethernet cable to a wireless router is a simple and effective way to enhance your network's stability and speed. This wired connection complements your wireless network, offering a more consistent internet experience for devices that require it.
---
FAQs
Can I use any Ethernet cable to connect to my router? Yes, most Ethernet cables are compatible, but for better performance, use at least a Cat5e or Cat6 cable.
Will using an Ethernet cable slow down my wireless network? No, using an Ethernet cable will not impact the speed of your wireless network. It may actually improve overall network performance by reducing wireless congestion.
How many devices can I connect via Ethernet to my router? This depends on the number of LAN ports your router has, typically ranging from 1 to 4 or more.
Is an Ethernet connection more secure than wireless? Yes, Ethernet connections are generally more secure than wireless connections as they are less susceptible to external interference and hacking.
Do I need special settings to use Ethernet on my router? In most cases, no special settings are required. Just plug in the cable, and the router will automatically configure the connection.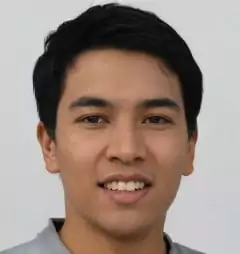 Hi! I'm Eric and I work on the knowledge base at GadgetMates.com.  You can see some of my writings about technology, cellphone repair, and computer repair here.
When I'm not writing about tech I'm playing with my dog or hanging out with my girlfriend.
Shoot me a message at ericchan@gadgetmates.com if you want to see a topic discussed or have a correction on something I've written.