While Dropbox offers a plethora of features and storage solutions, there might come a time when you decide to part ways. Deleting your account is a significant step, so it's essential to understand the process and implications.
Whether you're looking to declutter your digital space or switch to another service, here's a comprehensive guide on how to delete your Dropbox account.
Why Would Someone Want to Cancel Their Dropbox Subscription?
Dropbox is undeniably one of the top cloud storage services available. Yet, it might not be the right fit for everyone. Some reasons for canceling might include:
High subscription costs.
Finding a more suitable alternative.
No longer needing cloud storage.
Concerns about storage limits or features.
Canceling a Dropbox Subscription
For Non-Business Users:
Accessing Your Account: Start by signing in to your Dropbox account via a web browser.
Navigating to Settings: Click on your profile avatar located at the top right corner. From the dropdown menu, select "Settings."
Heading to the Plan Section: In the navigation menu, click on "Plan."
Initiating Cancellation: On the subsequent page, choose "Cancel plan."
Confirming Cancellation: A prompt will appear asking for a reason for cancellation. After selecting a reason, click "I still want to downgrade."
It's essential to note that after canceling, your Dropbox subscription won't end immediately. You'll continue to enjoy the benefits of your paid service until the end of your billing cycle. After this period, your account will revert to the Dropbox Basic plan, which offers 2 GB of storage.
For Business Users:
Dropbox offers various business plans, including Dropbox Standard, Advanced, and Enterprise. Only an admin can cancel these subscriptions, and the process is slightly different from non-business plans.
Sign In and Access Admin Console: After logging in, click on "admin console" in the sidebar.
Go to Billing: In the sidebar, click on "billing."
Canceling the Plan: Scroll down and click "cancel trial" or the relevant option for your subscription.
Reason for Cancellation: As with non-business plans, you'll be prompted to provide a reason for canceling.
Final Confirmation: Confirm that you wish to cancel your business subscription and acknowledge the implications, such as disbanding your team.
Steps to Delete Your Dropbox Account
Backup Important Files: Before initiating the deletion process, ensure you've backed up any crucial files stored in your Dropbox account to another location.
Log In: Access the Dropbox website and log in to your account.
Navigate to Account Settings: Once logged in, click on your profile picture or initials in the top right corner. From the dropdown menu, select 'Settings'.
Go to the 'General' Tab: Within settings, navigate to the 'General' tab.
Scroll Down: Scroll to the bottom of the page until you find the 'Delete account' option.
Enter Password and Confirm: Dropbox will ask you to enter your password for verification. You might also need to provide a reason for leaving. Once done, click on 'Delete account'.
Implications of Deleting Your Dropbox Account
Data Loss: All files and data associated with your account will be permanently deleted.
Shared Files: Any files you've shared with others will no longer be accessible.
No Automatic Reversal: Once deleted, the process is irreversible. You'll need to create a new account if you wish to use Dropbox again.
How to Delete a Dropbox Account
Dropbox, a renowned cloud storage service, offers a range of subscription plans catering to different user needs. However, there might come a time when you decide to part ways with your Dropbox subscription, either to downgrade to a free version or to delete your account entirely. This comprehensive guide will walk you through the steps to cancel or delete your Dropbox account based on information from various trusted sources.
Deleting Your Dropbox Account
If you wish to go a step further and delete your Dropbox account entirely:
Access Settings: After signing in, click on your profile avatar and select "Settings."
Delete Account Option: Under the "general" tab, scroll down and click on "delete account."
Confirmation: You'll be prompted to enter your password to confirm the deletion.
Refund Policy
After canceling your subscription, you might wonder about refunds. Dropbox issues refunds in rare cases. If you believe you're eligible for a refund, it's best to contact Dropbox support directly.
Conclusion
While Dropbox offers a seamless cloud storage experience, there might be reasons you choose to move on. By following this guide, you can ensure a smooth transition, safeguarding your data and understanding the implications of account deletion.
Whether you're looking to cancel your Dropbox subscription or delete your account, the process is straightforward. Always ensure you're aware of the implications, especially when deleting your account, as this action is irreversible. If you're considering switching to another service, there are numerous Dropbox alternatives available that might better suit your needs.
FAQs
Q: What happens to my files after canceling my Dropbox subscription? A: Your files remain accessible, but if you exceed the storage limit of the free plan (2 GB), additional files won't sync with your devices.
Q: Do I get a refund after canceling my subscription? A: Dropbox doesn't automatically issue refunds upon cancellation. However, you can contact their support to request a refund, which might be granted based on specific circumstances.
Q: Can I cancel my Dropbox free trial? A: Yes, you can cancel a Dropbox free trial. Your account will automatically downgrade to the Dropbox Basic (free) plan.
Q: How do I remove my credit card details from Dropbox? A: While you can't remove credit card details directly, you can avoid future billing by downgrading to the Dropbox Basic plan.
Q: What happens to my team when I cancel a Dropbox business plan? A: When you cancel a business plan, all member accounts revert to individual accounts. Ensure you're aware of this before proceeding with the cancellation.
Q: Can I temporarily deactivate my Dropbox account instead of deleting it? A: No, Dropbox currently doesn't offer a temporary deactivation feature. Once you delete your account, it's permanent.
Q: What happens to the files I've shared with others? A: Once you delete your account, shared files will no longer be accessible to others. It's advisable to inform any collaborators before deleting your account.
Q: Can I get a refund for my paid subscription if I delete my account? A: Refunds depend on Dropbox's terms of service and your subscription type. It's best to contact Dropbox support for specific queries related to refunds.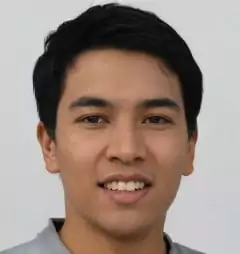 Hi! I'm Eric and I work on the knowledge base at GadgetMates.com.  You can see some of my writings about technology, cellphone repair, and computer repair here.
When I'm not writing about tech I'm playing with my dog or hanging out with my girlfriend.
Shoot me a message at ericchan@gadgetmates.com if you want to see a topic discussed or have a correction on something I've written.