Our iPhones hold a treasure trove of memories, important documents, and essential data. Ensuring that this data is safe and retrievable is paramount. If you're wondering how to back up your iPhone effectively, this guide is tailor-made for you.
Backing up your iPhone is essential to ensure the safety of your data. Whether it's precious photos, important contacts, or essential documents, having a backup means you can always retrieve your data if something goes wrong. This guide will walk you through the various methods to back up your iPhone, using information exclusively from the provided external links.
Introduction to iPhone Backups Apple, understanding the importance of data, has provided multiple avenues for users to back up their iPhones. Whether you're a fan of iCloud or prefer the traditional iTunes route, there's a backup solution for everyone.
Backing Up to iCloud
Open the Settings app on your iPhone.
Tap on your name at the top.
Navigate to iCloud > iCloud Backup.
Ensure the iCloud Backup slider is turned on.
Tap 'Back Up Now' and wait for the backup to complete.
Note: If you run out of iCloud storage, you can manage which apps to back up or upgrade to iCloud+ for more space.
Backing Up to a Mac
Connect your iPhone to your Mac using a USB cable.
Open a Finder window.
Select your iPhone from the left sidebar.
Choose 'Back up all the data on your iPhone to this Mac'.
Click 'Back Up Now' and wait for the process to finish.
Backing Up to a Windows PC (Computer)
Connect your iPhone to your PC using a USB cable.
Open the iTunes app (download from Microsoft Store if not installed).
Click on the iPhone icon near the Library tab.
Under 'Automatically Back-Up', select 'This Computer'.
Click 'Back Up Now'.
Alternative Backup Solutions
iMazing: Offers automatic backup archiving, similar to Time Machine for Mac. Allows for unlimited backups and provides a backup browser and editor.
Google One: While you can't back up your entire iPhone, you can back up specific files to Google products like Photos, Calendar, and Contacts.
Dropbox: Offers a solution for backing up iPhone data on Windows.
Acronis: Another tool that provides comprehensive iPhone backup solutions.
Understanding iPhone Backups
A backup is essentially a snapshot of the current state of your iPhone. It captures all the data and settings on your device at a particular point in time. With a backup:
You can restore your device to the state it was in when that backup was made.
Transfer your data to a new device.
View the backup's content (using tools like iMazing).
---
iCloud vs. Computer Backups
iCloud Backups:
Apple offers 5 GB of free iCloud storage for all iPhone users.
Allows for automatic backups and data synchronization across Apple devices.
Accessible from any device via iCloud.com.
Ideal for backing up essential data like contacts, settings, and passwords.
Computer Backups (Mac & Windows PC):
Allows for a more comprehensive backup, including photos, videos, and other large files.
Data is stored locally and requires more storage space than iCloud backups.
Accessible only from the computer where the backup is stored.
Benefits of Regular Backups
Data Retrieval: In case of device loss or damage, you can restore your data on a new device.
Peace of Mind: Regular backups ensure that your latest data, photos, and documents are safe.
Easy Device Transition: If you upgrade to a new iPhone, backups make the data transfer process seamless.
Personal Experiences with iPhone Backups I recall accidentally dropping my iPhone in water. While the device was beyond repair, my recent iCloud backup ensured I didn't lose any precious memories or essential data. The restoration process on my new iPhone was a breeze, thanks to the backup.
How often should I back up my iPhone? If you use iCloud, your iPhone will automatically back up daily when connected to Wi-Fi and a power source. If you're using a computer, consider backing up weekly or after significant data additions.
Is there a cost associated with iCloud backups? iCloud offers 5GB of free storage. If your backup exceeds this, you'll need to purchase additional storage.
How do I check the size of my backup? In iCloud settings on your iPhone, tap 'Manage Storage', then 'Backups'. Select your device to see the backup size.
Can I choose what gets backed up on iCloud? Yes, in the iCloud settings, you can select which apps to back up.
Conclusion
Backing up your iPhone is more than just a precautionary measure; it's a proactive step in safeguarding your memories, data, and digital life. Whether you're team iCloud or prefer backing up to your computer, the peace of mind that comes with regular backups is priceless.
Regularly backing up your iPhone ensures that your data is safe and accessible when needed. Whether you choose iCloud, computer backups, or third-party solutions, the key is to find a method that suits your needs and stick to it.
FAQs
Q: How often should I back up my iPhone? A: It's recommended to back up your iPhone at least once a week or after significant data changes.
Q: Can I back up my iPhone to an external drive? A: Yes, tools like iMazing allow you to back up your iPhone to an external drive.
Q: What if I forget my backup encryption password? A: Forgetting your encryption password can be problematic. Always ensure to remember it or store it securely.
Q: Are there any costs associated with iCloud backups? A: Apple provides 5GB of free iCloud storage. If you need more space, you can upgrade to iCloud+ for a fee.
Q: Can I view the contents of my iPhone backup? A: Yes, tools like iMazing offer a backup browser that lets you view the contents of your backup.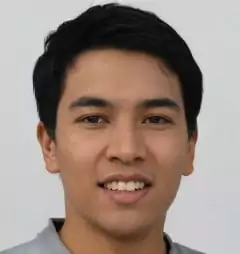 Hi! I'm Eric and I work on the knowledge base at GadgetMates.com.  You can see some of my writings about technology, cellphone repair, and computer repair here.
When I'm not writing about tech I'm playing with my dog or hanging out with my girlfriend.
Shoot me a message at ericchan@gadgetmates.com if you want to see a topic discussed or have a correction on something I've written.