GadgetMates is proud to be affiliated with Bark.com and invite you to check out our profile there:
GadgetMates
Bark.com is a web-based services marketplace headquartered in London that was founded in November 2014. Bark.com matches service buyers to suitable service providers. It allows people to book local service professionals.
What Is A Bark Professional?
In the ever-growing world of online services, Bark has emerged as a leading platform that connects customers with local professionals for a wide range of services, from home cleaning and pest control to gardening and handyman work. Bark professionals are the backbone of this platform, providing their expertise and skills to help customers with their various needs.
Who are Bark Professionals?
Bark professionals are individuals or businesses that offer their services through the Bark platform. They are carefully vetted by Bark to ensure they meet the company's high standards of quality and professionalism. Bark professionals come from a diverse range of backgrounds and have a wide range of skills and experience. They are passionate about their work and committed to providing excellent customer service.
What do Bark Professionals do?
Bark professionals offer a wide range of services, catering to a diverse clientele with various needs. Some of the most popular services include:
Home cleaning: Bark professionals provide thorough cleaning services for homes, apartments, and offices. They offer a variety of cleaning packages, from basic tidying to deep cleaning, and can customize their services to meet the specific needs of each customer.
Pest control: Bark professionals offer effective pest control solutions to eliminate and prevent infestations of pests such as ants, cockroaches, termites, and rodents. They use safe and environmentally friendly methods to ensure the safety of customers, pets, and the environment.
Gardening: Bark professionals provide landscaping, lawn care, and garden maintenance services. They can help customers design and install beautiful gardens, maintain healthy lawns, and keep their outdoor spaces looking their best.
Handyman work: Bark professionals offer a wide range of handyman services, from fixing leaky faucets to installing shelves and assembling furniture. They are skilled in a variety of home repairs and maintenance tasks, and can help customers keep their homes in good working order.
These are just a few examples of the many services offered by Bark professionals. The platform also offers services in other areas such as plumbing, electrical work, painting, and appliance repair.
How to Become a Bark Professional
If you are interested in becoming a Bark professional, you can apply through the Bark website or app. The application process involves providing information about your skills, experience, and qualifications. Bark will review your application and, if you meet their standards, will add you to their network of professionals.
Once you are a Bark professional, you will have access to a variety of tools and resources to help you grow your business. Bark provides marketing and promotional support, as well as access to customer leads. Bark professionals can also manage their bookings, reviews, and customer feedback through the platform.
Benefits of Being a Bark Professional
Being a Bark professional offers a number of benefits, including:
Flexible work schedule: Bark professionals can set their own work schedules and choose the projects they want to take on.
Variety of work: Bark professionals have access to a wide range of services, allowing them to work on a variety of projects and keep their work interesting.
Growth potential: Bark provides opportunities for Bark professionals to grow their businesses and reach new customers.
Community support: Bark professionals can connect with other professionals through the Bark platform, share experiences, and offer each other support.
If you have the skills, experience, and passion to provide quality services, becoming a Bark professional could be a great way to build a successful business and help people in your community.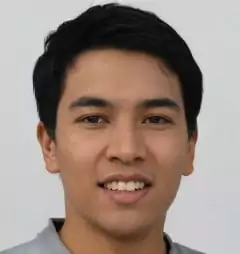 Hi! I'm Eric and I work on the knowledge base at GadgetMates.com.  You can see some of my writings about technology, cellphone repair, and computer repair here.
When I'm not writing about tech I'm playing with my dog or hanging out with my girlfriend.
Shoot me a message at ericchan@gadgetmates.com if you want to see a topic discussed or have a correction on something I've written.