With the success of the M1 chip, Apple continues to redefine computing efficiency and power with its successor, the M2 chip. Let's dive into the details of this promising piece of Apple Silicon.
Introduction to Apple's M2 Chip
What is the M2 Chip?
The Apple M2 is the second-generation system on a chip (SoC) in the Apple Silicon lineup, specifically designed for Mac computers. Like its predecessor, the M2 chip is an ARM-based SoC that integrates multiple functions into a single unit, improving overall system efficiency and performance.
The Evolution from M1 to M2
The M2 chip represents an advancement from the M1 chip, carrying over its innovative features like unified memory architecture and high-performance CPU and GPU cores, but with expected improvements in speed, power efficiency, and capabilities.
Features and Advancements of the M2 Chip
Performance and Efficiency
The M2 chip is expected to build on the efficiency and performance strengths of the M1 chip. This means improved processing speeds and better power management, leading to longer battery life.
Enhanced Graphics and AI Processing
The M2 chip is also predicted to have more GPU cores and advancements in machine learning capabilities due to a more powerful Neural Engine, providing better graphics performance and faster AI processing.
The M2 Chip and Mac Models
Which Mac Models Have the M2 Chip?
Mac models have been officially released with the M2 chip. The first releases were 2022 ‌MacBook Air‌, 2023 15-inch ‌MacBook Air‌, and the 2022 13-inch MacBook Pro.
How to Check if Your Mac has an M2 Chip?
Once Mac models with the M2 chip are released, you will be able to check if your Mac has an M2 chip in the same way as for the M1 chip, i.e., through "About This Mac" in the Apple menu.
Potential Limitations and Future Outlook
App Compatibility
While most developers will likely update their apps for M2 compatibility, some apps designed for Intel-based Macs may still need to use Apple's Rosetta 2 translation software.
What's Next for Apple Silicon?
The introduction of the M2 chip is expected to continue Apple's transition away from Intel processors towards its own custom silicon. This transition will enable Apple to further optimize its hardware and software integration.
Conclusion: The M2 Chip's Impact on the Mac Experience
Although specifics about the M2 chip are still forthcoming, it represents Apple's ongoing commitment to improving Mac performance, efficiency, and capabilities through in-house chip design. This progression in Apple Silicon is expected to redefine the Mac experience, enhancing the power and functionality of future Macs.
FAQs
How will the M2 chip improve on the M1 chip?

The M2 chip is expected to offer improvements in speed, power efficiency, and machine learning capabilities over the M1 chip.

Will the M2 chip support Windows?

Microsoft is officially supporting Windows 11 on Apple's M1 and M2 Macs thanks to a partnership with Parallels to allow the operating system to run in a virtual environment.

When will the M2 chip be released?

The release date for the M2 chip was June 2022.

Can I upgrade from an M1 to an M2 chip?

No, due to the integrated design of these chips, they are not user-upgradable.

What does the M2 chip mean for the future of Macs?

The M2 chip signifies a continued commitment by Apple to enhance the capabilities of its Mac lineup through in-house silicon design.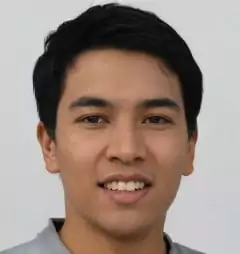 Hi! I'm Eric and I work on the knowledge base at GadgetMates.com.  You can see some of my writings about technology, cellphone repair, and computer repair here.
When I'm not writing about tech I'm playing with my dog or hanging out with my girlfriend.
Shoot me a message at ericchan@gadgetmates.com if you want to see a topic discussed or have a correction on something I've written.