In this rapidly evolving digital era, businesses are confronted with an extensive variety of technology solutions and services. Clarity can be achieved, even for non-tech professionals, by comprehending the fundamentals.
The crux of cloud computing is that it's essentially renting another entity's computing resources. If you grasp nothing else from this discussion, understand that the "cloud" refers to leasing the services of another's computer, based on a monthly, per-user, or resource-centric model.
Exploring the Cloud Universe
The cloud has transformed how businesses operate their software applications. A program that once ran exclusively on your company's servers now operates in a data center on external servers. Hence, traditional software providers are evolving into cloud application providers, ensuring the software's smooth operation and server uptime.
Over the past decade, GadgetMates has been a trusted advisor for small businesses seeking guidance in technology and has witnessed significant changes. For instance, the term "cloud" didn't even exist a decade ago, and just five years ago, Microsoft offered "Small Business Server" licenses. These licenses made otherwise pricey software, particularly Microsoft Exchange, accessible to small business owners. Microsoft Exchange set the standard for email, long before Gmail dominated the market.
Now, Microsoft no longer sells Small Business Server licenses. They run Exchange on their servers, and businesses pay per user, per month, only for what they need, ensuring optimal server maintenance. This is part of Microsoft's comprehensive cloud package known as "Office 365". To utilize these products effectively and generate maximum return, businesses need to evaluate their needs and maintain a tailored suite of products, often aided by a certified third-party provider.
As a Microsoft-certified Cloud Solution Provider (CSP), GadgetMates has passed rigorous certifications and amassed significant knowledge of Microsoft's Cloud products, ensuring we can guide small businesses through their Office 365 choices.
The Financial Implications of the Cloud Shift
Considering the cost dynamics of transitioning Exchange to the cloud, the Office 365 Microsoft Exchange online service costs $4 per user per month. Conversely, in 2010, a well-configured Dell Server with a 3-year warranty running Small Business Server for 15 users cost between $4000-$5000.
Microsoft's Office 365 is merely one among thousands of software providers transitioning to the cloud. Four key terms help business owners understand the basic functionality of the software or service they're purchasing, including where the application resides and the potential billing method.
Understanding Cloud Services
Here are those four key terms with basic definitions:
On-Premises: This denotes a program or application running from a server or computer in your office. A perfect example is QuickBooks, which runs from a computer or server in the office, accessed from a desktop using QuickBooks software.
Hosted: This true cloud solution signifies that all application data resides in the cloud. Users connect and utilize these services either directly through a web browser or an app. Docusign, for instance, offers a hosted app that simplifies document signing for businesses.
Hybrid: This denotes a solution where the application or data is available both locally (without internet connection) and online. Dropbox is a commonly used hybrid solution provider, known for its file storage and collaboration features.
as-a-Service (aaS): With the surge of cloud services, IT service providers have started offering ITaaS, or Information Technology as a Service. This model rolls all IT expenses, including hardware and maintenance, into one all-inclusive fixed price, making it easier to understand the cost per employee per month.
These plans can be customized to include as much or as little IT business support as needed. For example, businesses can opt for new computers for employees every three years without any up-front capital expenses, at a fixed monthly per-user cost.
To navigate the cloud successfully, small businesses need an informed and well-trained tech advocate. In Las Vegas and Henderson, GadgetMates provides skilled technicians and business consultants to assist in making informed decisions, maximizing business potential, and leveraging technological advancements such as the cloud.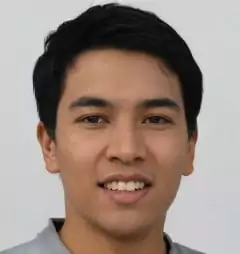 Hi! I'm Eric and I work on the knowledge base at GadgetMates.com.  You can see some of my writings about technology, cellphone repair, and computer repair here.
When I'm not writing about tech I'm playing with my dog or hanging out with my girlfriend.
Shoot me a message at ericchan@gadgetmates.com if you want to see a topic discussed or have a correction on something I've written.