In the ever-evolving IT landscape, having robust and efficient IT help desk software is paramount for businesses aiming to deliver exceptional customer service. Choosing the right software can significantly enhance productivity, ensure seamless communication, and facilitate swift resolution of IT-related issues.
Top-Tier IT Help Desk Software: A Comparative Overview
Selecting the best IT help desk software requires a deep understanding of the features, scalability, and support provided by each option. In this section, we will explore and compare some of the leading solutions available in the market.
Zendesk: A Comprehensive Solution for Customer Support
Zendesk stands out with its user-friendly interface, extensive customization options, and powerful ticketing system. It offers multi-channel support, enabling businesses to connect with their customers via email, chat, phone, and social media from a unified platform.
Freshdesk: Revolutionizing Customer Service with Innovation
Freshdesk excels in providing a plethora of features such as automated ticketing, knowledge base creation, and multi-channel support. It allows for easy integration with other tools and platforms, making it a versatile choice for diverse business needs.
ServiceNow: Elevating Service Management to New Heights
ServiceNow specializes in IT service management (ITSM) and offers a range of solutions designed to optimize service delivery. Its automation capabilities and extensive customization options make it a preferred choice for enterprises looking for advanced IT help desk solutions.
Jira Service Management: Agile Support for Modern Businesses
Jira Service Management, with its strong emphasis on agility and collaboration, is ideal for businesses adopting DevOps and agile methodologies. It offers robust functionalities for incident management, change control, and service request handling.
SolarWinds Service Desk: Empowering Businesses with Efficiency
SolarWinds Service Desk provides a comprehensive suite of tools designed to streamline IT service management. Its intuitive interface, powerful automation, and extensive integration capabilities make it a viable option for businesses of all sizes.
Some Other Help Desk Options
Zoho Desk: Great overall solution
Hiver: Best for Gmail users
Help Scout: Best for ease of use
Spiceworks Cloud Help Desk: Best free option
Key Considerations for Choosing IT Help Desk Software
When choosing IT help desk software, considerations such as scalability, customization, integration capabilities, support, and pricing play a crucial role. Evaluating these factors carefully can help businesses select the most suitable solution for their unique requirements.
The Impact of IT Help Desk Software on Business Productivity
Implementing the right IT help desk software can lead to enhanced productivity by reducing downtime, optimizing workflow, and ensuring swift resolution of issues. It can also improve customer satisfaction by facilitating timely and effective communication.
Conclusion: Navigating the IT Help Desk Software Landscape
The best IT help desk software empowers businesses to deliver superior customer service and efficiently manage IT-related issues. By considering individual business needs, features, and scalability, organizations can choose the ideal solution to streamline their IT service management processes.
FAQs on Best IT Help Desk Software
How does IT help desk software improve customer satisfaction? By enabling quick and efficient resolution of issues, IT help desk software ensures a smoother customer experience, thereby improving satisfaction levels.
Can small businesses benefit from implementing IT help desk software? Absolutely, small businesses can significantly benefit from the organized and streamlined processes provided by IT help desk software, leading to improved productivity and customer service.
Is customization important when selecting IT help desk software? Customization is crucial as it allows businesses to tailor the software to meet their specific needs, ensuring a more seamless and effective user experience.
How does integration capability impact the effectiveness of IT help desk software? Integration capability enhances the software's effectiveness by allowing it to work seamlessly with other tools and platforms, improving overall workflow and productivity.
Do all IT help desk software solutions offer multi-channel support? While many solutions offer multi-channel support, it's important to verify the availability of this feature based on individual business requirements and preferences.
Are there any cost-effective IT help desk software options for startups? Yes, several cost-effective options cater specifically to the needs and budget constraints of startups and small businesses.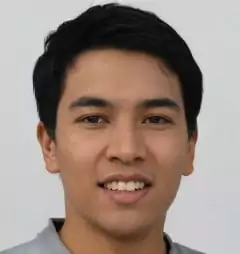 Hi! I'm Eric and I work on the knowledge base at GadgetMates.com.  You can see some of my writings about technology, cellphone repair, and computer repair here.
When I'm not writing about tech I'm playing with my dog or hanging out with my girlfriend.
Shoot me a message at ericchan@gadgetmates.com if you want to see a topic discussed or have a correction on something I've written.