Embark on an exploration of the top free driver updater tools of 2024. Dive deep into their features, user-friendliness, and how they keep your system in pristine condition.
---
Drivers: The Unsung Heroes of Your PC
In the bustling ecosystem of a computer, drivers play an instrumental role in ensuring every piece of hardware communicates seamlessly with the operating system. Keeping them updated can boost your PC's performance, thwart potential crashes, and elevate the user experience. But, with countless updater tools available, which ones rise above the rest in 2024?
---
Selection Criteria: Zeroing in on Excellence
Efficiency: Quick scans and accurate driver matching.
Safety: Backup and restore features, ensuring no mishaps.
Compatibility: Wide-ranging support for various OS versions and hardware.
Ease of Use: Intuitive interface that even novices can navigate.
---
Top Contenders of 2024: Best Free Driver Updater Tools
Driver Booster: Unleashing Peak Performance

Comprehensive driver database ensuring up-to-date matches.
Game-centric features for optimal gaming performance.
Built-in tools to resolve common Windows issues.

SlimDrivers: Streamlined and Effective

Cloud-based engine for precision in driver updating.
Scheduled scans and real-time updates.
Backup and restore functionalities for safe updating.

DriverPack Solution: The Comprehensive Choice

Supports bulk downloads and offline installations.
User-friendly with a 'set it and forget it' approach.
Handy diagnostic tools for system health checks.

DriverHub: Quick Fixes for Your PC

Elegant and simple interface that's beginner-friendly.
Multiple version downloads, allowing users to choose.
Reliable backup and restore points.

Snappy Driver Installer: Portable and Efficient

Doesn't require installation—run it straight from a USB.
Driver backups ensure seamless rollbacks if needed.
Open-source and free from annoying ads or pop-ups.
---
Switching Tools? Things to Remember
Considering a new driver updater tool? Keep these in mind:
Create Restore Points: Before any major updates, protect yourself from potential issues.
Don't Rely Solely on Tools: Occasionally, visit the manufacturer's site for driver downloads.
Beware of Bloatware: Some tools might try to sneak in additional software. Opt out!
---
Personal Experience: A Driver Updater Odyssey
Years ago, I found myself wrestling with constant PC crashes. On a friend's recommendation, I tried one of these driver updater tools. It was like breathing new life into my PC. No more crashes, and everything just felt smoother.
---
FAQs
Are driver updater tools essential?
While not mandatory, they make the process of keeping drivers updated much more manageable and can lead to a more stable PC experience.
Do manufacturers provide their own updater tools?
Yes, some hardware manufacturers offer tools, but they often only cover their own products.
How often should I check for driver updates?
While it varies, checking once a month or whenever you experience hardware issues is a good rule of thumb.
Is there a risk in updating drivers?
While rare, driver updates can sometimes cause compatibility issues. Hence, it's crucial to have backup and restore options.
---
Conclusion
In the ever-evolving realm of technology, ensuring your PC runs without hitches is paramount. The best free driver updater tools of 2024 not only simplify this task but guarantee your system operates at its zenith. So, dive in and give your PC the tune-up it deserves.
---
External Source: Wikipedia page on Device Drivers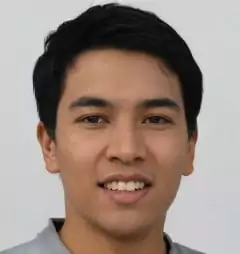 Hi! I'm Eric and I work on the knowledge base at GadgetMates.com.  You can see some of my writings about technology, cellphone repair, and computer repair here.
When I'm not writing about tech I'm playing with my dog or hanging out with my girlfriend.
Shoot me a message at ericchan@gadgetmates.com if you want to see a topic discussed or have a correction on something I've written.